My Squier Mod!
Hey pals. I've started my very first building project on my Squier Strat today. I took out all the guts and started stripping off the finish.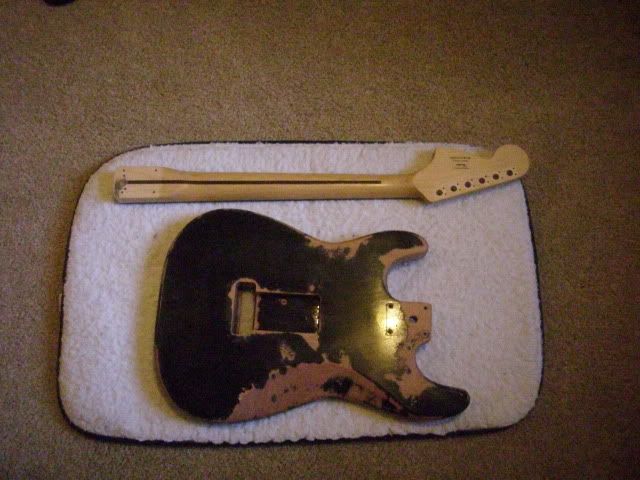 Once I'm finished with that, I'll sharpen the two protrusions so it'll resemble an RG. I think I'll also add some bevels. I'll probably paint it black with white bevels, and maybe a white and black headstock. I'll change the headstock a little bit too. I'm going to thin out the neck a lot, I will need someone to tell me how to do that. I might scallop some frets for kicks. It's originally three single coils, but I'm gonna put a humbucky in the bridge. Should I change the pots and all or just keep them? The pots are 500k but I may have screwed them up from soldering too much.
Last thing. I hate that stupid bridge. I was thinking I could fill the hole with wood filler or something, then install a tune-o-matic instead. Is this possible?
I'm a noob at this, so suggestions and help is definitely welcome.

EDIT! Finished pictures are here!
Last edited by salsawords at Dec 5, 2009,