littlephil's Purpleheart/Mahogany Neckthru RG Build!
I decided to build a guitar for my Year 12 Design & Technology project. I'm doing a mahogany neckthru with 2 purpleheart laminates and purpleheart body wings.
Here's the details
Purpleheart body
5pc Mahogany/Purpleheart neck
Rosewood fretboard
Hardtail bridge w/string through body
24 jumbo frets
1 volume 1 tone 3 way with coil splits
Dimarzio Steves Special and Air Norton pickups (possibly Steves Special + ToneZone)
All hardware Cosmo Black
Should turn out something like this:
I havent started my other build yet (still waiting for the wood to arrive from Perry) but this one is a go!
Got into the car after the bus dropped me off from school, and what did I see sitting in the passenger seat?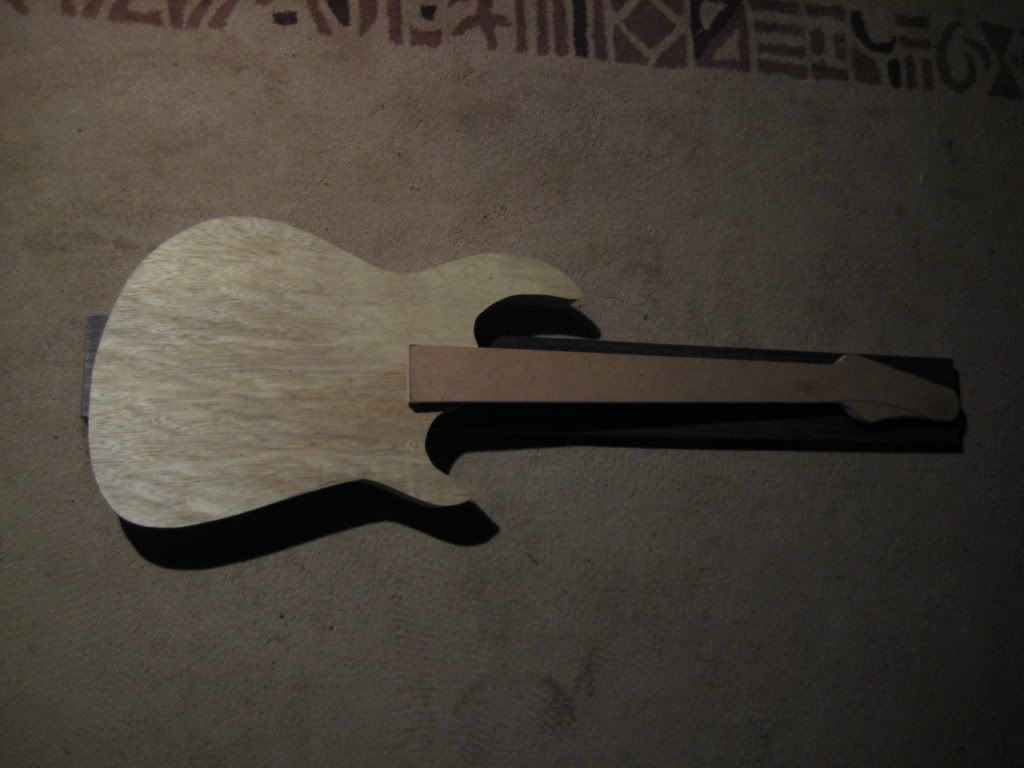 What could it be?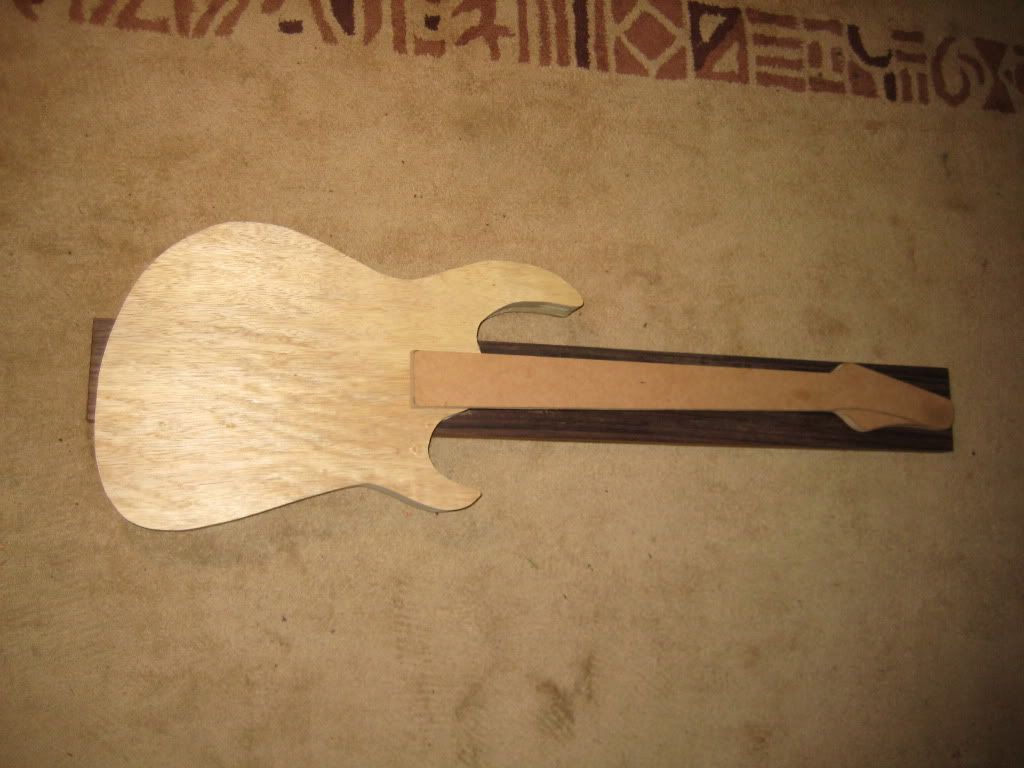 The body is
really
heavy. It weighs 5kg (11 pounds) and the neck is 4 pounds. But since its neckthru, about 1/3rd of the body wood won't be used.
Wood with body blueprints:
Still need to make some templates from the blueprints
I should be starting in next week!