Traction Wars: A Crysis Wars Modification

Join date: Jul 2004
100

IQ
"Traction Wars is a Tactical Teamplay WWII Modification for Crysis Wars. We aim to create a realistic and historically accurate environment for players to immerse themselves. In the first release we will be featuring the Normandy Campaign between the British and German Armies between June 6th and August 22nd 1944.
The mod will be released in a series of chapters which will add new features and maps at each stage. Chapter One is currently planned to be infantry only but tanks and other vehicles will be added in a later chapter.
Announced Features:
* 2 New Teams
* Brand New Gamemode
* 20+ New Weapons
* Squad & Command System
* Balanced Class System
* Custom HUD
* Original Soundtrack
Between now and the release of Chapter One we will be releasing more information about the weapons, maps and features in our news updates. So check back to see what else we have in store for you."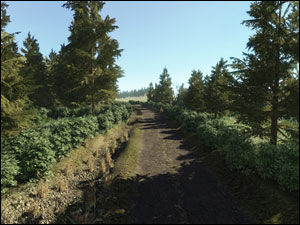 This looks pretty good, what do you guys think? Be nice to have a ww2 with the cryengine2.
Fail

no one can run Crysis

Join date: Nov 2005
207

IQ
REPORTED