NGD(Tokai Content)
Im sure everyone has heard the story of SRV's Lenny guitar, well recently i was blessed with nearly the same story.
Around christmas time i was in a guitar store and was playing this beautiful hollowbody guitar, my gf was watching me at the time. Christmas day arrives and i find out that she put money down on the guitar for me, and that i had three months to pay it off and she would help me

i nearly cried.
So its three months later, some more money put down on this beautiful thing, and its finally in my possesion

Thanks to my wonderful girlfriend. I have decided to name the guitar after her

(sorry for large photos and crappy cam skills)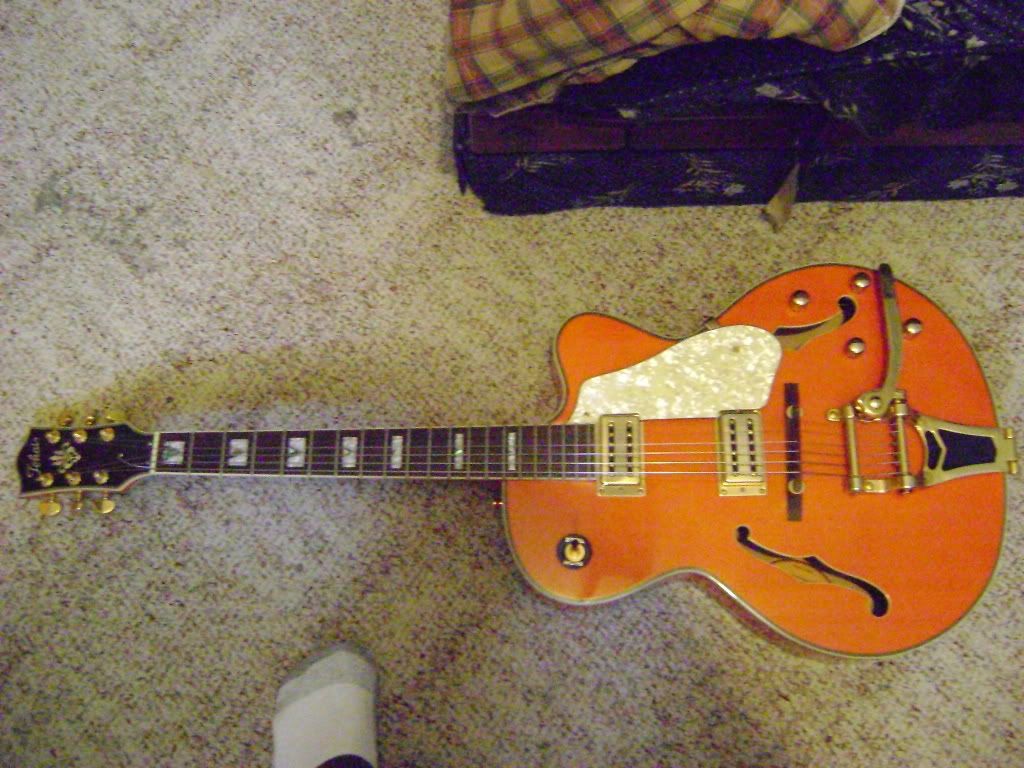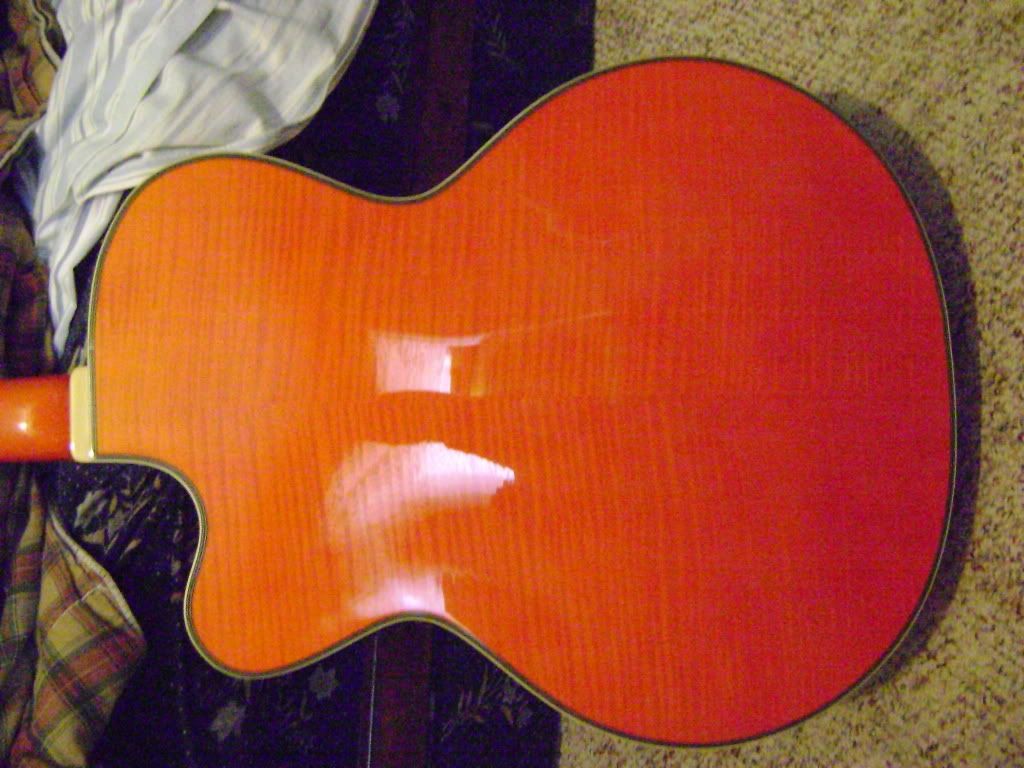 Last edited by mitch_33 at Mar 28, 2009,
Now thats what I call one sexy beast (:
Got a name for it yet? haha

Join date: Dec 2008
210

IQ
now write her a song damnit!
Now thats what I call one sexy beast (:
Got a name for it yet? haha
Yea her name is Moni, i think it suits her well.
That's beautiful! Glad for you mate!
wow thats a beauty guitar man enjoy it
that looks really nice, i like the color a lot. hows it sound and play? i love hollow bodies

Thanks everyone!

It sounds amazing from what i can remember, im at home from college for the weekend to get it, and didnt bring my amp, ill get some clips up sometime this week.
It plays amazing, best hollowbody ive played, outplayed all the artcores at the store.

Orange, aged creme, and gold, its a good combination.
Oh my god that guitar is beautiful.

Join date: Jun 2007
260

IQ
Such a nice guitar Mitch.

The warm/darkish orange goes so well with the gold hardware. They go very well together.

I also like the cutaway, there is just something about it. Anyways...nice!


Looking forward to hearing some sound-clips of it.
[quote="'[VictorinoX"]']now write her a song damnit!

she definatly deserves it, thats beautiful

Join date: Dec 2007
30

IQ
Gorgeous guitar... I LOVE hollowbody's.
Treat her well. Also, AWESOME girlfriend, shes a keeper.
Thanks guys, shes definately a keeper

Thanks chris the colour scheme is awesome.
I'm already in the process of writing her a song


Join date: Aug 2007
40

IQ
Nice guitar there, I'm loving the finish on it.
Very Gretsch-y. I approve!!
That is beautiful man, Beautiful =)
Korean Tokai's FTW!
HNGD

grats man, how much did it cost all up ?

Join date: Dec 2005
80

IQ
heh revived thread. anyway nice guitar mate.
Lovely guitar. Tokai make some stunning guitars and this is one of them.
grats man, how much did it cost all up ?
About $785 cdn.
Thanks guys, she plays amazing too.