Big mistake with Pick Ups
Well I was messing around with my pickups trying to get them to be the right hight and all, and I really messed something up, I've been working on setting it up for the last 4 hours and its not working out. The springs came out of place and I don't know what Im suppose to do with them, the pickups is too high and you cant even play because its rubbing against the strings. I dont know anything about this stuff so could you please be a specific I uploaded a picture just to help out.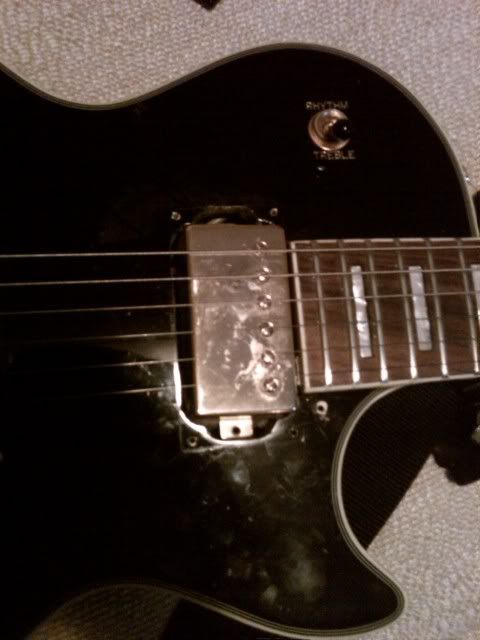 Join date: Jan 2006
110

IQ
The spring goes in between the pickup thing/hole you see in ur picture, and the pickup ring. Then the screw goes through the spring.

It holds the pickup down.
The spring goes on the long bolts between the pickup bracket and the surround plate. The spring tension holds the pup away from the strings and the bolt pulls it against the spring so you can set it just right. Individual pole pieces are normally able to raise or lower towards each string to give best balance and improve the clarity of each string.
Looks like you need to take off at least the 1, 2, 5 & 6 to get it placed right.
Anything else?
I know where the spring goes it just doesnt seem to work, the pickup still it too high . I think that the foam underneath the pickup is causing it to stay up but I cant tell.