Fender usa stratocaster for sale/trade, ash body. (uk)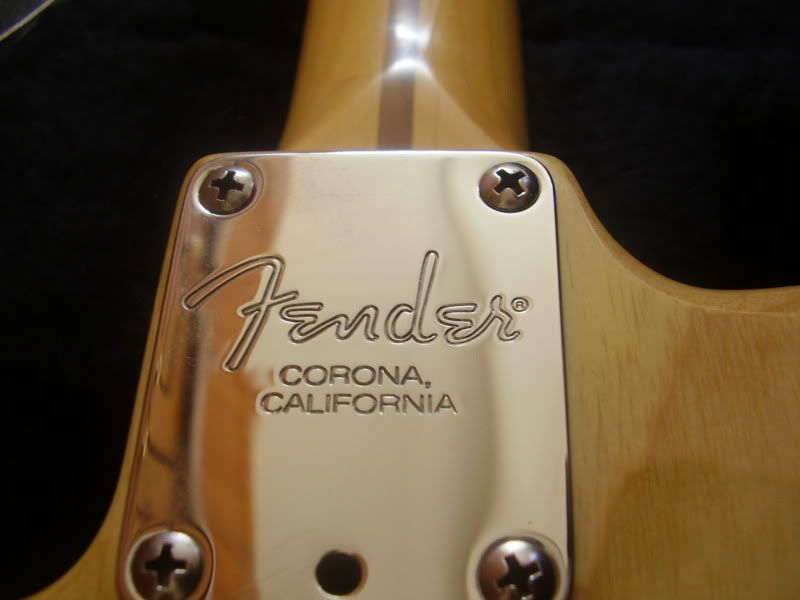 Hi, I have a strat for sale or trade, its a usa Fender made in 2000.
ash body, sounds great, but I want to move away from having strats.
the only mark is a small one on the back of the neck, just wear through playing around the back, sort of 12 fret soloing area. The sort of thing Fender charge extra for these days. the rest of the body is in excellent conditon.
Its got a great clean sound, but when distortion is on, this thing come alive.
A few friends have strats, and I dont know if the pick ups were different, or because its got the ash body and finish, but it seems better in sound to most. My friend ended up changing his pick ups as he was dissapointed that his strat couldnt compete with this one.
Price wise I would like, £560, trade wise, I like most things really, so open to anything.
I cant really follow the threads due to work, so if your keen can you pm please,
Thanks guys I shall return yours pms asap
£580 including delivery on this
I haven't received a Pm, but seeing as you're bumping the thread, I'm guessing there is no way we can work out a deal?

Cheers
Sorry Adam I thought I had replied - I dont think the prestige is my kind of guitar, but if you want the guitar for cash then I would be open to an offer for it
I also assume you didn't like the sound of a Gibson Les Paul Studio..?

Unless the pm didn't get through..
I don't suppose you're interested in trading for another strat are you?