Triple Coil pickup?

Join date: Jun 2008
30

IQ
I saw this guitar, an Alvarez Dana II, that had a single coil in the neck position and a triple coil in the bridge (the listing called it a triforce humbucker). Does it work like a humbucker, or would the odd number of coils make it like a single coil?

Also, has anyone had any experience with these guitars? Do they play well, etc?
Whoa that's pretty crazy. Now I'm curious. lol
would act like a single coil i would imagine

Join date: Jun 2008
30

IQ
Here's the one I'm talking about. They also had a 'scoop' model which I think looks pretty cool, seems it would have great fret access: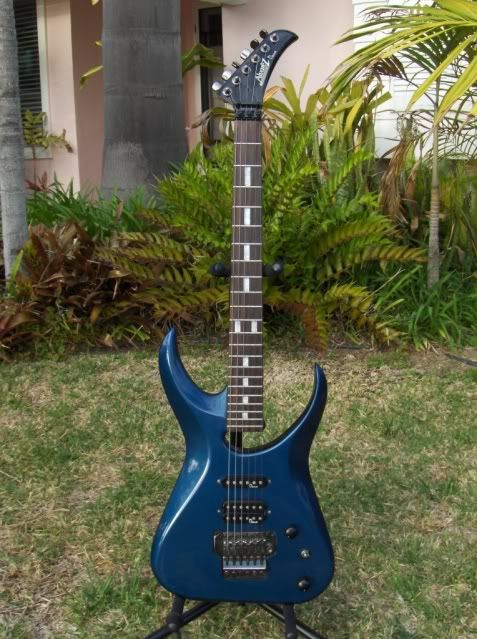 Here's one with the 'triforce humbucker':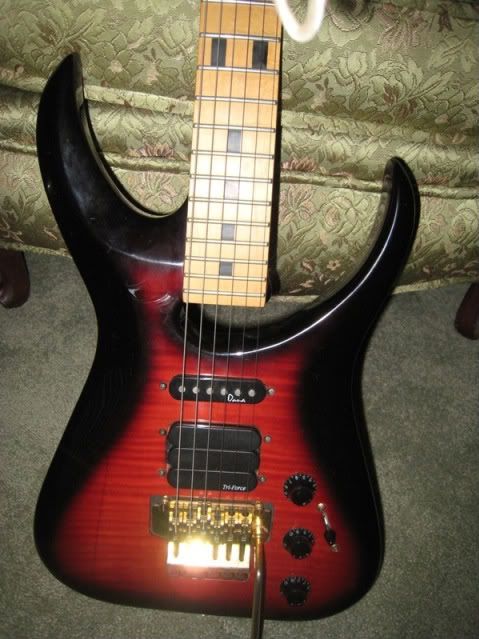 Last edited by deadgearsrising at Jun 25, 2009,
Must.. say it...
NEWF
A
GS CAN'T TRIFORCE!!!
**▲
▲*▲
SONOFABITCH NEITHER CAN I

Last edited by Shinozoku at Jun 25, 2009,
A triple pickup like that is a bit pointless but it has a few uses. It could work as a regular humbucker but with broader and more even tone and response since it simply covers a larger portion of the strings. You could have switches to control which of the coils was being used for multiple singlecoil coil split options or to choose which two of the coils are one to make the humbucker.

It's rather pointless and doesn't offer anything that a bridge humbucker and a middle singlecoil can't also offer, but I suppose if you want to be unique it'd do the job.

Join date: Aug 2007
41

IQ
So, would a triple coil hum? By having opposing coils, a humbucker bucks said hum. Does having an odd number of coils change that?