NGD! A very unique Strat
I've had this guitar for over a month already, but I've finally decided to post some pictures for you all. Here's what came in the mail: (pardon the cell phone pics)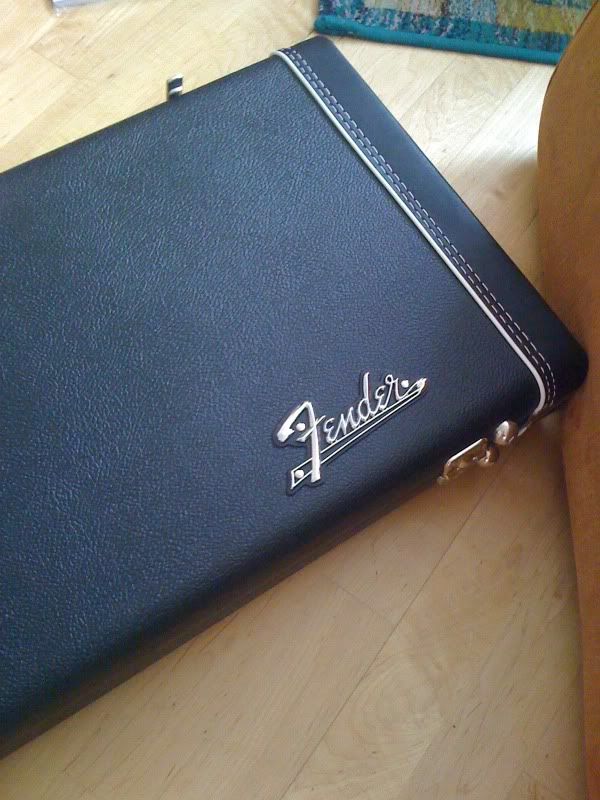 I wonder what Fender has brought for me today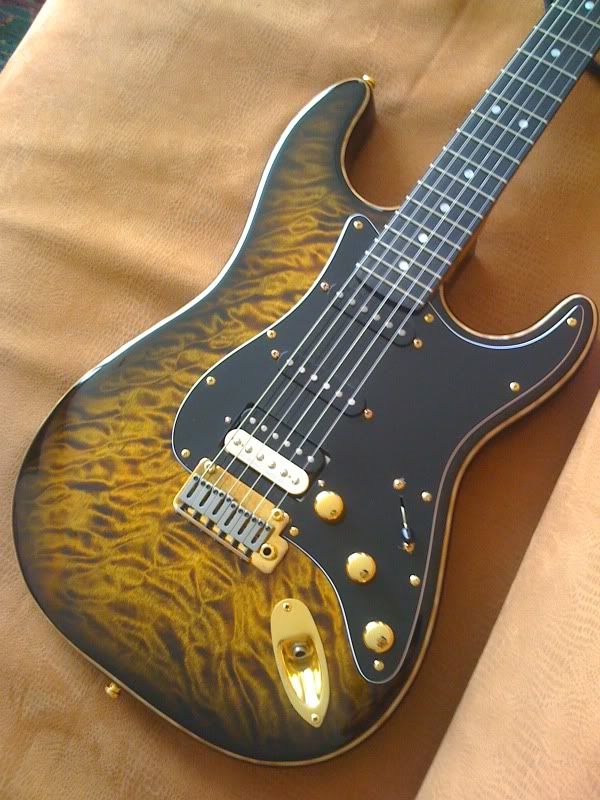 Wow! Never in my life have I seen a Fender like that before!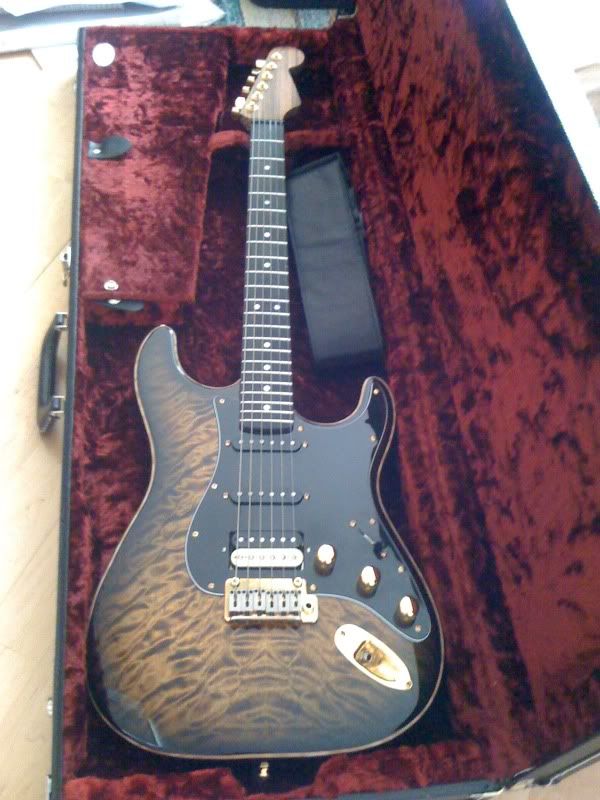 Oh wait, maybe it isn't a Fender...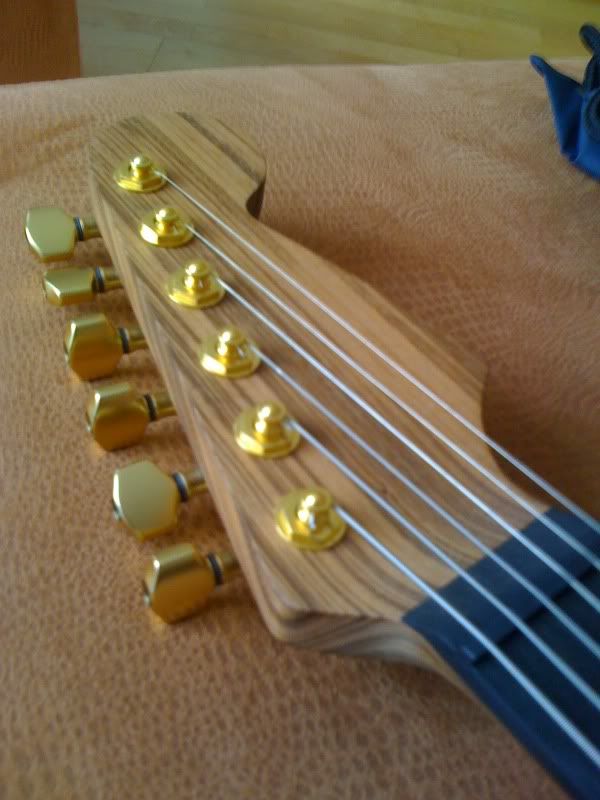 That's right, it's a Warmoth!

The specs:
Swamp Ash body with Quilted Maple Top
Goncalo Alves neck
Ebony fingerboard
Stainless steel SUPER JUMBO 6100 frets
Graphtec Graphite nut
Sperzel Locking Tuners
CTS Pots, CRL switch, Switchcraft Jack, etc.
GuitarFetish Hardened steel 2-point Trem with FULL-SIZED STEEL BLOCK and stainless steel saddles
Dimarzio Area '58 in the neck, Area '61 in the middle, Seymour Duncan Pearly Gates in the bridge.
Let me tell you, this thing plays like a dream. It could be a personal bias, but damn, I still haven't touched a guitar that plays like this! Most of it is due to the Goncalo neck. It's unfinished and is SUPER fast since there is virtually nothing on the neck that is slowing you down. And I thought my Jackson neck was fast...

Balance is perfect, the weight is quite heavy, which I like (probably around 7lbs). I designed the guitar to be versatile, and it definitely is! If you've ever heard of all of the hype around the Dimarzio Area series of pickups, believe it! These are amazing pickups. Completely noiseless, yet retain the vintage sound and character of single coils. If you were ever to go noiseless with single coils, don't waste your money on the expensive Kinmans - these are the real deal and are much cheaper! The bridge pickup is just all vintage. I wasn't familiar with playing with PAF-styled humbuckers before this guitar, so it was a big change for me. It has bite and crunch. It's just a sound I can't really describe, but VERY vintage.
I forgot to mention the price of this, and a lot of you are asking.
The grand total was around $1250
.
Last edited by steel337 at Jun 26, 2009,