Worth it for only $260??
I have this Ibanez Rg270. It was $175 used. Including all the upgrades I have given it(Dimarzio cliplock strap and 2 super distortions) the whole guitar cost $250 I was just wondering if you guys think it was a good deal or not.
Before: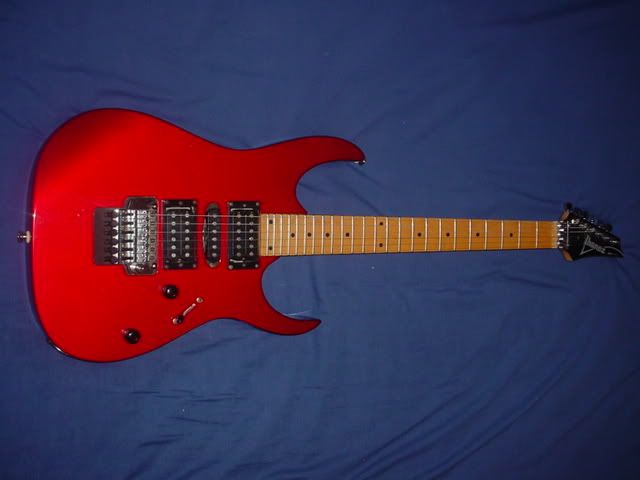 After: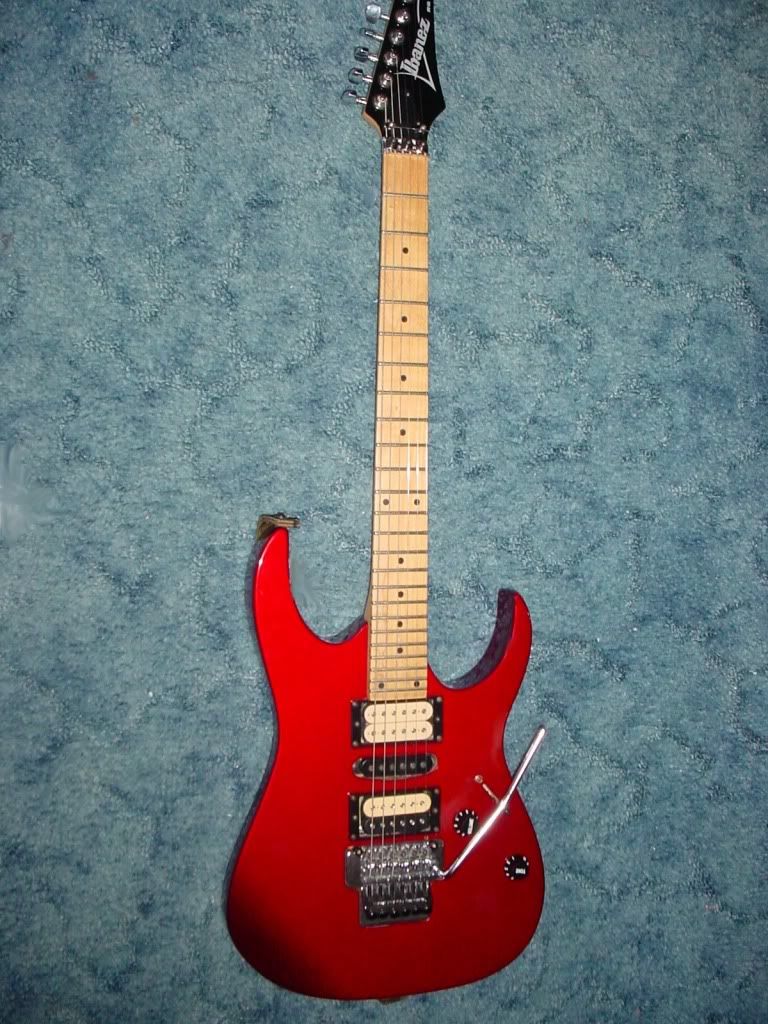 Does it play well and stay in tune?
Plays pretty good, I've played better but the neck is amazing. Doesn't stay in tune that great but it is on behalf of the trem. In a few weeks I plan on getting a Tremol-no, graphtech saddles, or locking tuners. Not sure which yet but that should solve the problem. Probably the Tremolno since it allows for a dive only setting
It looks nice, it sounds completely worth it.
cool. anyone else have an opinion?

Join date: Sep 2007
169

IQ
well I mean, as long as you like the guitar, I see no problem with it. You're planning to fix the tuning problem, so from the sounds of things, it seems like you're pretty happy with it, so yea... sounds worth it to me.

Join date: May 2009
130

IQ
It looks like the only weakness now is the bridge, but you plan on fixing that so I think it looks like a great buy. Beautiful finish and looks flawless!!