Ng&ad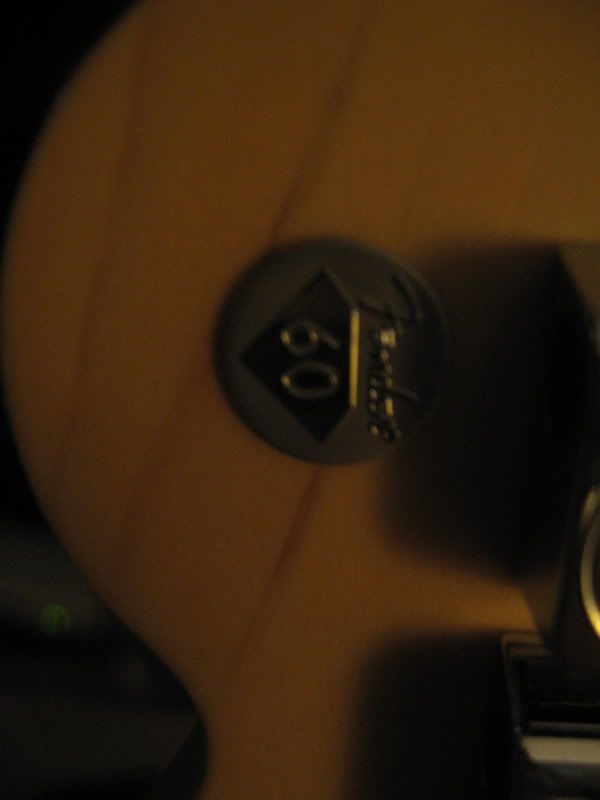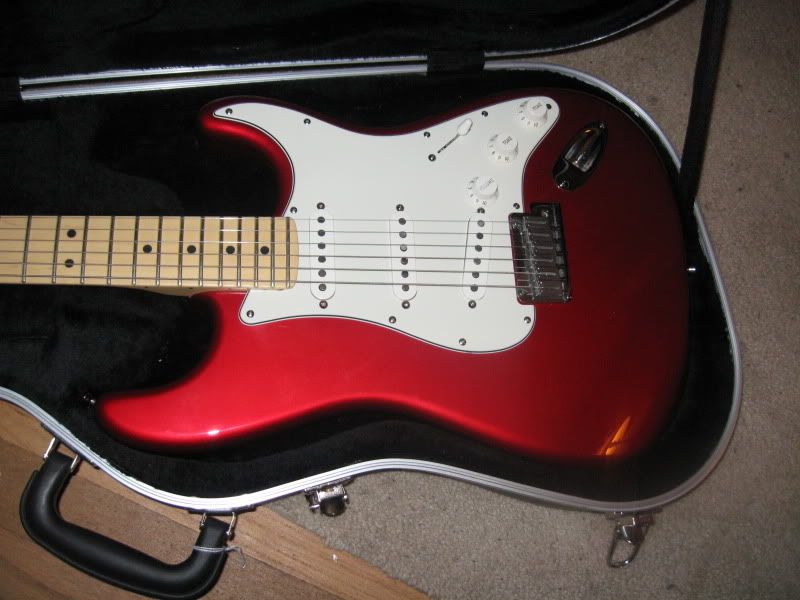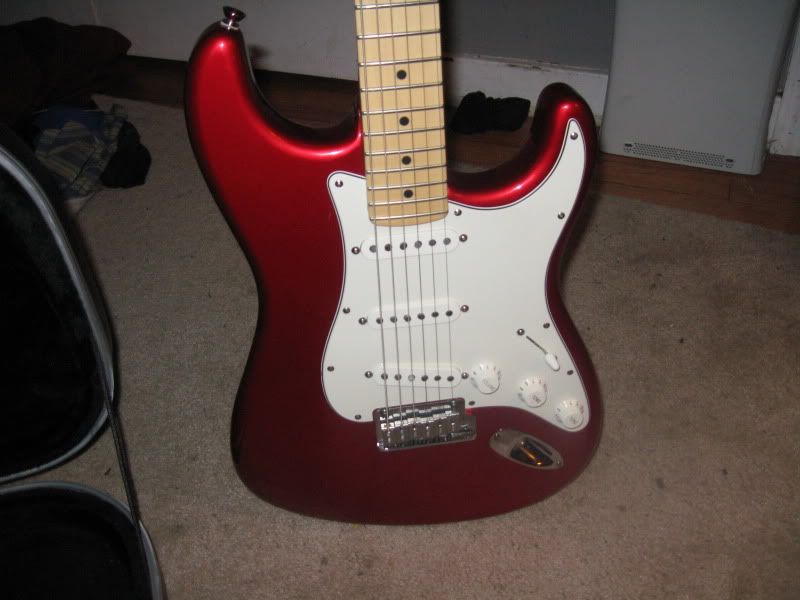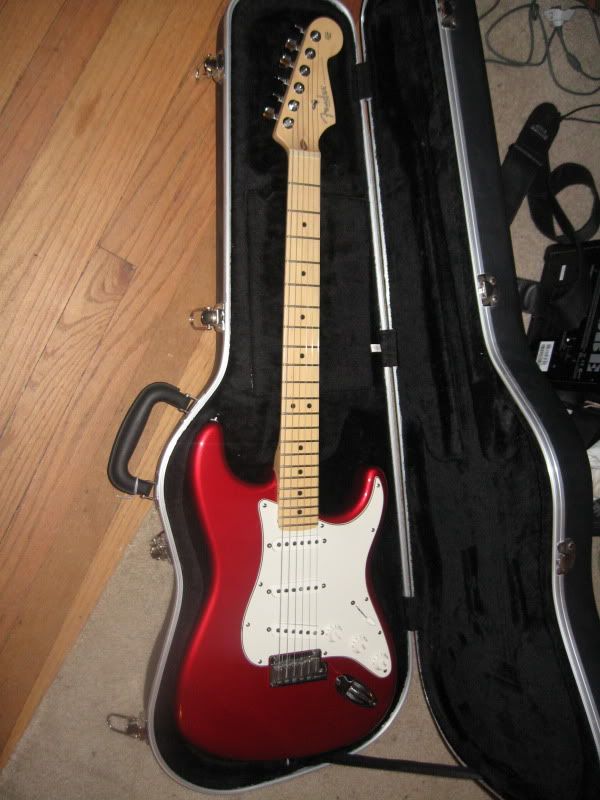 2006 fender american standard strat. they just got it in the night before, used with all the factory stickers on it, barely played $664... then i traded in my epiphone les paul straight up for the vox vt50. i payed 300 for the lp at a pawn shop and the guitar store gave me 400....awesome
Better be updating that sig of yours then.

Happy new gear day! Yeah, I'm actually not lazy enough to avoid abbreviating it. I feel proud.

Join date: Aug 2007
40

IQ
nice! and congrats on getting more when you sell a guitar

it feels good, i know
HNG&AD!!!

Sweet. HNA&GD!


Join date: May 2009
100

IQ
Omfg Thats A Fuvkin Sweet Guitar

Join date: Jan 2007
50

IQ
That is one beautiful guitar and amp, I bet they can really sing together!

Happy A-lot-of-new-badass-gear-day!
Beautiful guitar, and nice amp. Looks nice

thanx guys i'm pretty happy with the setup

Join date: Dec 2008
80

IQ
That guitar is pretty nice, and i usually don't go for the red strats. I'm not a big fan of the Vavletronix series but they are decent and cheap. Congrats on the new gear!

Join date: Dec 2007
60

IQ
Very nice!

Not so sure about the finish though but still it looks great!
Haha wow, almost identical to my rig, just switch out the Bad Monkey for a Tubescreamer and it's identical.
But my Strat's speshull

I just came at the site of that strat.
That strat looks awesome! Happy New Stuff Day!!
Clips would be awesome if you plan on doing them


Join date: Jan 2008
390

IQ
pretty sweet, HNG&AD!


Join date: Dec 2005
80

IQ
both look really good mate. happy new guitar and amp day

Join date: Feb 2009
40

IQ
Great stuff.
Happy New Guitar and Amp Day!