Does anyone have the picture of

Join date: Dec 2008
20

IQ
The telecaster with the floyd rose, the dark body and the red pickguard? i remember thinking it was the only tele ive liked, and ive had no luck finding it again.

It also has an evh d-tuna i believe
Last edited by nightsycthe at Jun 30, 2009,

Join date: Dec 2008
20

IQ
Somebody has to have a picture of it...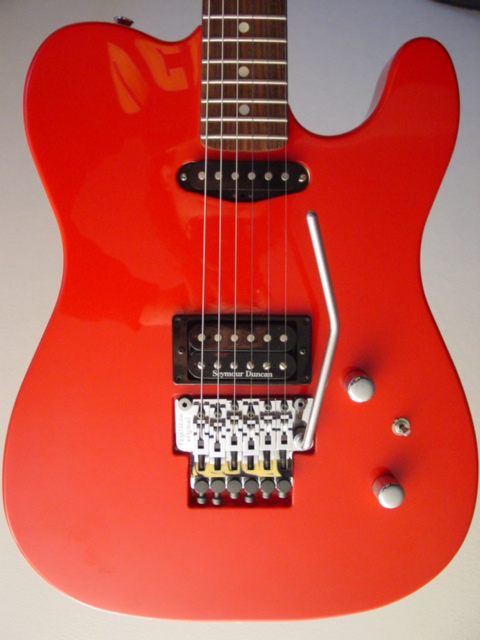 It's made by Kramer by the way.
Edit: Wait, nevermind. Doesn't have a dark body or a pickguard. I'll see if I can find it. In the meantime, here's more Teles with FRs.
Last edited by Alex Vik at Jun 30, 2009,