Pit, I just pwnted a spider!
So about 10 minutes ago I was cleaning my bathroom when this HUGE ass spider comes out of nowhere, well he was big for where I live about dime sized. At first I left him sitting there on the wall going about my duties thinking that he would leave by the time I got to the part of the bathroom, so I cleaned a bit longer slowly working my way to over by the toilet and there he is in the exact same place. I took it as a challenge and used the weapon nearest to me, my rag...my flyswatter was to far away or in this case it would have been called a 'Spider Destroyer' by the time I was done with it but since it was too far away I used my rag. So I coil up my rag like you would a towel to whip someone and whipped it off the wall, I missed the first 2 times cause I fail

but he didn't get away! The third time was the charm and now alls that's left of him is some guts on the wall and part of his body.
Just thought I'd tell you guys, pics in about 2.5 minutes of the guts and the spider.
EDIT*
Guts...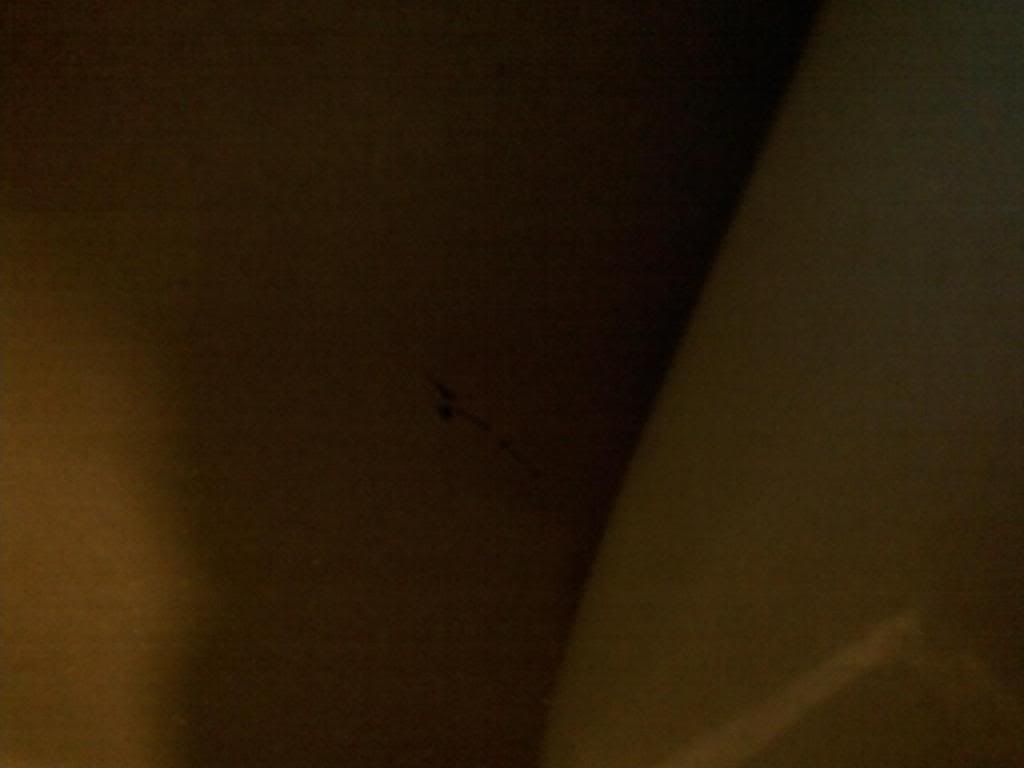 The rag was pretty gross cause I guess I don't clean behind my toilet where the body was, I should probably start doing that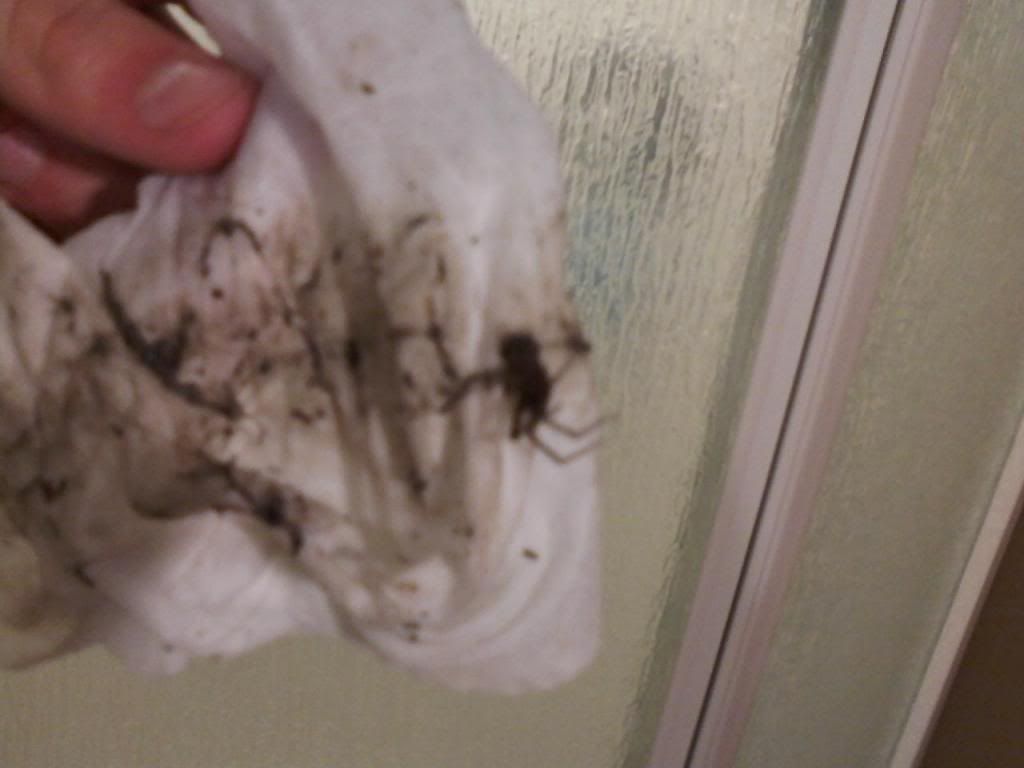 Last edited by GuitarYay at Jun 30, 2009,