Noob truss rod question
On my semi hollow bass, iv been working for a few hours on getting the truss set right and im almost there. But Im getting buzz on the E string between the 3 and 7th fret, and on the G string on the 17th fret. Plus on the higher frets the neck goes out of tune. So that my 12th fret E is some where between and E and an F.

My question is this, which way do i turn the truss rod to correct this? The acces point is at the heel of the neck, or by the neck pickup

Join date: Jun 2008
10

IQ
Well, I know you're going to wanna loosen it.
My guess is turning it left.

Join date: Jun 2008
10

IQ
I meant tighten it....sorry.
So turn it right.

Join date: Aug 2008
10

IQ
You also need to fix your intonation. you can find instructions for that here:
http://www.tunemybass.com/
Also, how do you know that the buzzing is from your neck and not just your action being too low?
i probably should have mentioned that the saddle is a solid piece wooden saddle with a metal tail piece, like this: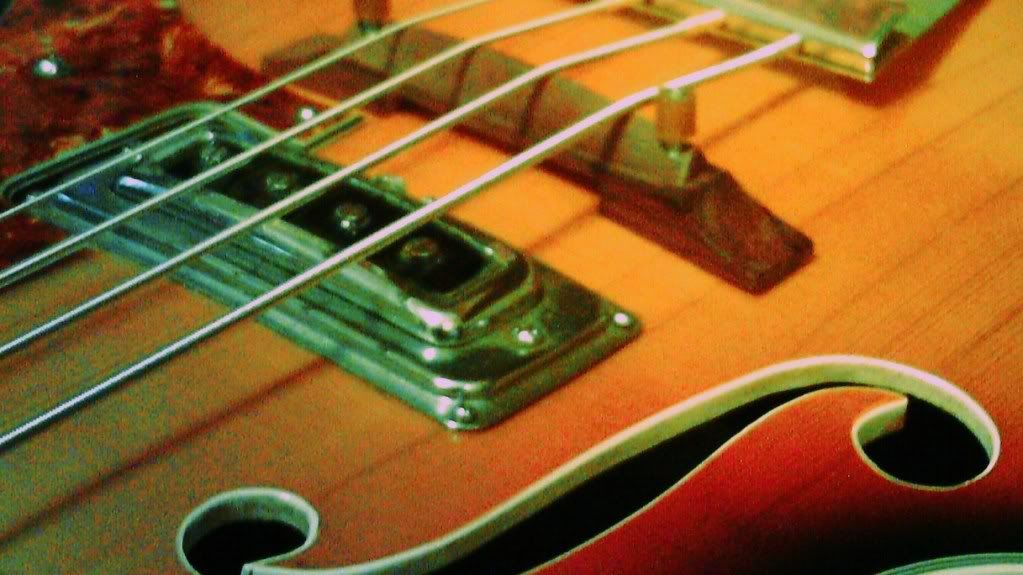 thats actually the bass im working on, the only difference is that there is a nut on each pole to raise it up to match and that the grooves are carved down some more in the saddle to hold the strings in place
Last edited by FUT55 at Jul 2, 2009,
you should turn your truss rod the searchbar way.

(hehe...finally got one)
you should turn your truss rod the searchbar way.

(hehe...finally got one)

EDIT: To avoid spamming, it sounds like you need to adjust your intonation as well as your neck/action. Follow the guide at
http://www.tunemybass.com/bass_setup/
and see it that fixes your problems. If not, someone else on here may be able to help you more

Last edited by EuBoat at Jul 2, 2009,