two new projects coming in the next week.
Well I finally got my wood dry. . . sounds dirty. lol but what ever. Planned them all down and glued them this past weekend. Just started the body this past week. Its a modern take on the Tele. Its like breeding a PRS with a Tele shape but with modified cutaway. i know theres a gap but that was some what intentional. will be routed out and there will be abalone down the center/ classy i know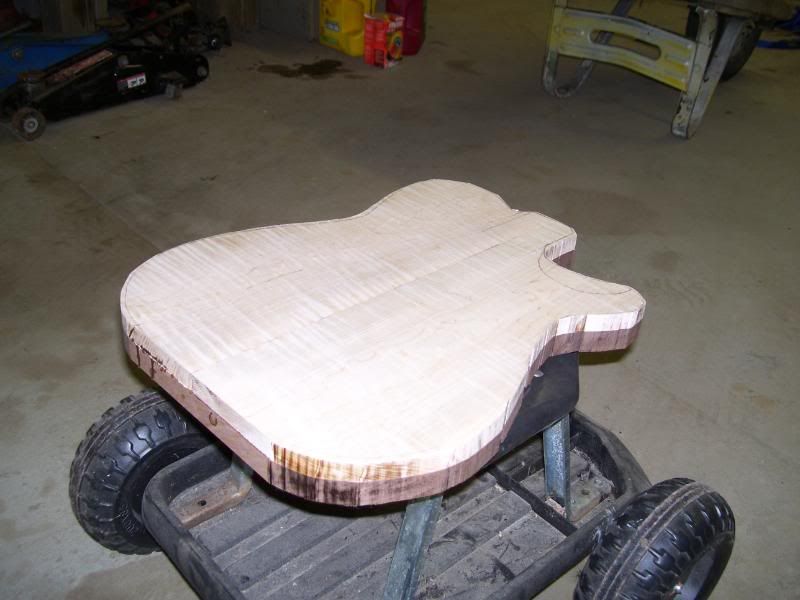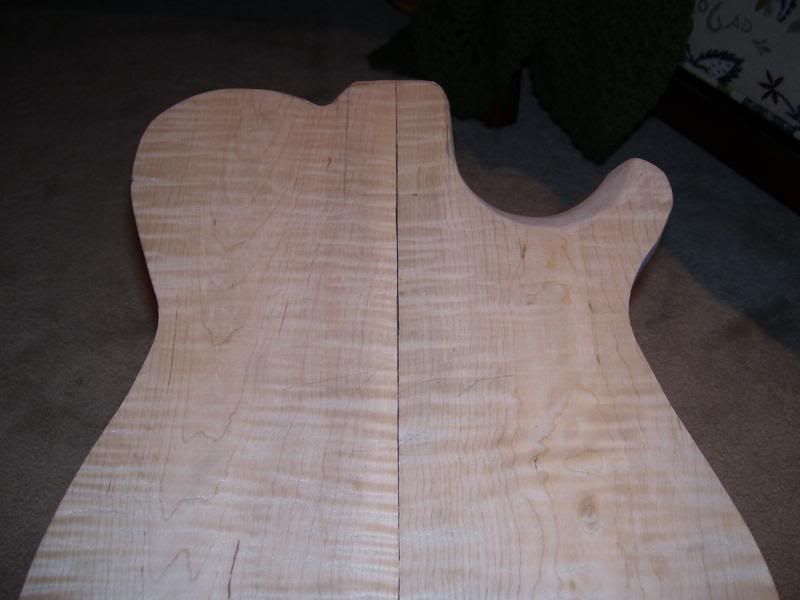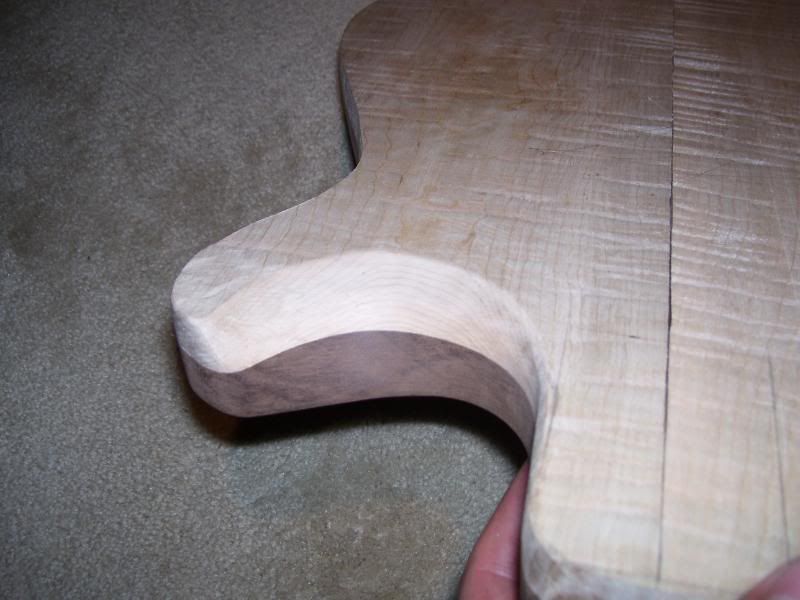 Sorry the pics kinda suck,
Anyway. Hardware will be all nickel or chrome need help deciding...
Grover locking tuners I know with a graphite nut
Tonepros aluminum wrap around bridge
1 tone
1 volume
toggle 3-way
and stain will be tat awesome light prs mateo blue with natural flame binding and natural walnut.
neck is all rose wood to give it a warm tone
Second Project.
Im modifying my already modified Greg Bennett UM-3.
Whats done now:
18:1 Gold grover tuners/ had 14:1 chrome grovers
Seymour Duncan Sh-6 Bridge pick up and JB-59 neck pickup with gold cover
Gold toggle switch.
Gotoh gold bridge and tail piece.
Whats coming.
Just ordered a Rosewood headstock veneer from stew mac which will be sweet.
and locking gold aluminum bridge and tail piece from Tone pros
Last edited by TAweaver09 at Jul 6, 2009,

Join date: Mar 2008
180

IQ
that tele is going to look awesome. I am planning on doing a tele EXACTLY the same, stain and everything!
Shweet mate. Let me know how it comes out. What are you using for pick ups and hardware?

Join date: Mar 2008
180

IQ
mine won't be for ages though, i wanna do a few practice builds yet

today I just started carving the waist on it and started the finishing sanding and routing out the strip for the Abalone and pick ups. Ill get pics later

Join date: May 2009
10

IQ
No that will be routed out for an abalone strip down the middle.
Well I carved the top a little bit on the sides, and carved out the waist. Just gotta wait for my bridge, and cover plate templates to start routing out the humbucker cavities, neck pocket, and the control cavity. About next week, then the neck......
I Like the fat Tele look of it, plus that finish is going to be sweet.