Super Chili Picoso | Ebow | Unnamed Polka-dot Strat | RC-2 Mods | other spam.

Join date: Sep 2006
60

IQ
Pedals and Gadgets:

Catalinbread Super Chili Picoso
. Early model.
Make an offer.
Ebow Plus.
Make an offer.
Guitars:
No-Name Strat Copy
.
-HSS pickup configuration with Volume(1) and Tone(2) controls, and 5 way switch.
-24 Fret bolt-on Maple neck.
-Angled headstock.
-Brown with Pink polkadots.
No clue what company makes this, no name anywhere on it. Plays good, sounds good (comparable to a MIM Fender.) Has one of the best necks I've ever seen on any guitar.

No clue what to ask for since I don't know what it is. Just toss a price out there, or even better, a trade.
Other
Mods for Boss RC-2's.
One footswitch stops the loop while its playing, and sets the tempo of saved loops while they are stopped, the other footswitch cycles through saved phrases. (This mod makes battery use impossible.)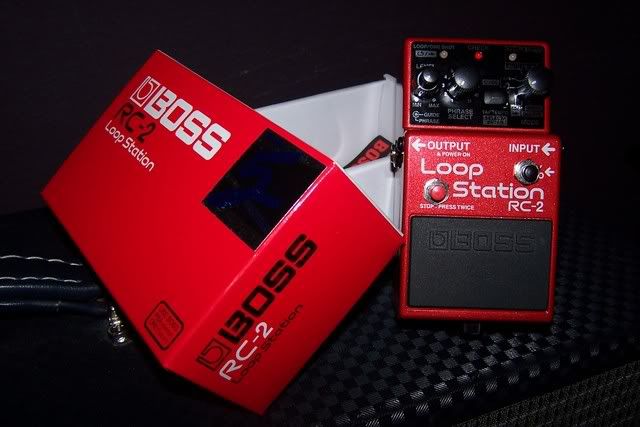 $30
for one footswitch. (Your choice of stop or change phrase.)
$45
for both footswitches.
Matched Set of
GTEL34R
-2's.
Maybe 10 hours on tubes, still plenty of life left.
$15.

Join date: Sep 2006
60

IQ