Favorite Nintendo DS Games...
So i just bought my bro an Acekard and it came today.

I was wondering Pit users, what are your favorite DS Games. So far I have...

Pokemon Diamond/Pearl/Platinum
Yu-Gi-Oh WC Series
Final Fantasy III, IV
Dragon Quest IV, V
Legend of Zelda: Phantom Hourglass
Shin Megami Tensei (Devil Game?)

Join date: Dec 2007
20

IQ
FFIII is a great game, just gets annoying towards the end, and FFIV is just epic IMO. I just ordered Chrono Trigger from Amazon and I have high hopes for that. I think my favourite DS game would have to be Mario Kart though.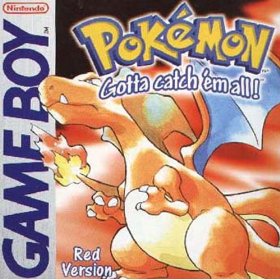 **** your nintendo ds, gameboy FTW
GTA: China Town Wars
Zelda: Phantom Hourglass
Mario Kart DS (multiplayer)
Pokémon Diamond/Pearl
yeah man, pokemon was mainpeel back in its day and even now it still is.
Definitely get the Phoenix Wright games, they're my recommendation (and jimmyhotpants' if you didn't pick up on what he was saying).

Join date: Jun 2006
30

IQ
Mario Kart DS probably. But I sold mine for teh gear moneez.

Join date: Sep 2005
31

IQ
Mario Kart DS
Pokemon Diamond
All of the Phoenix Wright games
Animal Crossing: Wild World
New Super Mario Bros.
Zelda: Phantom Hourglass
Final Fantasy III
Shin Megami Tensei: Devil Survivor
and Super Mario 64 DS just for nostalgia kicks.

Join date: May 2009
80

IQ
I only have pokemon diamond and phantom hourglass... OH ****! I need fire emblem, I have the gameboy adv. one, but my DS has no backwards compatability


Join date: Jun 2006
150

IQ
**** your nintendo ds, gameboy FTW
Hell yeah. I've still got my gameboy pocket around here somewhere. Too bad my pokemon games are screwed. The save-games keep disappearing.
I suggest Hoshigami on the basis that it's awesome, japanese, and horrendously underrated.

It's also stupidly difficult.
Chrono Trigger.


...Is the greatest game ever made, and was remade for the DS. Buy it. I bought a DS just to play that game on the go.
Pokemon red was the shiz.