"Mommy, can we keep him?"
I woke up to a phone call at about 8:00 am today... My neighbor said, "you've got a visitor coming." and hung up. I looked out the window and found this little guy. (pics are from 20-30 feet away, I almost **** myself even being that close)
vv garbage can stands about 4 1/2 - 5 feet high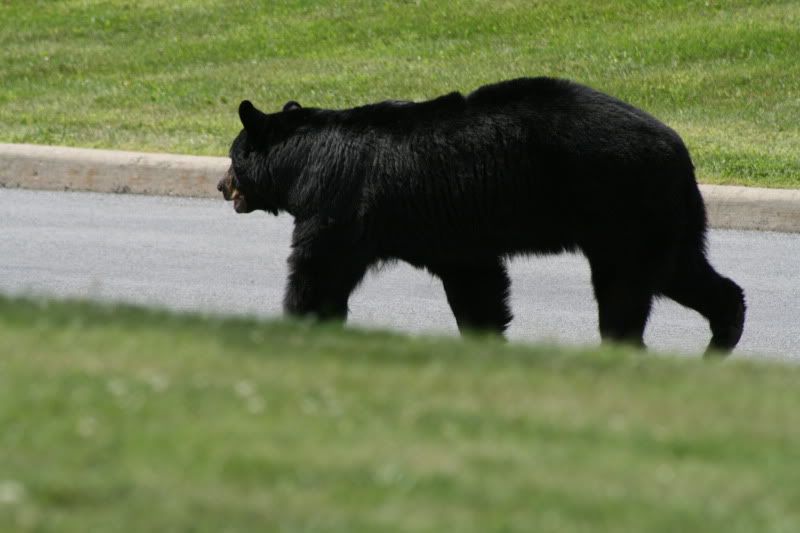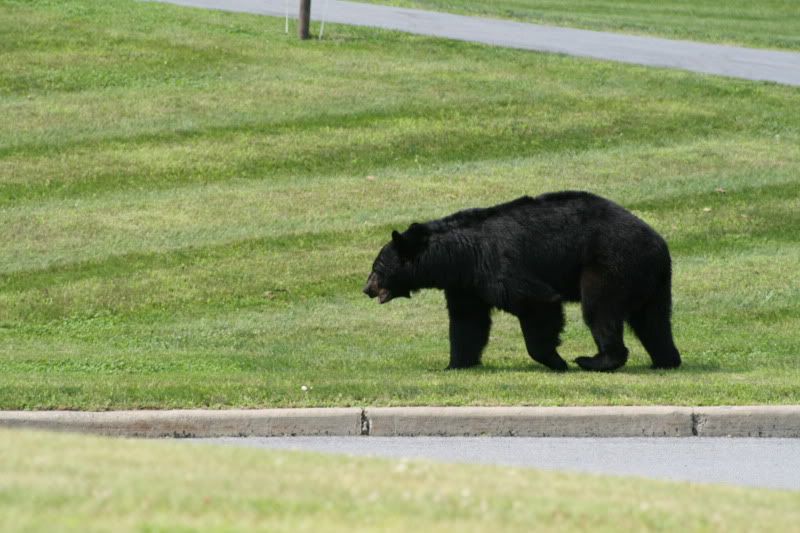 vv white on his face is from the spray paint can he bit into and exploded vv
and a couple of times he looked at me and didn't care about my presence
similar experiences, pit?