SG color.
I'll take any excuse to post this:
Gibson SG Goddess in Sky Burst. One day I'm either going to hunt one of these down or I'll make a Warmoth SG and have a decent luthier copy the finish. It pisses all over the standard red, cherry, black, white and cream SGs.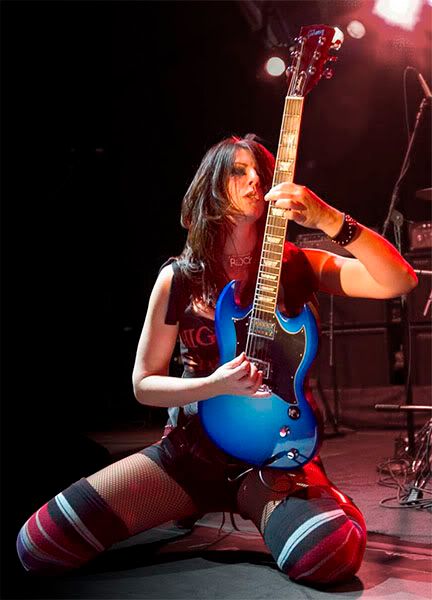 Images vary, in person it's a very pale aqua blue to bright mid-blue burst. It's got the big style pickguard obviously, and the other things that really complete the look for me are the transparent pickups, the coloured headstock logo to match the finish, and the old style single piece wraparound bridge. The only thing ''wrong'' with it is they made the neck painfully thin and the body even thinner than usual too, so it's got even worse balance than an Epiphone SG and the neck is so thin even people used to Wizard necks would find it painful to play on. I'm seriously considering getting a Warmoth build or a private luthier copy though, with a thicker body and a normal neck. I mean look at it. It's pretty much the most beautiful guitar in the world.