70'S Style Bullet truss rod
How do you install a Bullet truss rod? Does it fit on any guitar?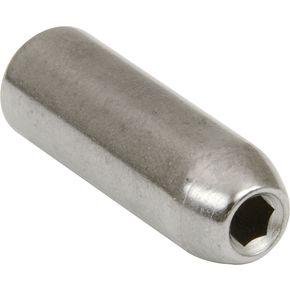 Last edited by YouWantToKillME at Jul 18, 2009,
I have dial-up high speed wasn't available I looked
you have to score them steam off the old fretboard and probably route the cavity in the headstock to fit the end bullet.
I guess I should have ask this question before I bought it is there any other way?

Join date: Dec 2005
80

IQ
wait you have the bullet truss rod and you want to fit it onto a pre-made neck or a neck you have built yourself?
he made a second thread.
i "think" he bought a cap for the top of a rod. and he just wants to put that on.