My C-1 FR modding
Hey everyone,
Here is my recently customized Schecter C-1 FR. Tell me what you think! Also, I need to get some new tuning pegs for it, what would you all suggest?
This first one is stock: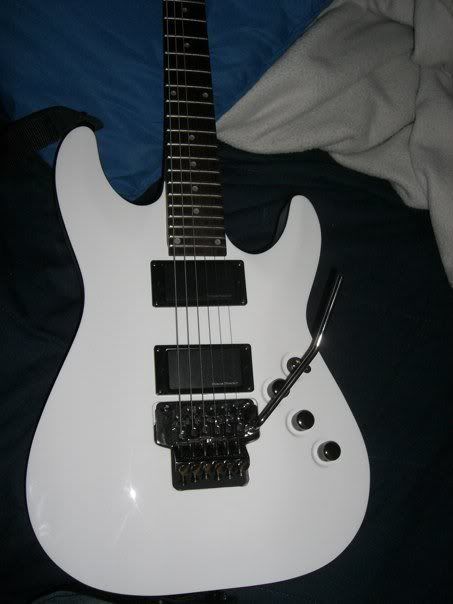 These 2 are after all the mods: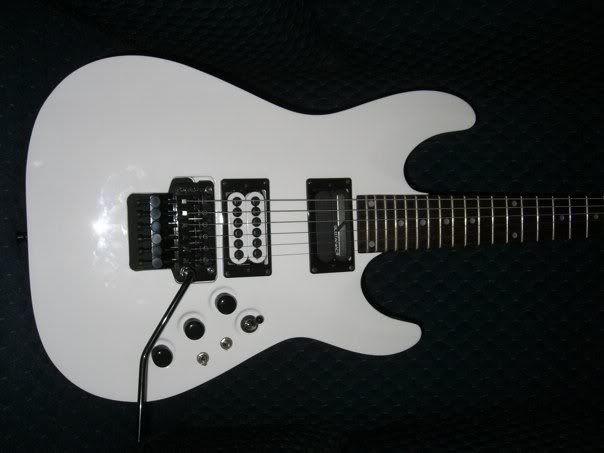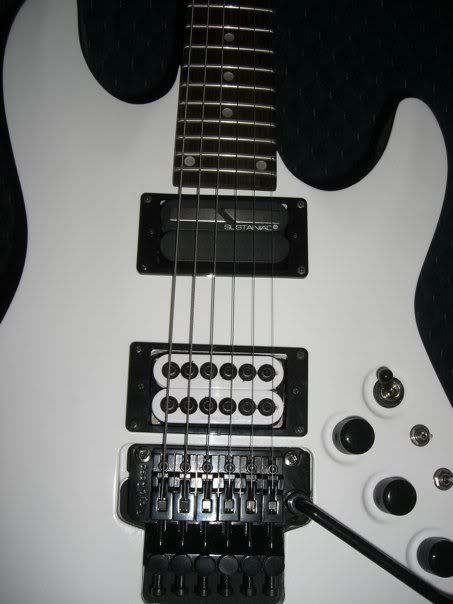 Let me know what you guys think!

Join date: Feb 2007
50

IQ
oooh sustainer

does it work as a normal pickup too?
yes it does and it sounds sweet too!
the only down side is that you can't use the neck pickup with the sustainiac, when you switch it on it only uses the bridge pickup for the sound the neck turns into the sustain driver. I made a YouTube video demoing the guitar and sounds if you'd like to check it out:
http://www.youtube.com/watch?v=uHNiukr8RwM

Join date: Apr 2009
20

IQ
nice syn gates pup selection. always wondered wut he actually used @ the neck.
dude, that sounds gorgeous, how exactly does the sustainiac work?
thank you!
the sustainiac sends vibrating pulses to the strings to sustain the notes played . the sustainiac has 2 mini toggles, one is an on/off switch for the sustainiac. the other is a 3 way toggle that switches between normal, mixed, and harmonic modes on the sustainer. normal is typical sustain that just holds the note, mixed is very similar to amp sustain harmonics come in slowly, harmonic produces an instant harmonic squeal. it's very useful and a lot of fun too.
sounds like a good idea, may try it with my next guitar, is there a guide to install them somewhere?
Did you get a direct swap for an Original Floyd?
thnx, and btw, does the schecter already comes with a 9-pin jack?
yea i just bought a Original Floyd from guitarpartsdepot.com and luckily it fit in there perfectly I didn't have to do any routing or anything to fit it in
thnx, and btw, does the schecter already comes with a 9-pin jack?
yea it does since it has active pickups stock
You think you could link the one you got?