FT 7 string Washburn for your SG, LP, Schecter, Or Gretsch 6 string
As the name implies I have the Washburn WG580 in silver. As close to mint as you can be without the plastic on it. I just can't adjust to playing a 7 string, and this is a very metal sounding guitar, I play more blues and folk. The neck is thin but with a wide fretboard. Comparable to the wizard 2 necks.
Here is a pic of one I found on Google. I will have pics of mine up in the hour (waiting for them to be put online so I can put them on this computer then here)
http://www.doodyball.com/images/2007_03_15/IMG_6612.JPG
As for what I am looking for, If you offer a worn brown Epiphone SG or a nice SG of another brand I will accept. I will look at strats but don't get your hopes up. LP's are ok too, but SG preferred. Will also take Schecter guitars into serious consideration. Can ship as early as August First.
Photos Of The Real Thing!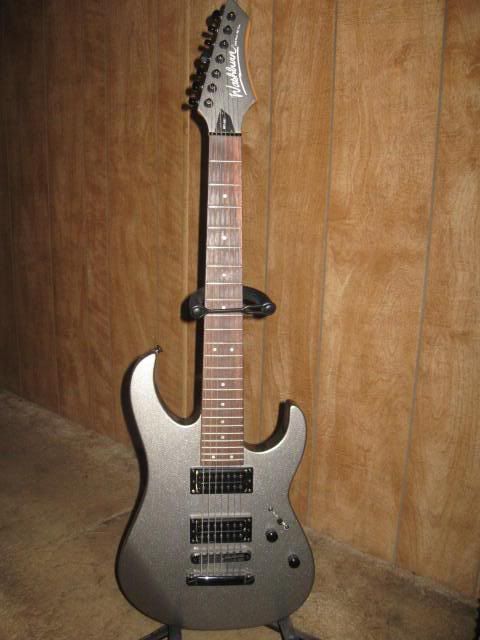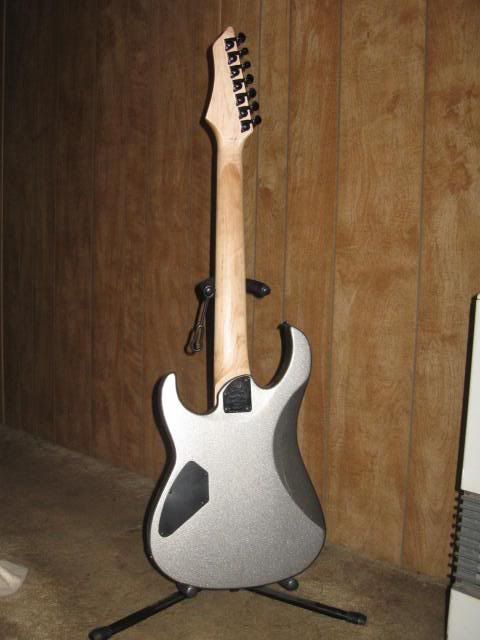 Bump, Make me offers of what ya got. Who knows? Accepting Strat offers too.

Join date: Jun 2009
10

IQ
i have a Schecter C-1+ if that tickles your fancy.
Also have an Ibanez RG2570evsl prest.

Shoot me a msg
they do. I will mail back tomorrow

Join date: Feb 2009
110

IQ
how thick is the body? also, considering selling?

Join date: Feb 2009
110

IQ
also, where are you located? US?
I am in the US, more specifically California. the body is 2 in thick or less. This is a very shredder guitar. But I am currently only looking for straight across trades unless someone makes a cash offer I can't refuse.