For Sale - Uk - Yamaha Sg - 1979/80
Hey,
So this is the last of my guitars to go now.
Its a 79/80 Yamaha sg, stunning guitar, coil tapped, heavy les paul like,
and is the sort of guitar Carlos played for years before PRS.he played one for most of the seventies.
Its a belter to look at and play, and can esily out do any Gibson, but price is only £550 so its cool in price and big on sound
youtube
will consider trades, but would prefer cash, as I almost have enough for my dream guitar now

Join date: Apr 2007
235

IQ
if i were a righty i would so be on this.
will trade for Fender tele

Join date: Oct 2008
60

IQ
any interest in a q-tron or crowther hotcake or boss ns-2?

Join date: Feb 2008
30

IQ
Last train, is it a SG1000/700 or what?
Its a real rare 800,same as 1000 without the gold hardware

Join date: Nov 2007
721

IQ
Shipping to the states?'


what kind of trades you looking for?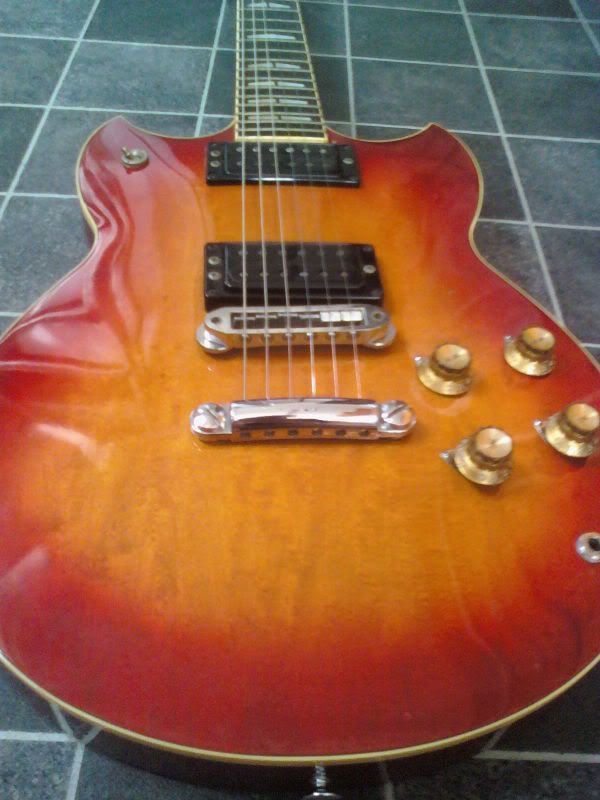 Yes I will ship overseas, price wise £550 plus shipping.

Join date: Nov 2007
721

IQ
what kind of trades are you looking for?
I am open to trades, no metal guitars, but anything else.