acoustic/electric damage...

Join date: Dec 2006
30

IQ
so I found a dean exotica qse gn at a garage sale for like fifty bucks the other day, but it's got some damage to it. It still sounds great, but it doesn't look too pretty
Can anybody give me any information about the guitar in general, and also tell me if they think it can be fixed, and if so how much? (pics below)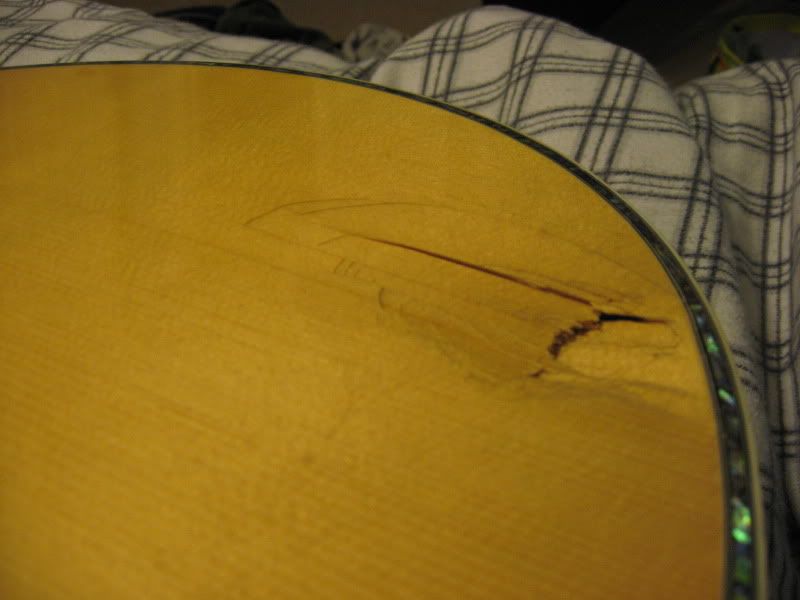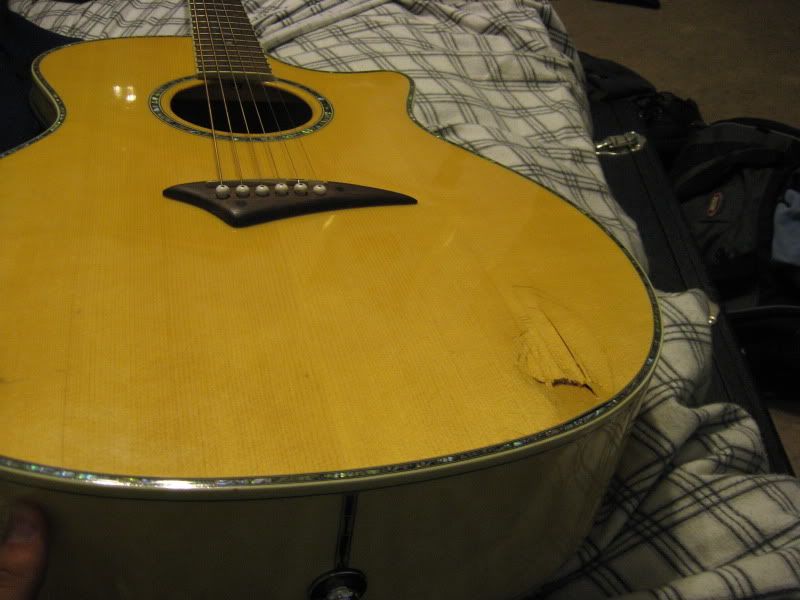 Join date: Jan 2009
40

IQ
Get a quote from a luthier/repairman.
Quote from a repairman or a sticker.
*moved*

What kind of information are you wanting about the guitar?