New bass: something a bit different
I bought this bass about a month ago, but due to not wanting to pay £80 for the only hard case in the shop big enough in order to fly home, I ended up waiting for a friend to drive back with it.
I bought it as an upgrade from a Tanglewood Warrior II (pretty good bass for the price, a low - end Warwick copy). Was looking for something a bit different, something that not too many people had, and something that had a distinctive sound.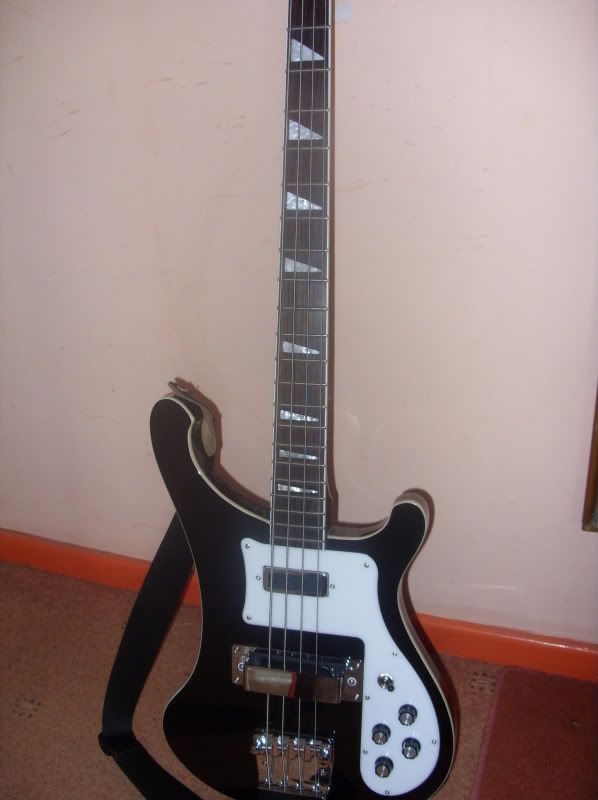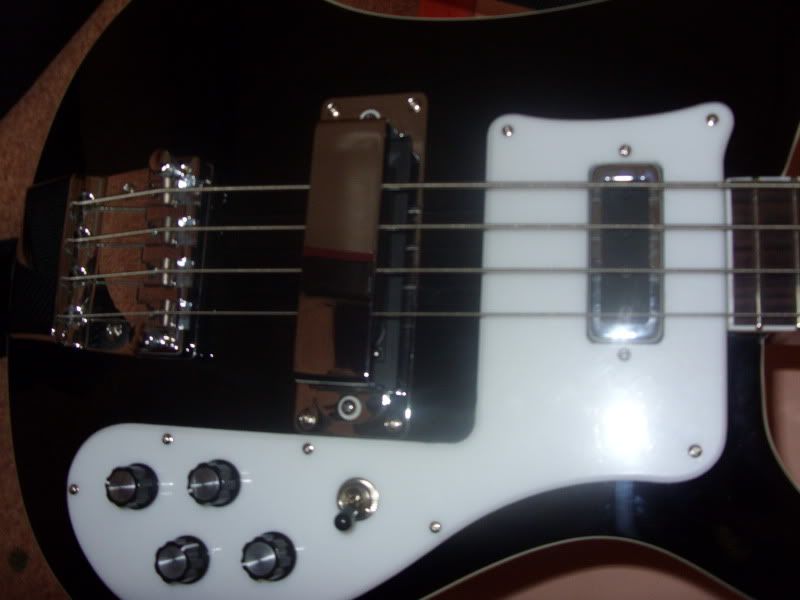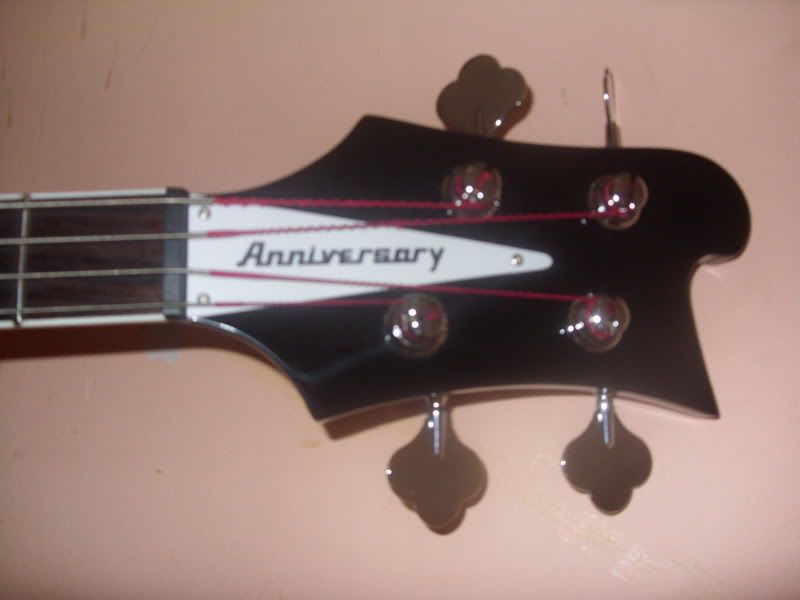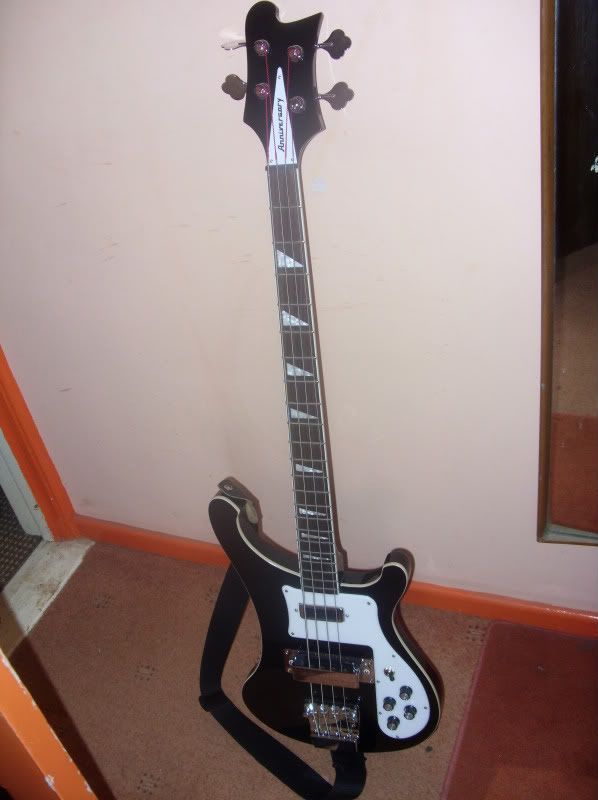 I found it in a shop in Cambridge that apparently have sold quite a lot of them, and order them in from the manufacturers, so if anyone wants a Ricky copy, there might be the place to go.
In terms of sound, I've found it very nice indeed - not quite the genuine Rickenbacker tone, but more similar than I was expecting to. It doesn't have quite the same bite or growl, but it's definitely got a trebly, aggressive tone. In terms of build quality, I've found it to be excellent - nothing noticeably wrong, all the hardware feels very solid, and the tuning pegs hold very well even under aggressive playing.
I'd give one warning to anyone buying this bass (or, indeed, a Rickenbacker): the metal pickup cover in the middle is a little annoying to anyone who is used to playing over the pickup rather than at the neck or bridge. That's something I'll just have to adjust to, though.

Join date: May 2007
222

IQ
Looks pretty nice, how much did it cost you? I'm sure someone else on the forum has a anniversary brand rickenfaker.

Join date: Jul 2006
161

IQ
Yeah they are nice basses aren't they. You can remove the pickup cover if you want but it means having to unscrew the pickup and then put it back at the right height later.

Join date: Oct 2007
10

IQ
What shop in Cambridge did you get it from, and how much for? I'm interested in getting one for myself.
It set me back £450 - more than I was wanting to pay for it, but the shop staff of the day were very reluctant to bargain at all (although they did say that if I bought something else with it, they'd be prepared to give a good deal on that).

The shop is Ken Stevens - right in the middle of town, on Sussex St. It does seem to be a good shop all round, apart from maybe having prices slightly on the high side. They do include a year's warranty that includes getting the bass set up at any point in that year, which is handy.

Join date: Oct 2007
10

IQ
I know the place, might have a look in there this week. Arena Music on Mill Road is a much better shop, cheaper prices and a huge amount of acoustics and fenders.

Join date: Dec 2007
50

IQ
...you bastard.


*edit*
I should mention that I've been looking for a rick copy for a long long time.
Last edited by Casketcreep at Jul 27, 2009,

Join date: Jul 2006
161

IQ
TS do you find that using with one pickup is noticeably louder than using both?

Join date: May 2009
190

IQ
I thought it was an excellent copy until I saw the headstock, which for some reason I think is hilarious. I have no idea why.
TS do you find that using with one pickup is noticeably louder than using both?
Yeah, when you flick the switch to one pickup from both you get a bit of a volume boost. Not quite sure why, but it's not something I'm too fussed about.