FS/FT: Dean
Dean Avalanche MQ (PM me!)
25.5 inch scale, 22 frets, abalone dots, maple neck, basswood body, beautiful maple top, only a few minor cuts and bruises. The guitar is yours for $250 shipped CONUS with a black gig bag and the trem. Or trade. Show me what you've got! I could add some $$$ on top, or i've got some pickups and other stuff to add into the trade. BTW, i love PRS SE's...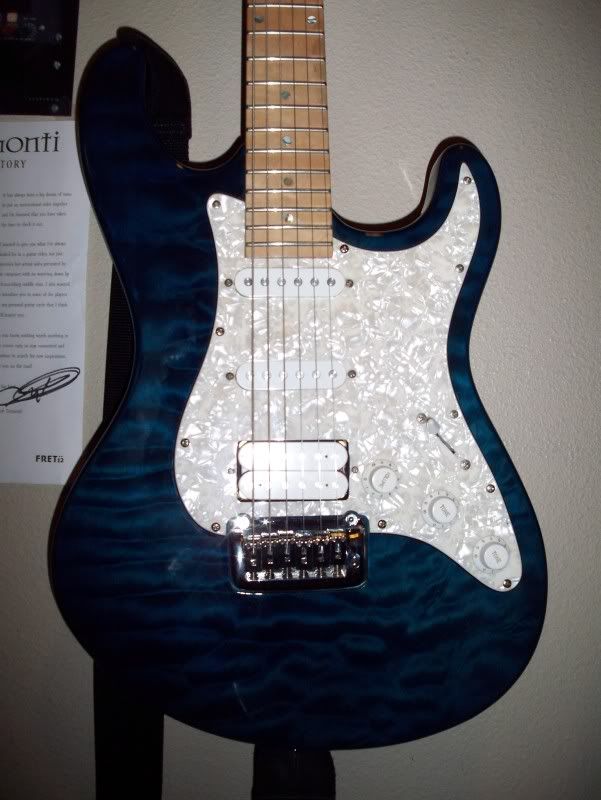 This is my second try at single coils, but even with the humbucker at the bridge, i just never play this one. I guess that is why they invented the coil splitting :thu: That is the sole reason for me selling it: singe coils and not enough use. It is a beautiful guitar, and i am not 100% on selling it, but who knows? i may find something i really want. You know how things are with guitars :wave:

Join date: Mar 2008
40

IQ
Anything in my sig interest you?
Well i'd trade for the Peavey, but im not really interested in anything else.
Price lowered to $235 shipped!