Gibbo ZOoT SuiT?!!
I actually bought a Birch Plywood custom made guitar from the guy who used to build guitars at EU Wurlitzer here in Boston. He told me because of the odd shape it had to be plywood and the strongest most stable plywood was birch. The guitar is in my pics it's shaped like the company logo EUCO with the W as the head stock it was made to be an actual working guitar and an advertising sign. I still don't know if I would buy a Gibson SG made of Plywood I will have to try one out whenever the hit the shops.
Ever since I seen this I knew it reminded me of something! The inside of a Jawbreaker.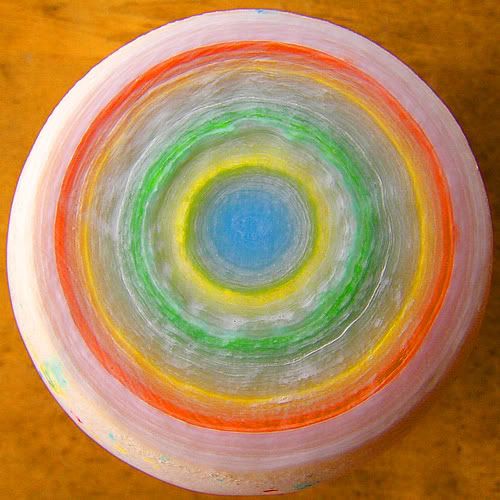 I think the SG Jawbreaker would be better name than the Zoot Suit.