I refinished my Les Paul!!!!!!
After thinking it over and over i decided to do my first Les Paul refinish to my heavily relic Les Paul, all the stain and faded was done by hand with NO SPRAY GUNS, the lacquered finish was done with a spray can and polished by hand too, this was a 4 days work, around 16 hours total.
Hope you like it,The flames really got enhanced and i love it and think i will do nothing more to this baby........after I'm done with the back and sides.

Sanded body, ready for staining: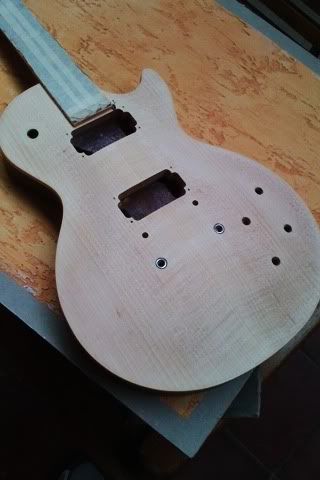 First stage of staining:
Final polished top: