NPD!!! Extreme Muff Content Enclosed.....
What could be in the box: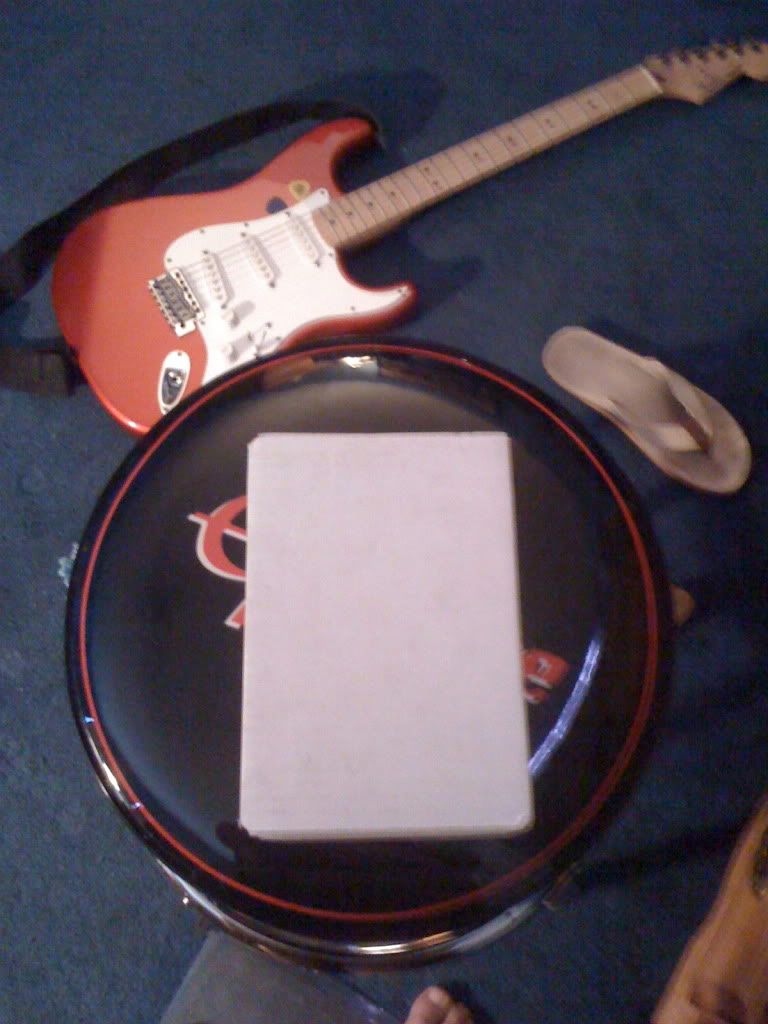 EHX????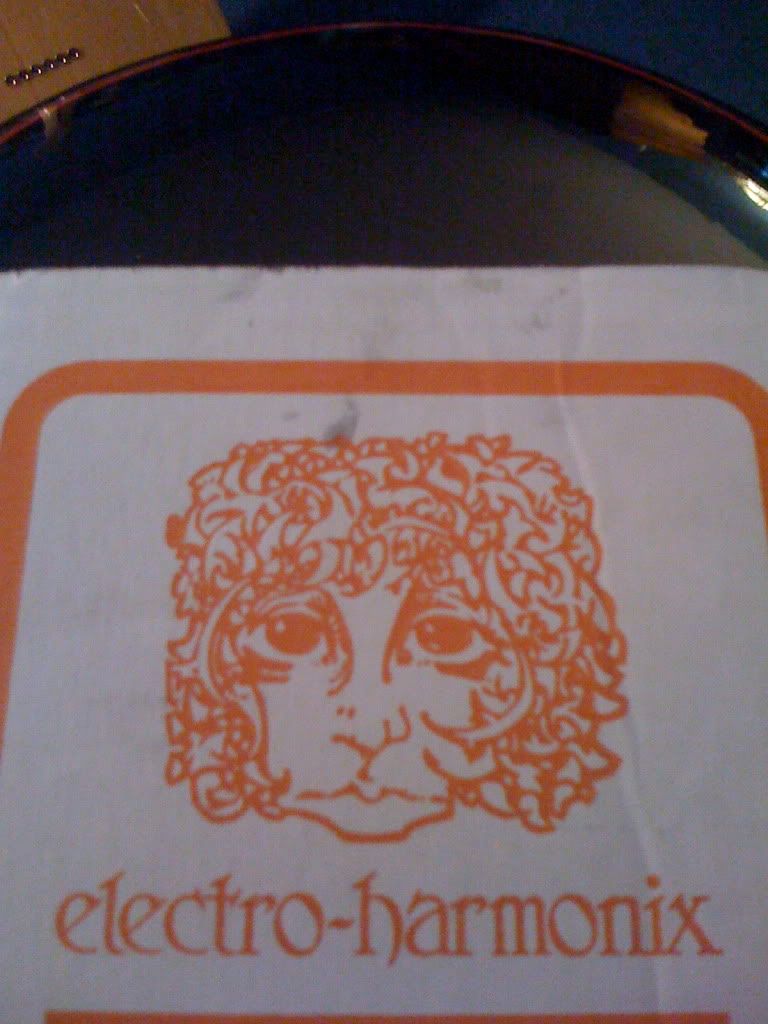 ahhh, the Russian Big Muff!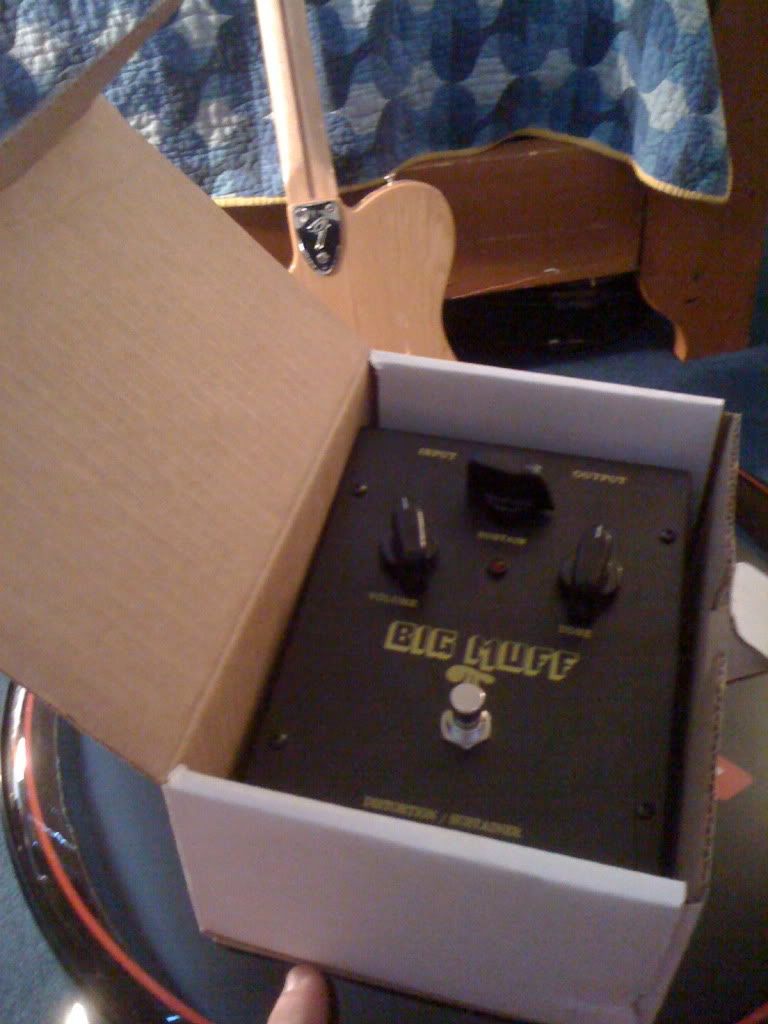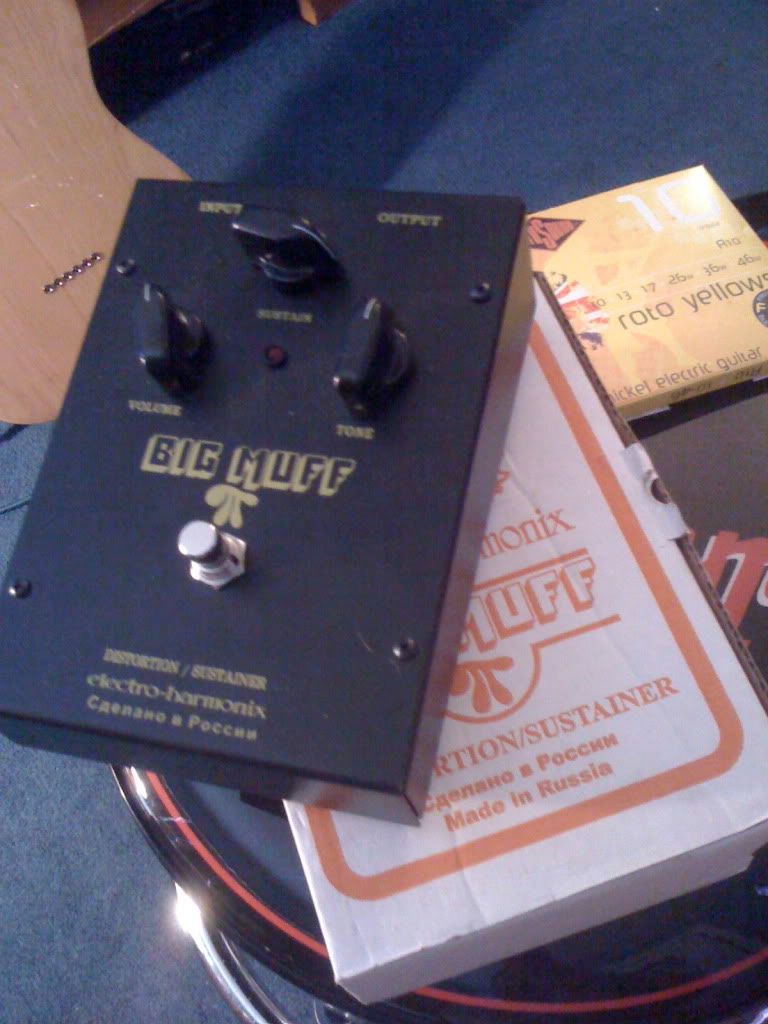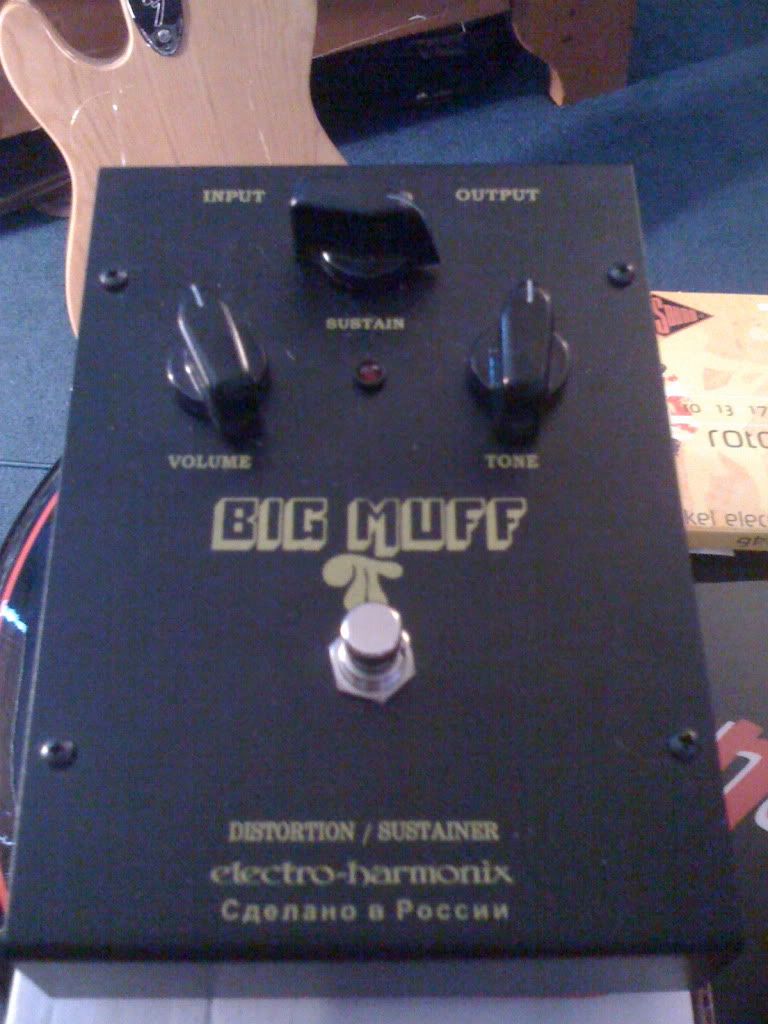 In Soviet Russia, pedal plays you!!!!
I wanted to buy myself a little treat and while it is not a boutique pedal or anything super special, i just really dig the sound of this pedal. I wanted a fuzz and thought the american one did not have enough attack or bite to it, while it was not a bad pedal, it just wasnt for me. However, this comrade edition of its capitalist brother, has just the right amount of grit to the sound, while still maintaining a kick ass fuzz sound.
Also, i have noticed that there is no place for a power adapter, anyone else have anything to enlighten me as to why, i understand the input/output being reversed, saying that they cant even drive on the right side of the street, but the Chernobyl incident, though in Ukraine, tells me that they do have power over there, so why nowhere for an adapater.
Also, i really dig this pedal but if you have one, please feel free to post your favorite settings and tell what you use it for style wise.
Thanks for reading!
congrats on the pedal, the strat is beautiful as well.
congrats on the pedal, the strat is beautiful as well.
why thank you, that strat was a gift to me from a good friend and it is the "one" i have been looking for.

Join date: Dec 2007
140

IQ
Nice. I like the Russian Muff better than the USA version.

Join date: Jul 2006
53

IQ
you didnt buy it it bought you

Join date: Jul 2008
70

IQ
i used to have one of them. i just bought the onespot battery clip converter and had that running out of the battery hole on the bottom to the daisy chain.

cool pedal

HNPD!
I was thinking about buying one of those but I was wondering if they change the sound or if it create noise or whatever?

Join date: May 2009
160

IQ
mmmmmmm Big Muff...

I do like the American one better, but the Russian one is still very good.
Niiice Big Muffs are awesome, I've got the American version myself
HNPD

Ive been wanting one for sooo long!!!! AH!! Lucky man