"Dante's Inferno" Ibanez for Sale
This is the Ibanez I customized during this last school year. It has some pretty brutal passages from Dante's Inferno, the book about a journey to hell, laminated to it.
Has the Seymour Duncan Full Shred pickup in it (the same Mickael Akerfeldt from opeth uses.
Comes with the hardcase in the photo.
I'm only asking $350 for it right now, or best offer. Buyer pays for shipping costs. I am a paypal member.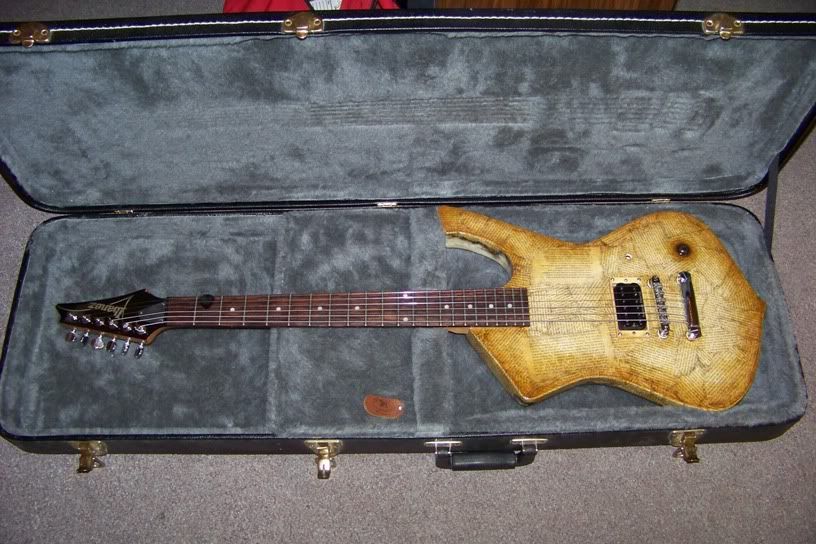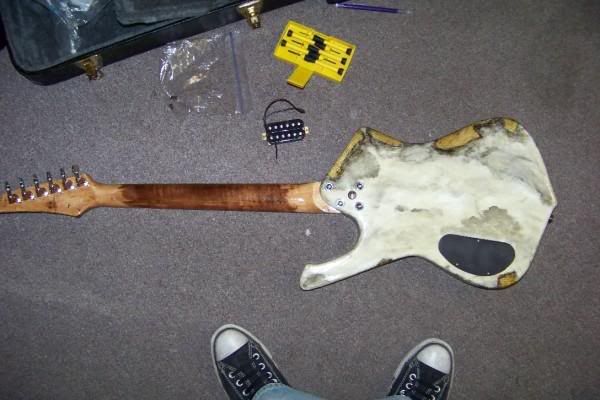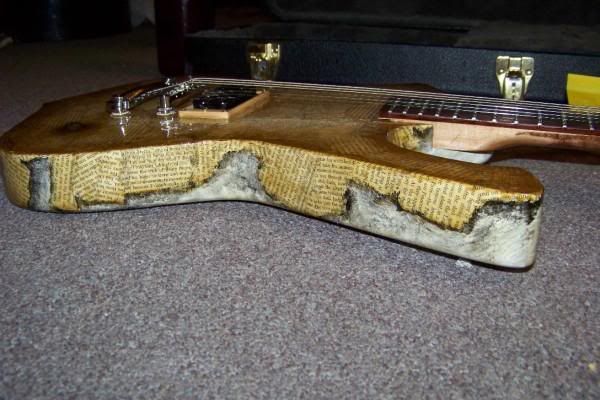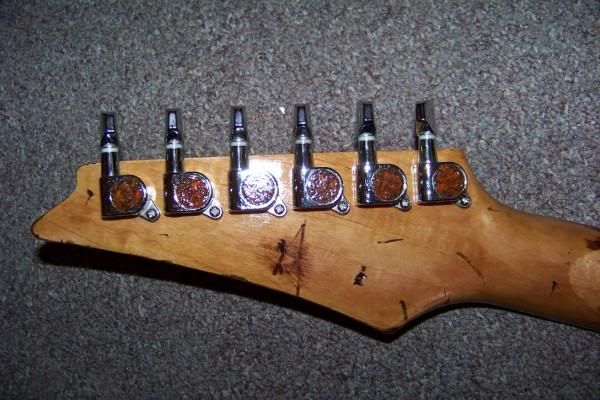 Message me for any other information.
How creative. Did you acctually burn the back of the neck??
I'm not a big fan of that body shape....
but, Very Nice Job. Seriously; that looks good.

Join date: Dec 2008
120

IQ
Not interested in buying it, but I have to say that it looks incredible!

Would be even cooler if you'd gone all the way round to the back of the body, but each to their own I guess.
you're guitar is where i got my idea for my remodeling of my razorback from, i'm doing something very similar for mine, although more influenced by art than literature. hope you're able to get a buyer. good job on it btw
Thats neet...how does it play?

Join date: Jan 2006
160

IQ
I love that book.

Hope you find a buyer, bro!
Why on earth would you sell that masterpiece...
that is sweet interested in any trades
eff eff eff, I want this so f**king bad ;-; man...damn.....
Thanks guys for all the positive input.

I just stained the back of the neck with 5 or 6 different browns to make it look like it was burnt. It's sanded to 800 grit to be silky smooth.

I need to get rid of this and some other stuff to A) pay for college books, B) I have 7 guitars now, and C) because I'm moving and can't fit all of my stuff in the place I'll be living.

It depends on what the trade is... shoot me a message.
Sold. Thanks to everyone that showed interest and made offers.
Amazing. Honestly If I had read that book I'd buy it.