The Courage the Cowardly Dog thread.
I used search and didn't see a thread entirely dedicated to the scariest cartoon ever so I decided to make one.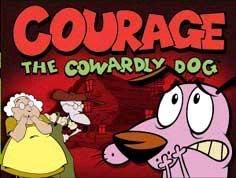 Basically just a thread to discuss Courage, the freakiest cartoon ever. I swear it gave me nightmares, especially the episode with the banana world.