Gibson Flying V
View poll results: Pickguard or No Pickguard
| | | | |
| --- | --- | --- | --- |
| Pickguard | | 18 | 75% |
| No Pickguard | | 6 | 25% |

Join date: Jul 2009
50

IQ
So I'm getting a new guitar and I know for sure its going to be a Gibson Flying V but now the hard part is...
Should I put a pickguard on the flying v or should I not?
and.. does the pickguard affect the performance of the guitar such as your hand easily sliding off the body of your guitar.?
By the way its a Gibson Flying V White
Also.. if it doesn't bug you ...
Is it hard to take off a pickguard from a flying v?
and how..
Looks like this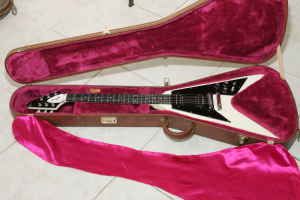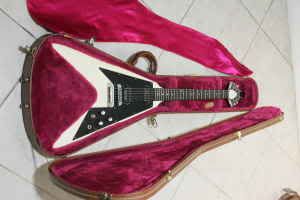 Join date: Aug 2007
20

IQ
you would have to take off all the knobs, then all the wiring and junk will be exposed.

Join date: Jan 2006
102

IQ
for what its worth, keep the pickguard, saves you scratching up the finish, and well, as JBizzle said, you'd have all your electronics exposed...

Join date: Jan 2009
80

IQ
I have a Gibson Gothic Flying V and the pick guard is quite different. I like V s with pickguards.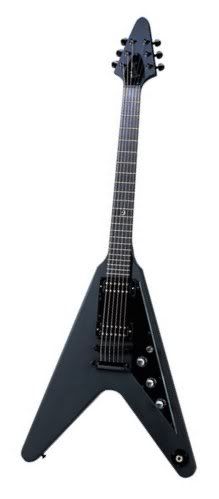 Join date: Nov 2007
81

IQ
no pickguard IMO

i hate them.

Join date: Jan 2009
80

IQ
How about this one?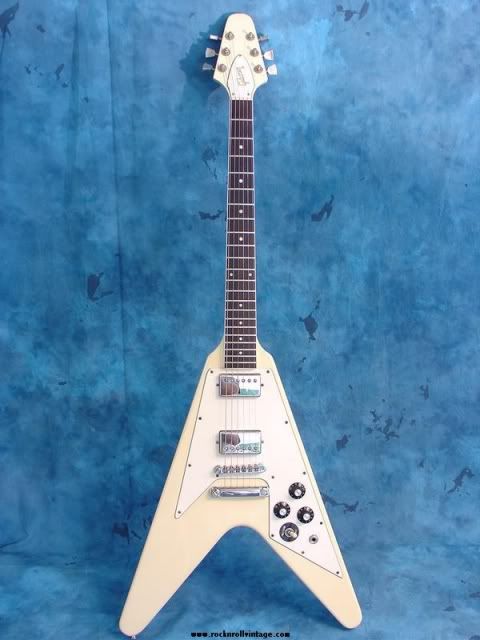 Flying V's are top routed so if you took off the pick gaurd you'd see all your electronics as others have mentioned plus the pick gaurd looks sweet anyway.