Ngd
Got myself a new guitar of the flea market. It still needs some working and adjusting. It was sold for 30Euros. It is a Luxor Acoustic guitar. Made in West Germany when Germany was split in to two during the Cold War.
Heres my full gear now.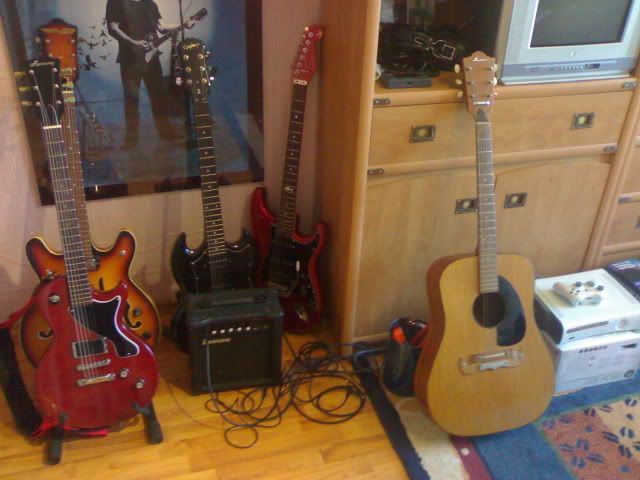 lol, I recently bought the same looking guitar, but mine is a Framus not a Luxor.
Ou my God. I love Framus. Maybe you could post a picture?
alright, here're some pictures
indeed it is almost the same. : ) looks hot. : )
The size of the headstock makes it look like a freakin' boat paddle. How is it to tune? I ask because nowadays mfr's have gone the route of narrowing down the width of the headstock for smoother and more accurate tuning. The strings come off the nut and make a straighter line to the tuning machines, while on the Luxor they are at such a drastic angle that they had to put a full string tree on it otherwise the strings would rub against one another and the tuners.
It's a pretty guitar, just don't care for the headstock myself. Any idea on it's value?
I do not know its value. Currently it has some cracks where the neck is it is currently remvoed and needs a little work. So I cant say nothing about how well it hold a tune. However the tuning machines themselves work wonderfully.

Join date: Nov 2003
90

IQ
Nice! I've never heard of those guitars- looks pretty sweet. Congrats on your new addition!

Join date: Jul 2009
50

IQ
its actually a framus, made from 1963 to 1973. : ) it is just one of the logos of framus used. : ) well thats what I understood. : )
Unfortunately itt had some cracks. So the neck was removed and a little of fixing was done. Heres is a couple of photos. I will post a photo when it will be reassembled. : )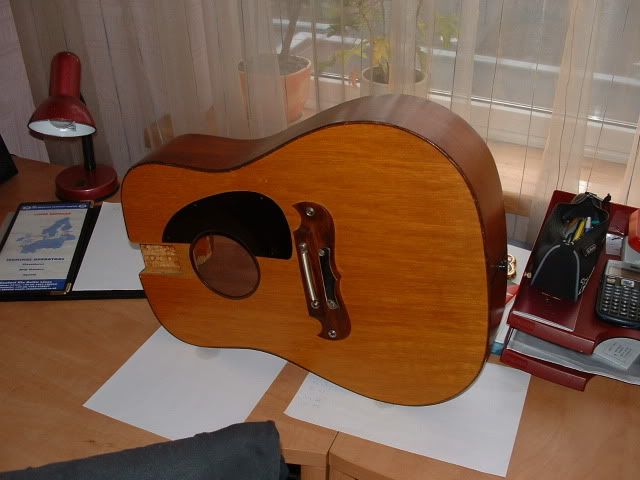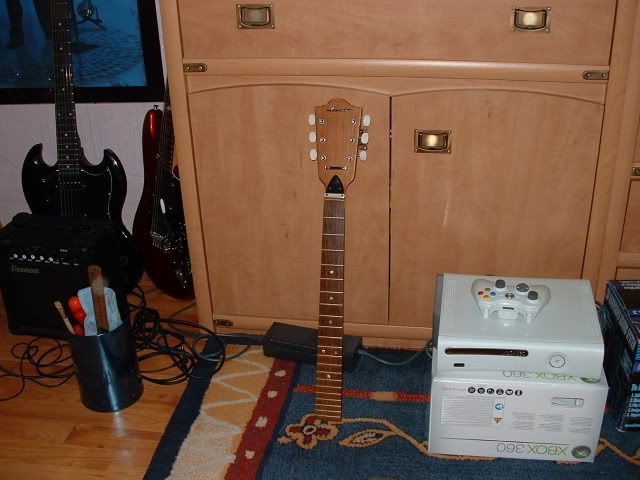 Also check out my Les Paul Jr Look-A-Like guitar. I have updated with good quality pics. : )
Last edited by Mekon at Aug 11, 2009,

Join date: Aug 2009
10

IQ
Nice! Nothing like a new old guitar to cheer you up.
indeed. : ) after polishing and cleaning up a bit, it looks really nice. : )