dlabooda's SG Build
This is going to be my High School graduation project. I made a thread about it last fall with a few questions. I submitted the proposal to my school, and they took about six months to approve it.

The SG is basically going to be Gibson specs:
24.75 Scale
490r & 498t pickups
T-O-M bridge
Etc.
Rough-sawn Honduran Mahogany:
Cut up: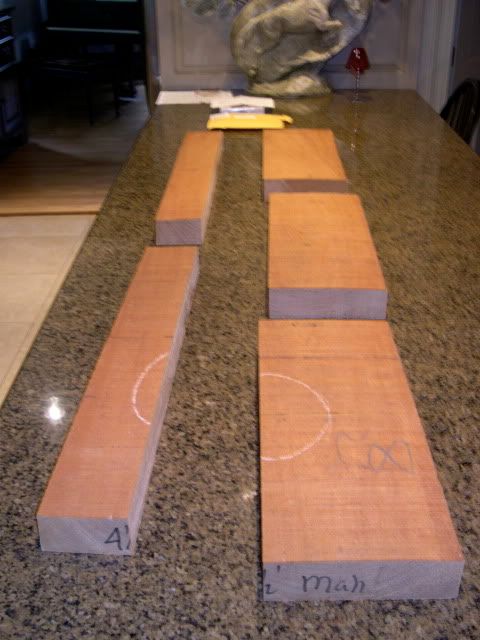 Templates: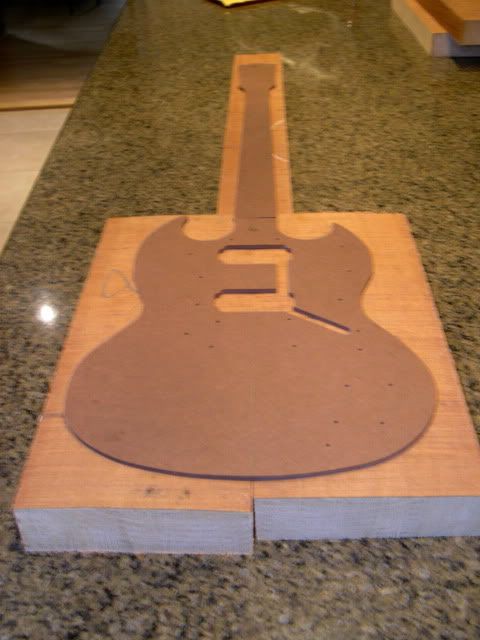 Gluing body blank: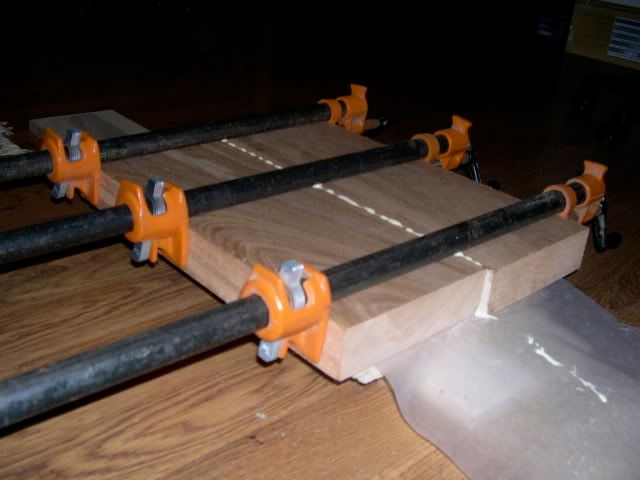 Some hardware:
What I have so far (those are tuners in the bag)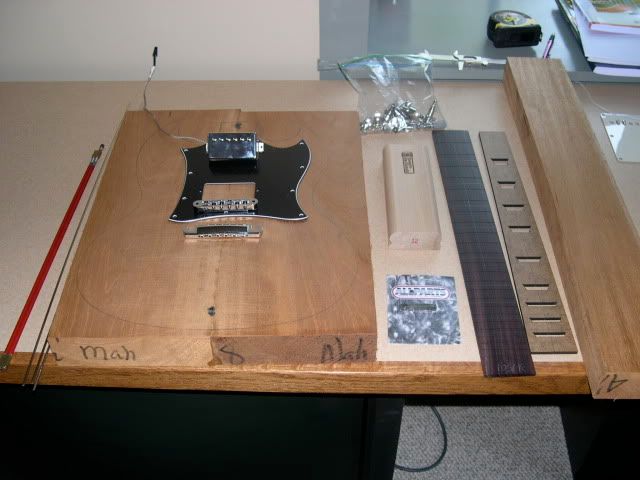 This week I'm planning on planing the body then cutting out.