NGD - Fender CIJ content!
Ahoy EG! I'm here once again as this is the second out of three NGD's this week for me!
1st: Squier Stratocaster LH (got for free)
This is the guitar that made me moist since I knew it existed! I love it to bits and been waiting roughly two weeks for it to be imported from America! The wait is so worth it though!
This guitar has been discontinued since 2007 and this model was made in 2007 at the Fugi-Gen plant! Quality stuff

PICZ OR ITS AN MG!?!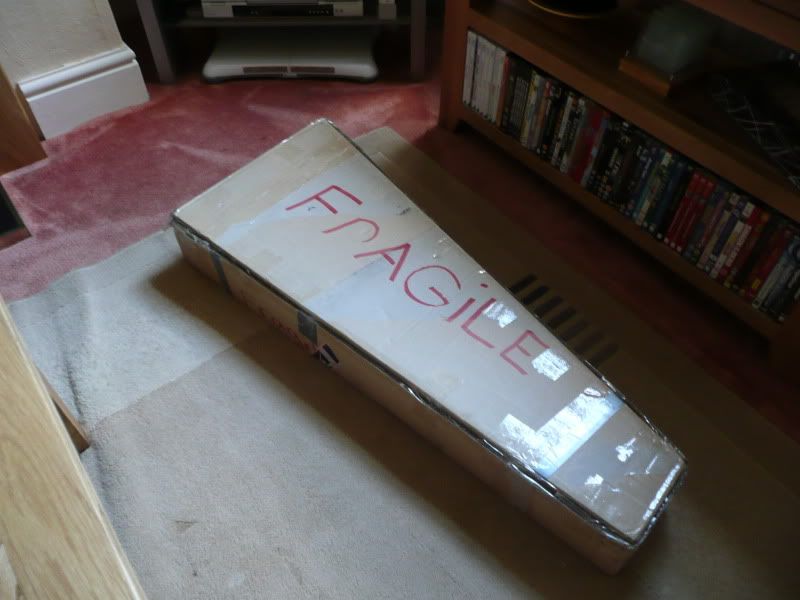 Oooooo what is in this box with FRAGILE written all over it?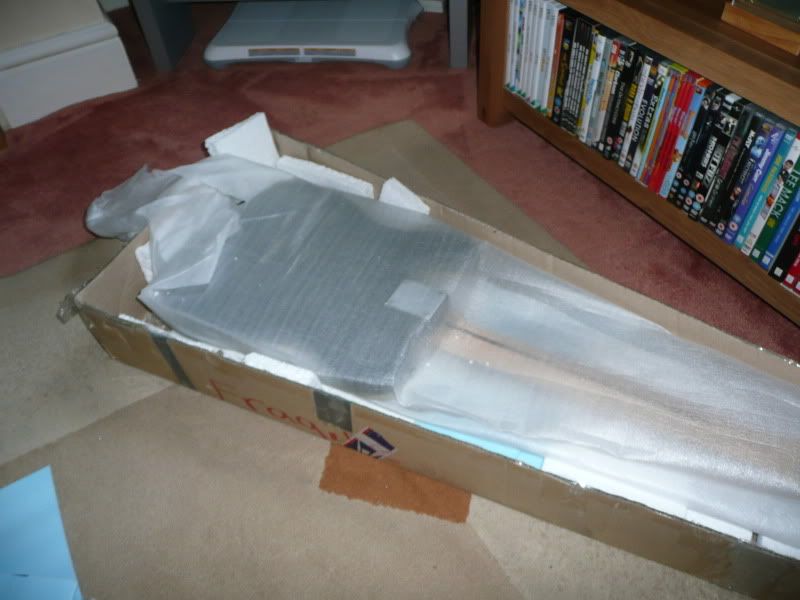 It obviously is black with a maple neck, what model could it be though!?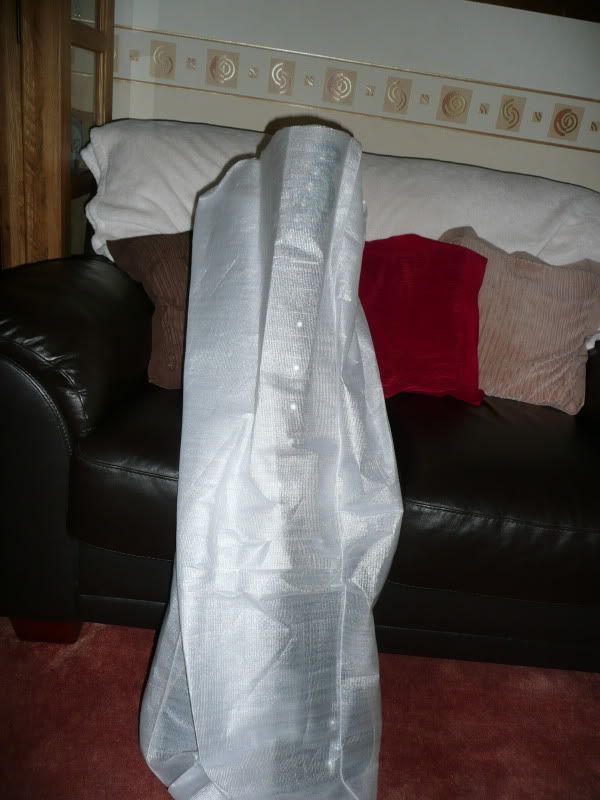 Through the foam and the wrapping.... We can see it has a front now, but can you guess what it is!?
More pic's to come in a later post

To reveal all!

Join date: Jan 2007
110

IQ
post more picks now!
tbh i though someone had written *** on the box as the picture hadnt fully loaded

Edit: really? F AG is censored? i suppose it is offensive, but i was just pointing out the random lettering choice
Last edited by stephen_rettie at Aug 12, 2009,
pics?

edit: i like how "FrAGiLE" is capitalized
Last edited by emma9393 at Aug 12, 2009,

Join date: May 2009
10

IQ
ITs a Fender Re-issue Tele with Humbuckers!

Join date: Nov 2008
610

IQ
That thing should have stayed in America.
ITS A TELE!
the foam wrapping is see through

TS is such a tease.
Oh you!

ITs a Fender Re-issue Tele with Humbuckers!
Nuh-huh!
Okay guyz, here come the rest of the pics!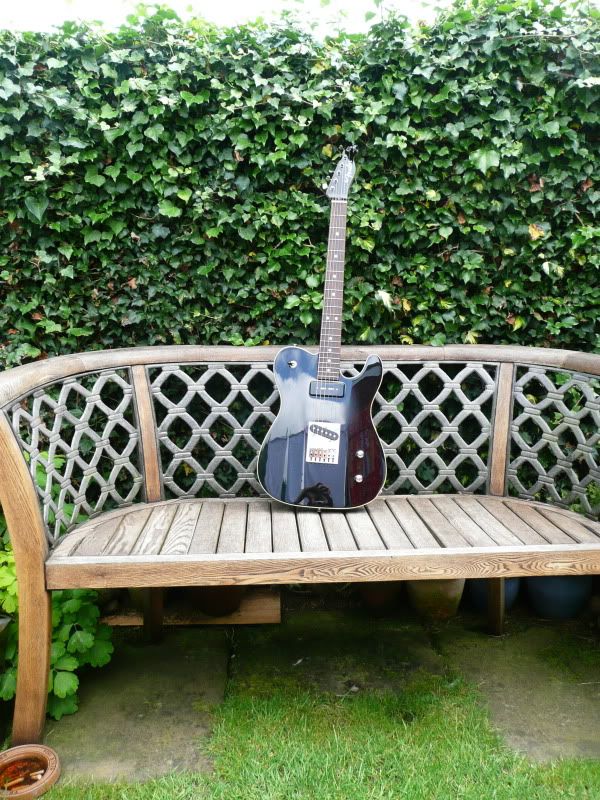 It's a Fender Aerodyne Telecaster! Pure sleek sex with strings.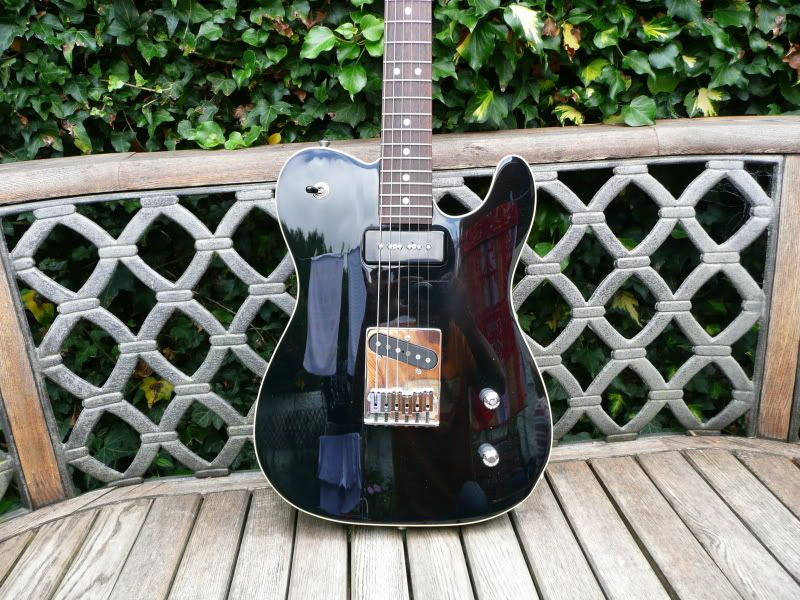 It's got a basswood CARVED body, maple neck, rosewood fingerboard, gloss black with cream binding and matching headstock! Mmmmm!
Also i'm wearing an orange t-shirt.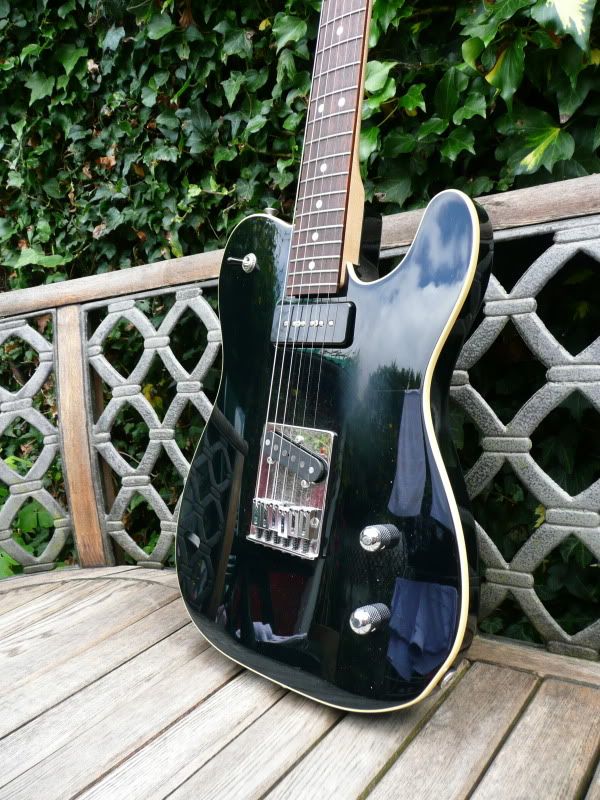 It's very very very light and easy to play, but a little bit of a challenge seeing at it's 25.5" with a 7.25 radius, but the neck is very comfortable.
Can't wait to plug it into my 'cube and give the P90 and bridge singlecoil a good sizzling.
I'm a bitch I know for leaving you waiting

Last edited by Chrisiphone at Aug 12, 2009,
Happy NGD. Hope you'll enjoy it as much as I do my aerodyne strat

EDIT: Just noticed they were made at the same factory too, I guarantee you'll enjoy it then

Last edited by anubiz03 at Aug 12, 2009,
That thing should have stayed in America.
NO YOU


Join date: Mar 2006
428

IQ
Beautiful.
It's very FrAGiLE

Beautiful.

It's very FrAGiLE
Of course it is!
I was stumped when it didn't arrived in a hardcase...or a gig bag!
It is flawless though, beautiful.
I don't really like Teles but, WOW ... just wow.
Beautiful guitar.

lol i can see you taking the pic in the reflection

Join date: Nov 2003
90

IQ
ha ha you know I was going to guess a tele just couldn't tell what model. Congrats on your new addition!

Join date: Feb 2009
40

IQ
Sweet, HNGD

pure class.


Fenders to me, just arent the same without a maple fretboard though.

Join date: Jun 2009
20

IQ
DAMN that aero tele is sick as **** in gloss black with the P90 in the neck. Goddamn, I want one!
Looks great, congrats.

HNGD!

Join date: Aug 2007
204

IQ
nice finish, see through foam
OMG, Im gonna have to steal that off you
Thanks guys

I'm astonished I have one too! They are really quite rare!
I'll have another NGD on friday sometime so be warned! (there is a story behind this, i'm not rich or spoilt!)
Awesome! Good job for not hesitating!

Thats hot, one of the few tele's i say that too no HSC tho?
That's just pure hawtness

Not usually keen on teles but.. that's stunning.
Congrats & Happy NGD!

Join date: Nov 2003
90

IQ
Awesomeness!! Congrats on your new addition!