Another NPD gone bad :(
Well I got home today really excited 'cos my EHX Octave Multiplexer had arrived

Then I saw the package, not in a box, in a thin jiffy bag and it rattled when I picked it up. But I thought it would be okay anyway, so I went up to my amp and plugged it straight in ready to go aaannd...
Nothing

Bypass signal works fine but soon as I press the switch nothing happens

I'll post up some pics in a moment so keep your eye's out, anyone got any ideas what I might be looking at here? I'm very, very annoyed now, sick of pedals arriving damaged

1. How much do you pay per pedal?
If the answer is
a) not a lot, then try to pay more, it'll be less damaged
b) enough, then try to ask for conditions and sound clips

2. To your question, loose contact in the circuit?

Join date: Feb 2008
194

IQ
r u trying to run it on battery. (idk that pedals powersource options)
This one I paid £35, dunno if thats a good price or not

Last one that happened wasn't really anyone's fault it just annoyed me. My Dano F'n'C arrived with a leaked battery and ended up rusting some parts but that still works fine.
I'm going to have a look at the connections soon as I go upstairs and try figure stuff out.
EDIT: Yeah I am, I'll try a new one as well.
Last edited by SimplyBen at Aug 13, 2009,
Right, I know it's a double post but I'm bumping for help.
I've just checked the battery and it's not that. As far as I can see there aren't any loose connections on the switch and everything else is soldered to the board. But number 1, I can't get the damn knobs off it so I can't check out the board. I have noticed though that there is only one wire coming from the output jack, does that sound right? Never really looked inside a pedal before

Could you take some photos of the insides? That would help...
Yeah sorry, I was just tucking into my tea.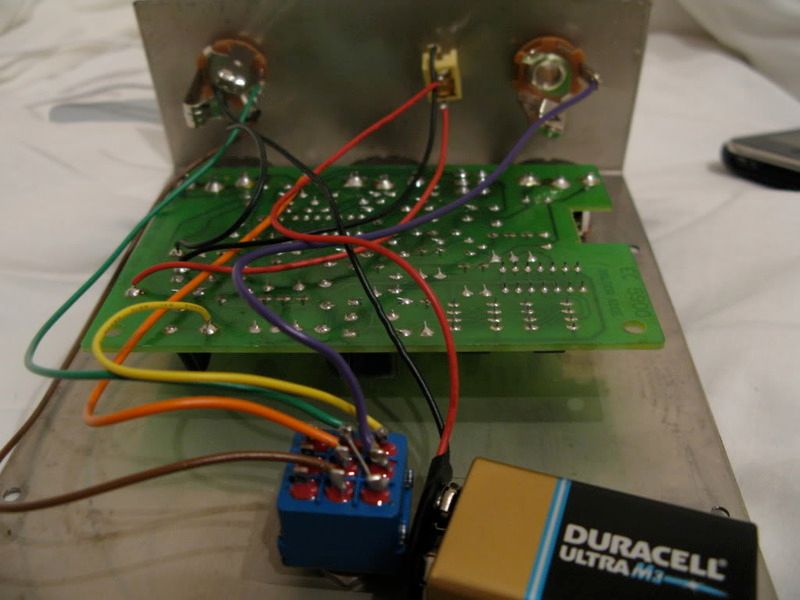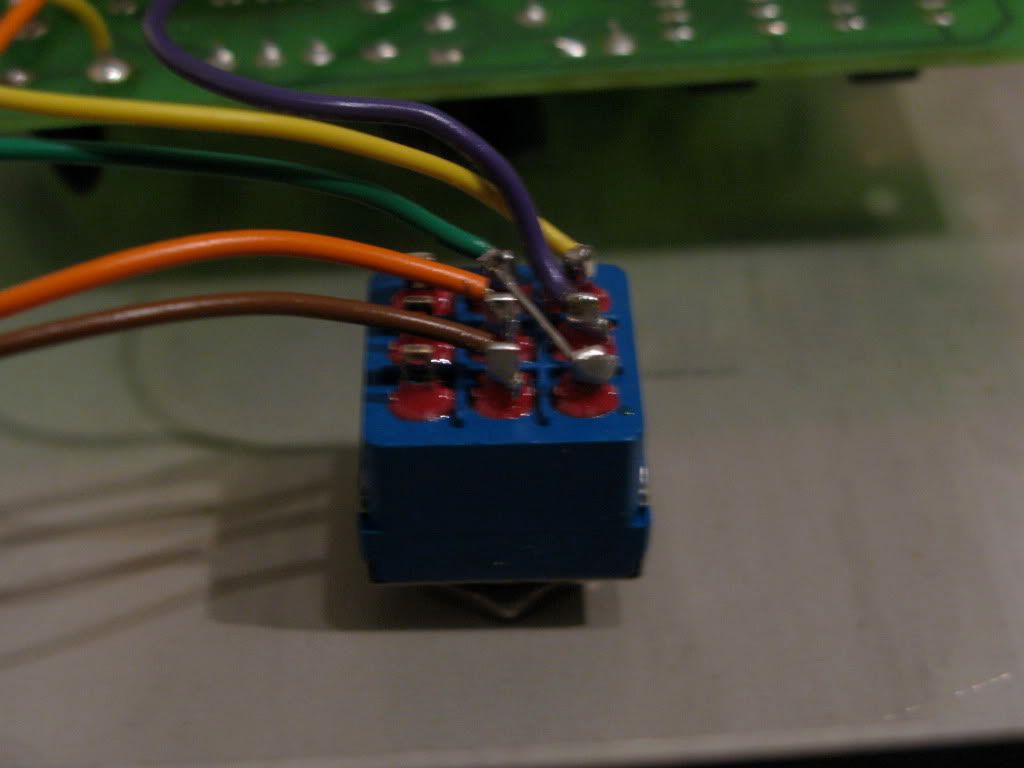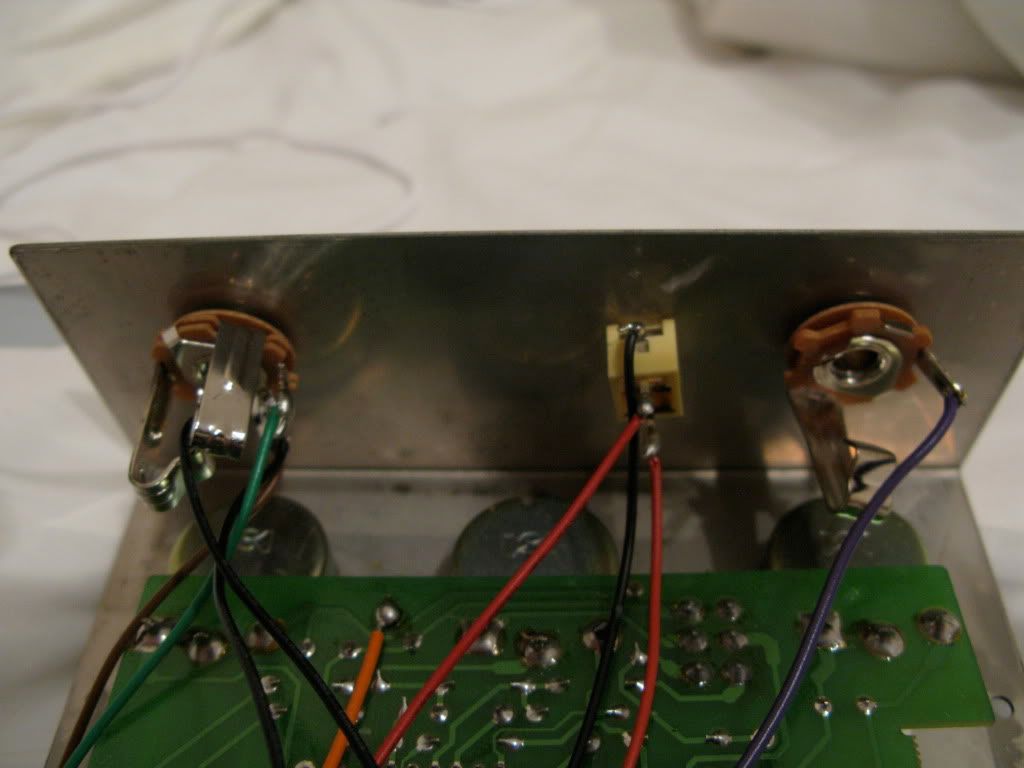 Hope they help, I can't get to the board itself because because I can't get the knobs off to get underneath

should be another wire coming from the output no doubt

god f*cking damn bad eBay sellers to an eternal pit of pain, fire and poking with a large amount of pointy objects

Does anyone know where the other wire should be going? from what I can tell it's a grounding wire but where do I ground it to?
When you picked it up you said it rattles. Located the source of the rattle?
The guy hadn't put the battery into the clip on the case so that was rattling about inside as well.

Join date: Oct 2007
320

IQ
If I remember right there should be another piece of metal coming off the jack. Looks like a broken jack to me...But I've been wrong before.