NGD(Sexy MIJ action) + Extras
Hello kiddies, its time for another installment of New Guitar/Gear Day brought to you by mexican_shred. My last one was over an Ibanez J-Custom, and today i think is one just as amazing.
Presenting
*drumroll*
A "mint" 2007 Ibanez PGM 301 !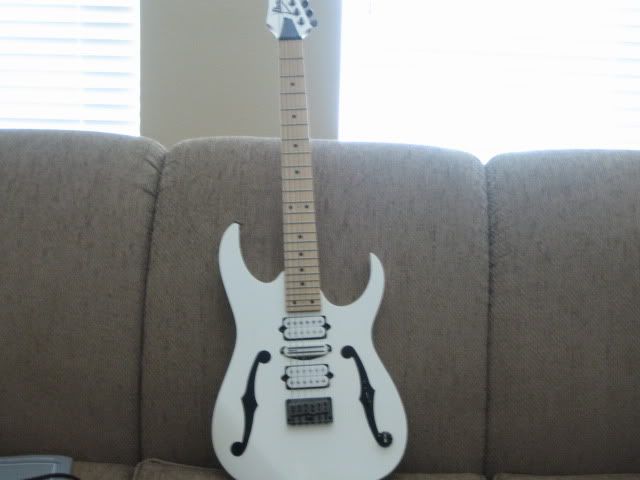 Snagged it off ebay while i still could. Came with "upgraded" pups to Air Norton, Fast Track and Tone Zone from Dimarzio. The thing plays incredible. As good as any of my other MIJ Ibanezes. The fun part here is the hardtail/fixed bridge, meaning tuning down action if I ever i so please. But that wasnt the only deal breaker here. A maple fretboard with a walnut neck with a sexy white color and cool/tacky F holes. I've been GASing for a PGM for about three years so its about time I got one. Sold some amps and guitars to be able to buy this sucker. A perfect Christmas in Summer. The only "problem" is the fast track in the middle. I'm a single coil person but hey its a simple fix and restring.
Now on to more sexy MIJ Ibanez pictures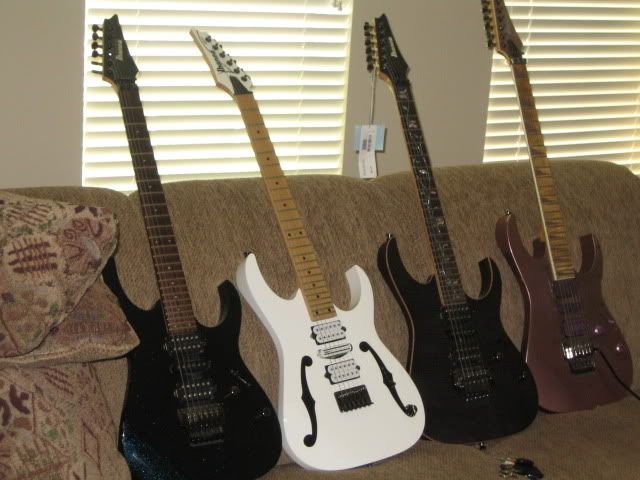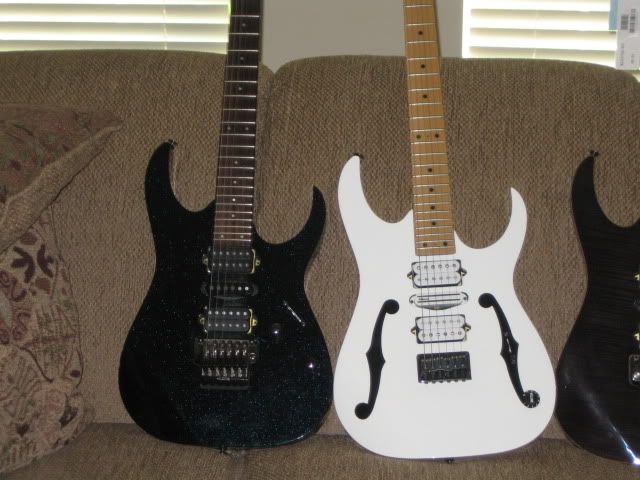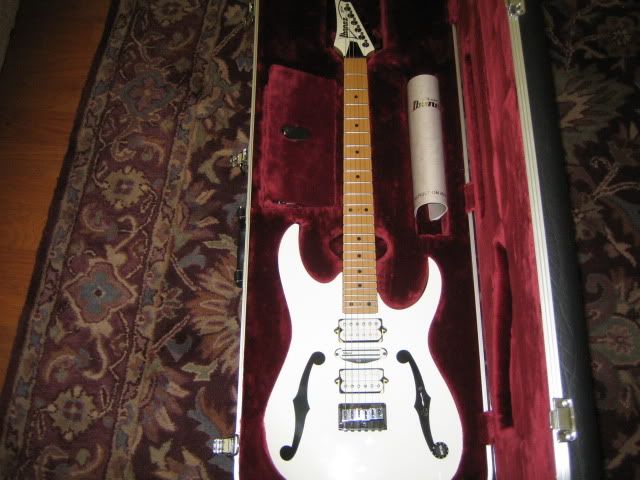 Now for round two: New Effects!
Introducing a Fulltone OCD, HomeBrew Electronics Detox EQ, and Ibanez AF-2 Airplane Flanger.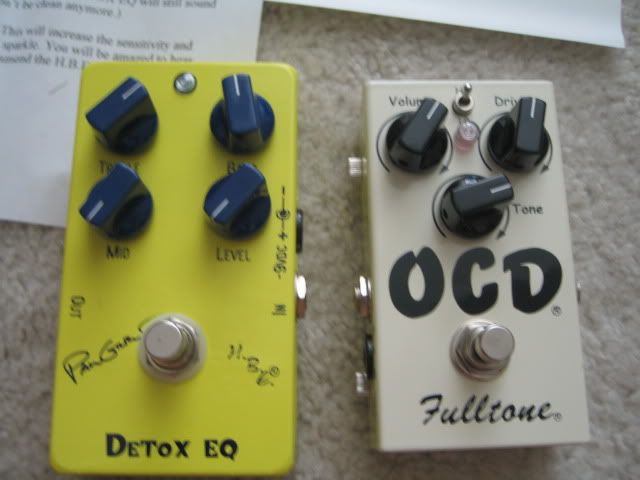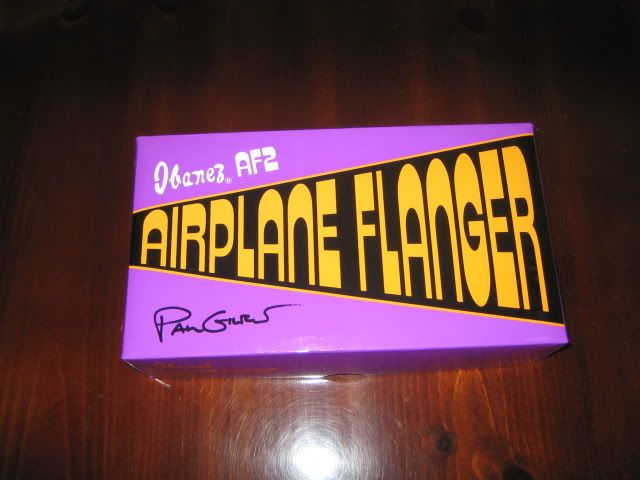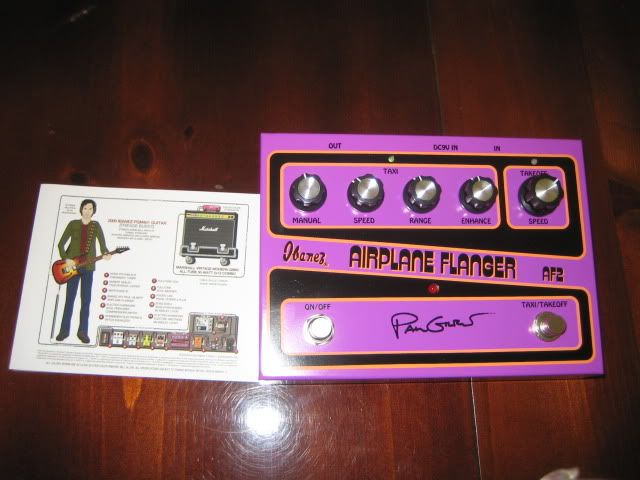 Bought them over the course of the last two months. All three very cool, useful and fun pedals. The AF-2 has to be one of the most fun flangers i've played in ages, and the Detox EQ is perfect as a standalone EQ for changing the voicing of your tone, as well as a "foot switchable clean" depending how you set it up. The OCD is an amazing OD pedal, as on my clean channel i can get a very nice uncolored crunch. Perfect for amps that have lots of mids and dont need any more tone coloring
honorable mentions that dont have pictures: Mesa 1x12 widebody cab and a Blackstar HT-5 Combo. Both very cool little toys