Naagd!
YES FINALLY, it's mine time to make a rule, true, all UG style NGD Thread (New Alvarez Acoustic Guitar day)!!!!!
A White-ish color case?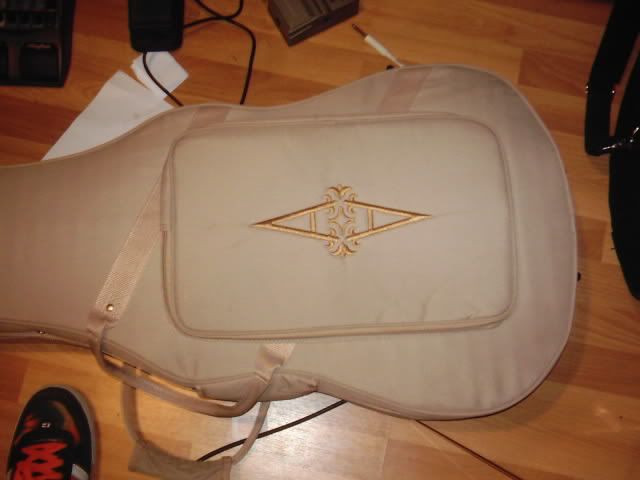 I think it might be an Alvarez...
And as you see, an Acoustic Guitar! All Solid Wood!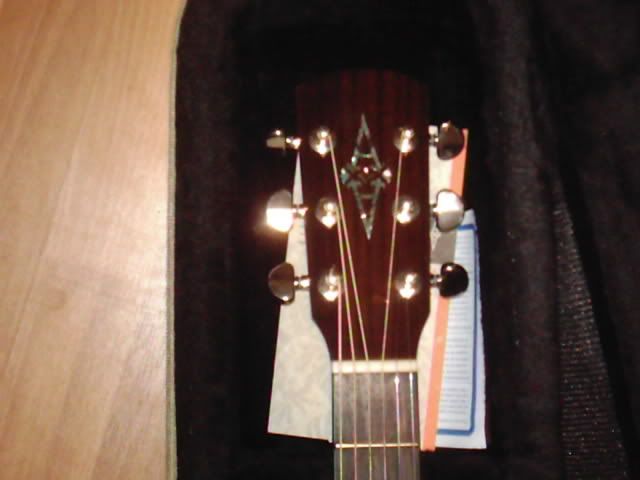 An Alvarez Headstock shot.
He hooked a mic up to the AUX in input in the electronics

More Pics!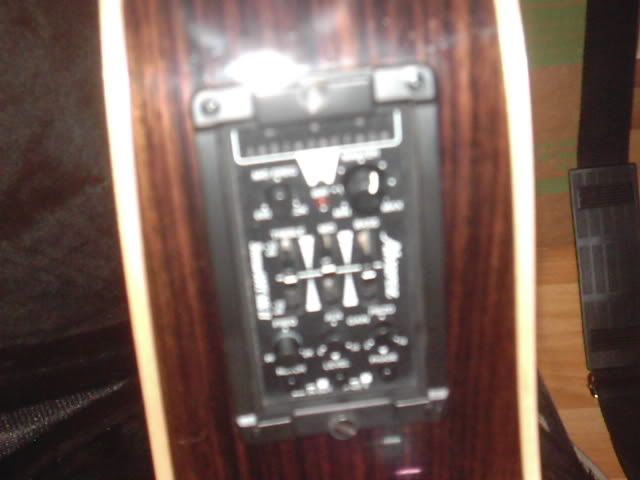 Electronics Shot.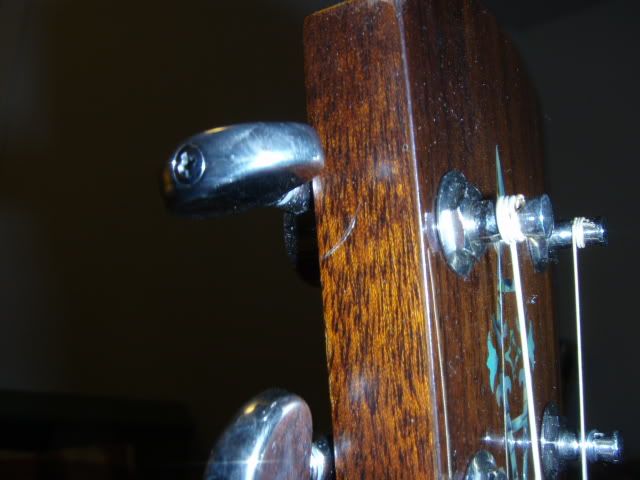 One of the Reasons I got it so cheap?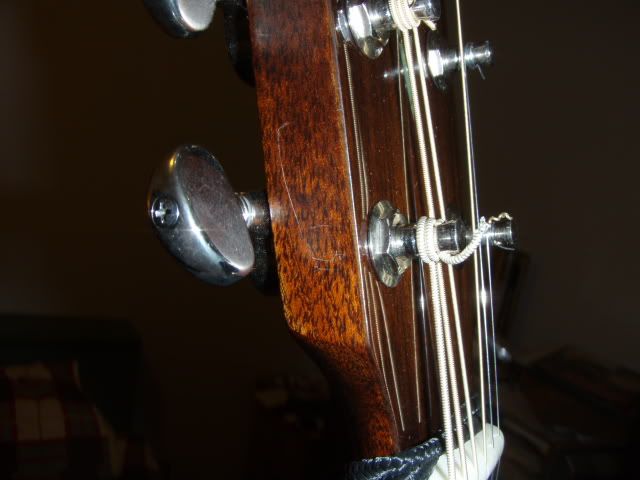 The Other Reason why it was so cheap?
and before any of you say anything about the quality of my pics, yes I realize i need a new camera, it just doesn't do this guitar justice.
Grats maaaan!

Looks awesome. What did you pay for it?

How's it sound?
I only paid $580 for this thing, found it used on Craigslist. It sounds great man, However, I think he was using Elixir's, so once I change over to Marquis or whatever (when I get around to it) I think It'll sound even better. This was an aaaaaaaaaamazing deal. I'm loving it.
lmao, you didn't even mention the model!

Congrats though.
Sounds like an awesome deal to me man. Alvarez makes great guitars.
oh yeah OOPS. It's an Alvarez MD90C haha. Thanks for pointing that out Cap.

Join date: Aug 2009
10

IQ
Congrats she's a beauty! Gotta' love that elegant look.


Join date: Jan 2008
110

IQ
That is, BY FAR, the nicest guitar case I have ever seen. I want it badly. The guitar isn't too shabby either!
It's actually a very good case. Lightweight and very protective. My friend's MD95 came with the same case. It has a sort of hard foam filling in between so it works well with a humidifier as well.
Yeah, I noticed that when I was trying out the guitar, that it's a case that you can carry around on your back, and is very strongly built. Plus, it's beautiful too. And I'm loving the sound so far, and it sounds great plugged in too (although I've only run it into my electric guitar amp), I love how the guy before me added an additional microphone to it. However, I almost fear that the neck might be bowing on me, so I might need to get that taken care of sooner or later.

Join date: Nov 2003
90

IQ
Awesomeness!! Congrats on your new addition!

Join date: Oct 2007
30

IQ
Camoon, give us a some pictures of the _whole_ guitar. Special inlay at the 12th fret?
I'd put up some more pics of it, but my camera suuuuuuuuuucks at guitar pictures; It's either not bright enough in the room at all, or the flash makes it whiter than it should be; Maybe If I can get outside I can get some better picks of it, or some during they day.

I think i need to get a new battery for it though, the tuner doesn't want to work right for me. I need to get myself a strap for this one (cause I think my lightning bolt strap goes better with my electric guitar, plus I don't want to keep swapping straps around), I'd like to find a see-through pickguard...and some new strings...sometime.
Congrats! That's a fantastic guitar!

And about the case... that is the case that comes with all Alvarez Masterworks guitars.

Join date: Apr 2006
130

IQ
really? Mine came with a black, alvarez hard case. but it was also 5 years ago now...
I like the case quite a bit, except now I've got to find a way to dehumidify it, i bought a hygrometer to throw in there, and its been reading in the 70s for % humidity...which isn't that great I think (is it?).
mmm. thats a pretty guitar. Grats on that find.