FS [US]: Neck, Lic. FR, Tuners, more
Up for sale I have a BC Rich Mockingbird neck from a Bronze series with Sperzel Locking Tuners installed. The neck is in great shape, a bit of wear on the 2nd and 4th frets (the frets themselves, not the fretwire), nothing major. 24 frets, includes the neck plate and screws. Asking for $155 shipped.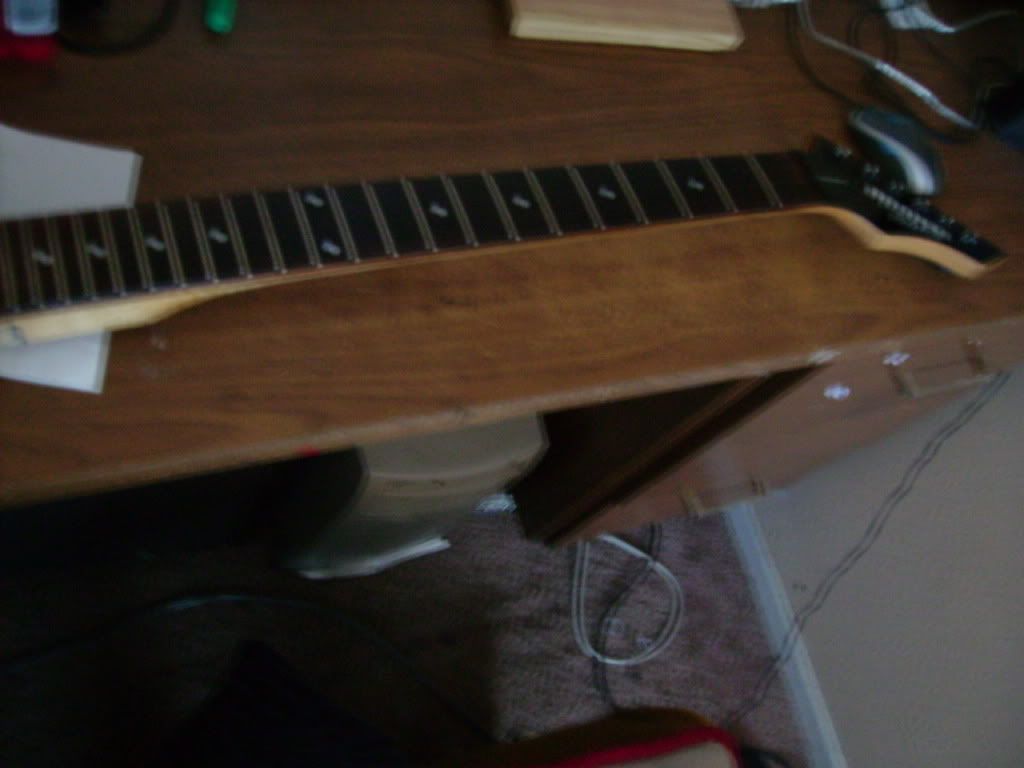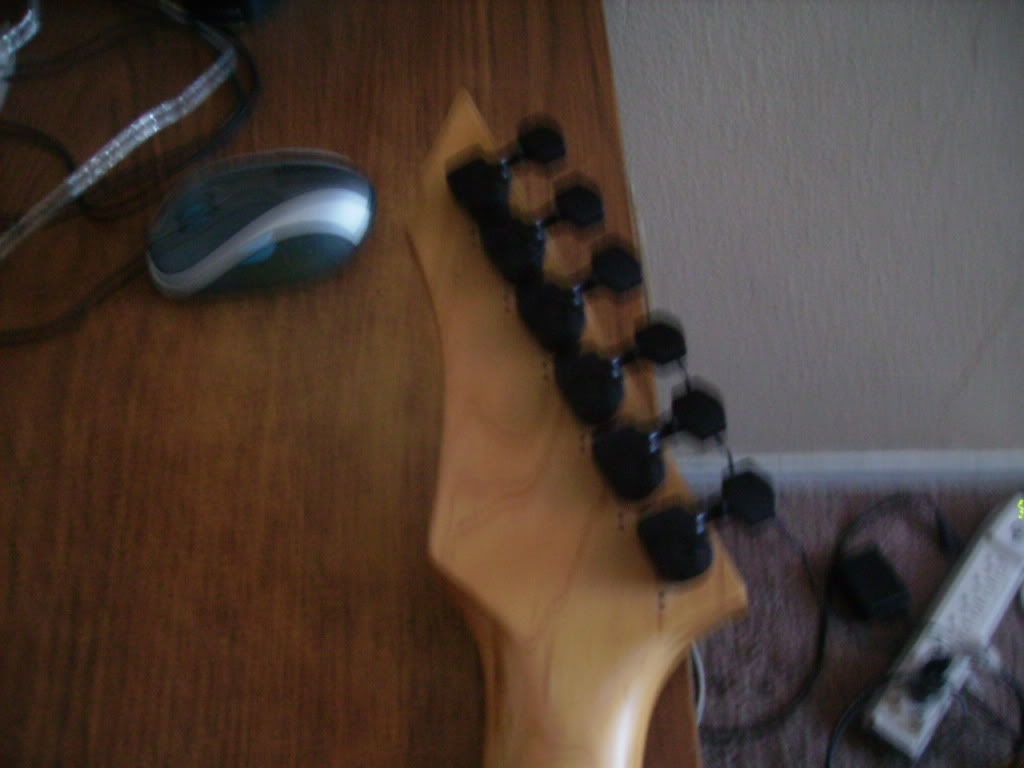 Also up for sale is a JT-580 Low Profile Jackson Floyd. In excellent condition, holds tune extremely well. It is in black finish. It does have a bit of wear on the corners of the locking blocks and the fine tuners where the finish is a bit worn, but this is just cosmetic. I do not have the original whammy bar, but will include a chrome one with the purchase that I bought less than 3 months ago and works flawlessly. Also includes three springs, claw, the insert studs, and the locking nut. Asking for $65 shipped.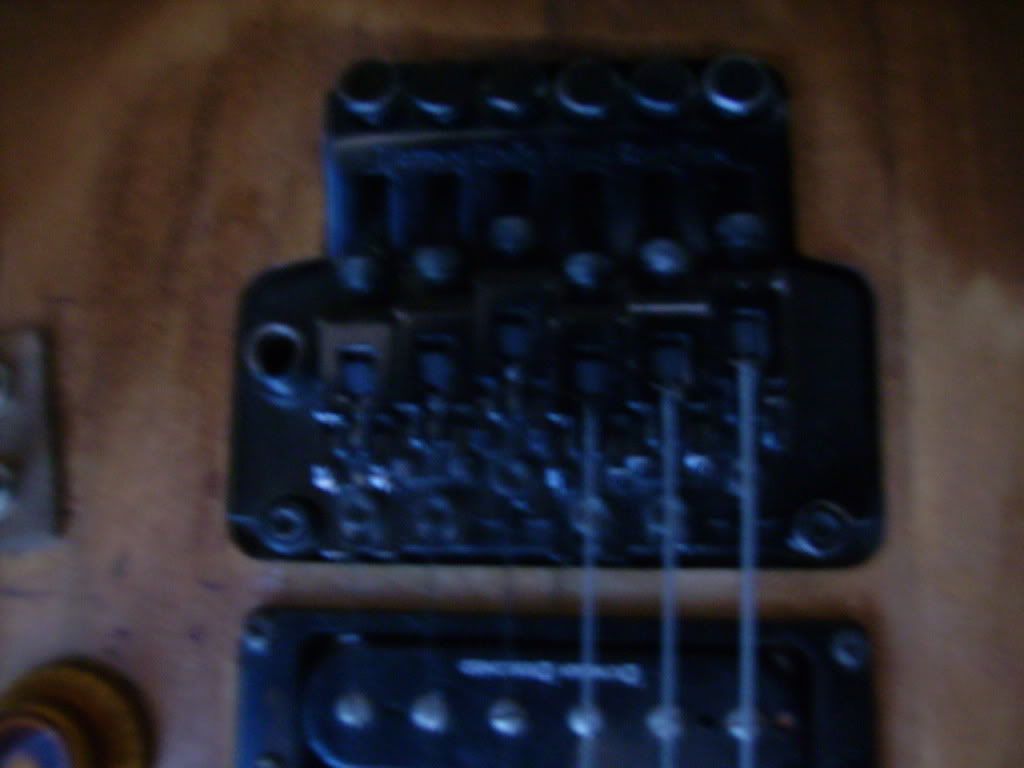 Also have a set of reverse tuners in chrome finish from a Jackson guitar. Branded with the Jackson logo on the back of the tuners. In great condition, save for the high E tuning peg which shows a little bit of wear on it. Will include the nuts and washers if you need them. Asking for: $15 shipped.
Next we have a set of Seymour Duncan Designed pickups, both neck and bridge set, HB-103 model. Each for $30 shipped, set for $50 shipped.
Chrome finished Ibanez RG pickguard, routed for HSH. Came from a 550, I believe, not sure. There is some wear just underneath the single coil route where the black finish underneath shows. Not sure what to ask for it, so throw out an offer or trade.
Pics available upon request; my phone camera takes better pictures that what I used but its missing its battery so I'll get newer ones posted once I sort that out and find a replacement. I accept paypal only at this time.
Prices are negotiable, no trades (except for the pickguard). All items located in Los Angeles CA.
BUMP for new items and more pictures!
Alrighty, so with a new M1 license and current insurance payment pending, I gotta sell some more stuff:
First off, here are a few more pictures of the gear mentioned before:
Floyd Rose:
Neck (Willing to sell the Sperzel locking tuners separately):
Jackson Reverse Tuners: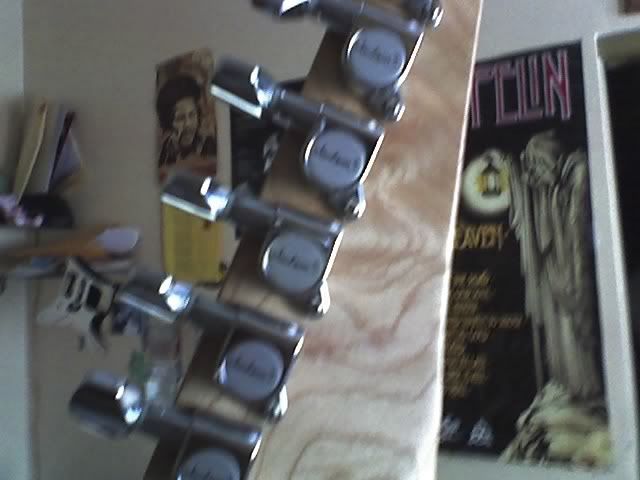 note: Neck is not for sale. Maybe if things hit the fan

Now, I also got a few pedals up for grabs now:
Dunlop Cry baby classic, BOSS GE-7, DS-1, ARTEC Noise Gate, and an Ibanez Tubescreamer that was modified by ECistheBest (Great UG'er on these forums and pedal modding aficionado) with more of a mid-boost fitted with 1N914 diodes.
I have the original box for the Wah and the Noise gate.
Prices: (all with shipping)
Wah - $75
DS-1: $25
GE-7: $55 - Older model, has a few scuffs and missing a few sliders but works flawlessly.
Noise Gate: $40
Review on HC
TS9: $90
If you buy a few pedals, I''ll throw in patch cables. I do have a BOSS 9v adapter I can throw in for a few more bucks if you buy the eg-7, ds-1 or ts9; works with all of them. I have a second, generic adapter that works as well.
Buy all of them and I'll throw in the patch cables, and a 1-spot with a daisy chain to power all of them.
Both sets of tuners, and the Floyd are gone.
Pedals are still up for grabs.
Wah is now at $65
TS9 now at $85
Hmm, I now have a chance to study abroad this summer in Ireland, so I need cash!
As to not make a new thread, I'll give this a bump!

Pedals are still available, prices are the same.
The Floyd was actually sent back from my old band member, so I have it again.
Great Jackson Floyd!
Price of neck now $140

I can get pictures to you starting Thursday afternoon.