Keyboard\Texting Cell Phones
You know those cellphone that have the little keyboard that slides out? Are they any good, like is it easy to text on those little keys, or does it break easy?

Join date: Jun 2008
10

IQ
They're better than blowjobs.

No, but really, they're great.

Join date: Nov 2004
10

IQ
i have one of those samsung alias phones that flip 2 ways, very small keys but I've never had any trouble.
I have an lg xenon, its great, the keyboard works really well
i have a samsung rant....sturdy as hell...dropped in down steps, on concrete, whatever it took it all like a man haha and the keys are great on this phone--big and spaced, not all cramped like blackberrys or the Alias the guy above me has

Join date: Aug 2008
25

IQ
lg env2 and i love it.. but i threw it once and now the ok button doesnt work :/

Join date: Jul 2007
20

IQ
I've got an lg dare. Flip it sideways and a keyboard pops up. It's a touch screen, so the keyboard is annoying as heck so I use word instead.
I've got Alias2 (double flip, bigger keys than the original Alias). Sturdy, and the best phone I've ever had.
Last edited by sadSTATUE at Aug 18, 2009,
On my HTC Magic, rather than flipping out, it's on screen.
Holy crap I blow with it. Thankfully, I can just change it to the standard phone style keyboard which is so much nicer.

Join date: Jul 2007
40

IQ
I have an LG Lotus, which has a keyboard, but it doesn't pull out since it's a flip-phone.
Samsung Instict hate touch screen keys ****ing sucks bad. Easy to trip over letters.
Seeing as how we are on the subjects of phones...

I'm thinking about getting a Nokia E70. Anyone have any experience with the phone?

Join date: Sep 2008
10

IQ
ive got the env touch and no problems so far

Join date: Jun 2008
40

IQ
I got the Samsung Propel. Nothing too fancy. But this keyboard thing (i was completely oblivious to this wonderful invention) is great. I text a lot faster with it, leaving me with more time to manipulate elsewhere.

Join date: Jun 2008
10

IQ
So, enV Touch or enV 3? I need a new phone.

Join date: Feb 2007
20

IQ
okay man i got the env touch.
its a good phone. only problem is that sometimes, i guess the hardware can't keep up with the software, and it gets a little slow. it's hard to edit pictures and stuff sometimes. Also i don't really like the touch screen that much, but i guess my fingers are a little big.
after using the env touch, i almost wanted the env 3, because you can text while driving with it, using t9. it's impossible using the touch screen to text while driving. but that's just me.
the camera works pretty well, but it can give blurry pictures sometimes.
i've had it for a couple weeks now.
whatever you choose, i hope you enjoy your new phone.


Join date: Jul 2009
10

IQ
DO NOT get the LG webslider.

Just dont.

Join date: Sep 2005
250

IQ
Yeah I had an lg env for about a year but then got another phone for free. I think it's called the samsung trance. It SUCKS for texting, the controls on the phone are terrible because it's touchscreen. I think I'm going to go back to my env soon.

oh and by the way, env has a full keyboard, while the trance doesn't. full keyboard, in my experience, is much better.

Join date: Mar 2006
40

IQ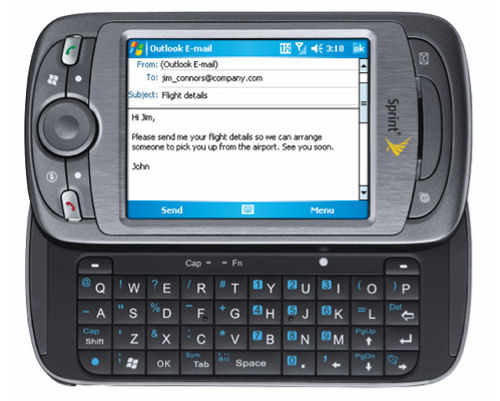 HTC Mogul. HUGE ass keys, plus I can make it sound like a lightsaber opening and closing when I slide it.


Join date: Aug 2008
10

IQ
ive got the env touch and no problems so far
Me as well
enV touch
for sure
its badass
keyboard on the outside screen and inside
Samsung Messager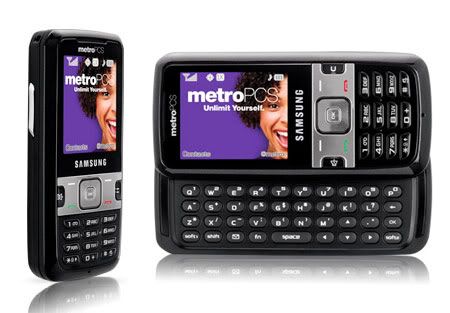 pretty much pre-rant, slides opposite way of most phones but STURDY AS HELL. taken such a beating and it still works fine
My EnV lasted me about two years before keys started getting sticky. The front screen is cracked, but that was my own stupidity that caused that, and the inside screen works still.
Edit:
ive got the env touch and no problems so far
The EnV Touch is sex. My friend's got it and it's ****ing sweet.
Last edited by Alex Vik at Aug 18, 2009,

Join date: Jan 2006
160

IQ
I have an LG Rant and it's the shizz. Waaaay better than the Rumors that everyone got. I've only had it for about 5 months, so I haven't had any problems, but I like it.