UK: 2 Wireless Routers FS/FT
Hi folks, up for sale/trade are 2 wireless routers which have became surplus to requirements! Recently upgraded to a 50meg router, so these are up for grabs!
First up is a brand new unused Netgear WGR614 (sadly, its not boxed - the box got mauled somehow but the routers fine). Comes with the router, 2 clip-on stands, power adaptor, and some documents (quite useless but you can have em).
Basic little router, simple enough.
Looking for £40 ono posted.
Second, is a used-but-not-abused Belkin G+ Wireless - this was my old router, then I bought the Netgear - and was given a better one on the same day - Doh! Great bit of gear, a fast little machine with a good signal strength. I think this is the mid-high model. Great condition, basically like its unused!
Comes with power adaptor - and If I can find it, the driver disk (if I can't I'll download the drivers and burn them to a disk and send that with it).
Looking for £35 ono posted.
Both routers have 4 wired connections too, so if you're running a little network of things to your internet connection these are the business!
If you guys have any questions, feel free to ask.
Regarding trades, just throw some ideas out there, I've no idea what I'm after but something might take my fancy!
Right! Time for pictures =]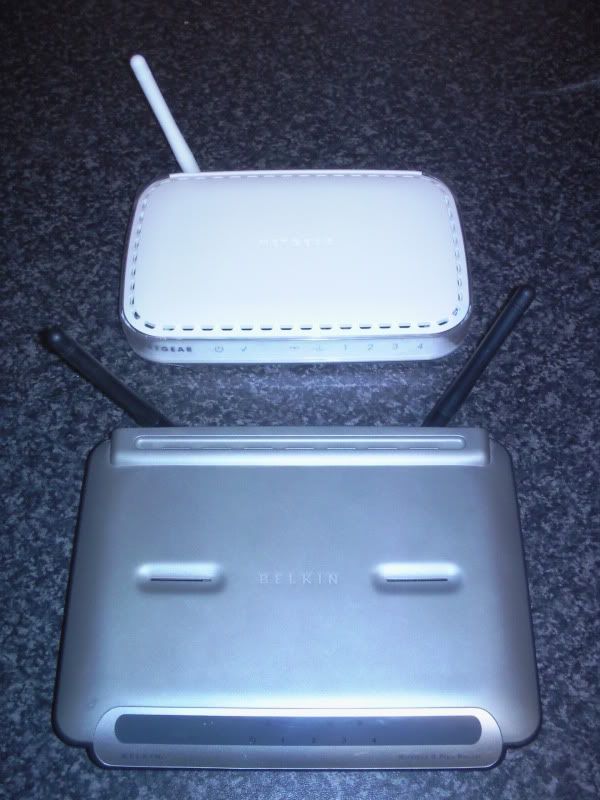 Both Routers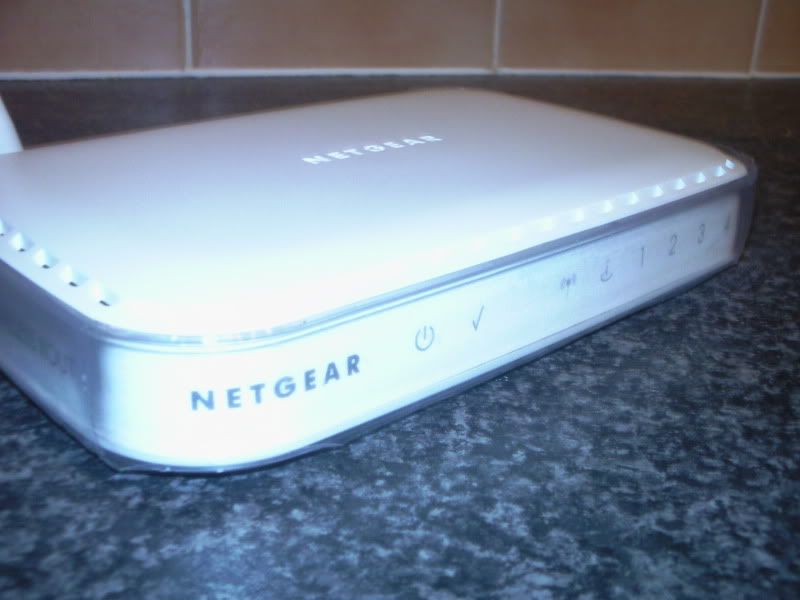 Brand New Netgear
Back shot of the new router
Front of the Belkin
Back of the Belkin
Price drop, looking for roughly £25 each for both...

Any interest?
Bumpy =]