NGD! Seagull S6+CW

Join date: Jul 2006
40

IQ
Just got this from a guy off craigslist.
Paid $250 with the case.
It's got a Fishman Prefix Plus in it which is better than the Godin preamp that comes with the regular model. The guy installed it, cause it was previously just an acoustic.
Check out the pics

Full guitar shot: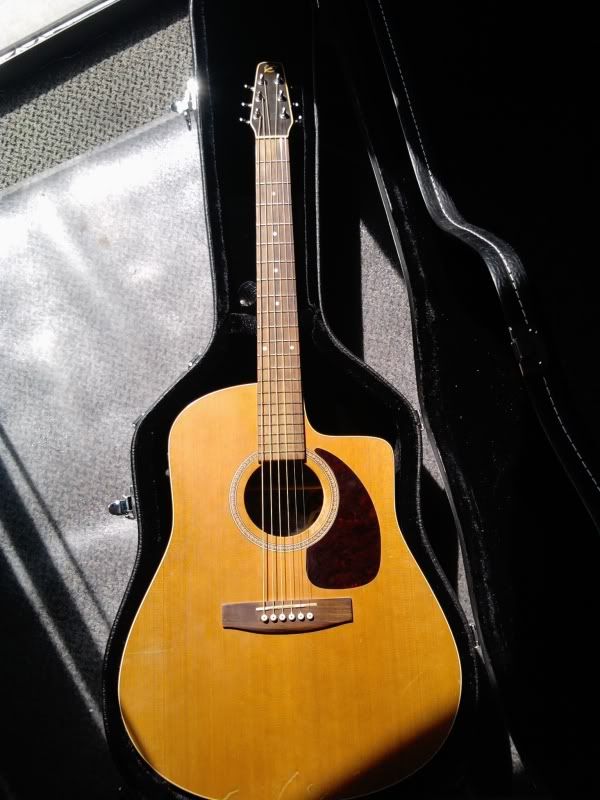 Headstock: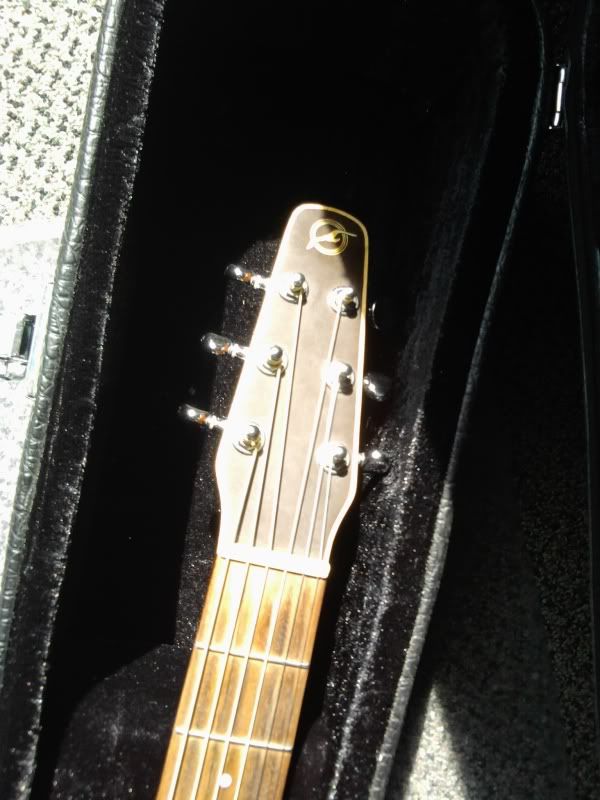 Scratches and wear (guy didn't take very good care of it.):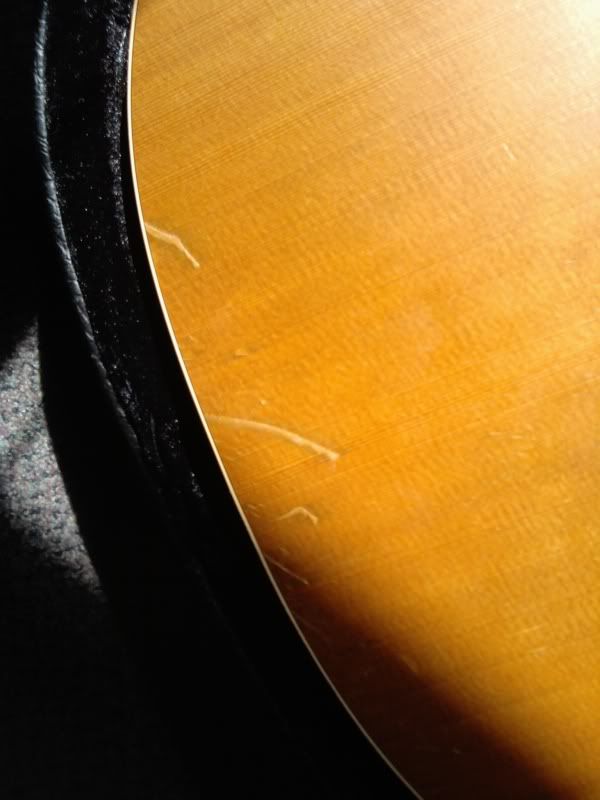 Plays and sounds great! A couple things could be better, but nothing a setup can't fix. I got an awesome deal on it.

Join date: Aug 2007
40

IQ
Nice seagull! HNGD! When I went to go try out my Alvarez, the guy I bought it from had me try out his seagull too (just to show what kind of guitar he liked; he was selling the alvarez cause of the "narrower neck"), and it played very nice; I think it was a similar model to yours, except it didn't have a cutaway on it. Very nice guitar though!

Join date: Aug 2009
10

IQ
Happy NGD! Seagull's are sweet.

Join date: Aug 2007
40

IQ
VERY nice! i love the color of that top. almost looks aged

Join date: Nov 2003
90

IQ
I've heard a lot of great things about these guitars. Congrats on your new addition!

Join date: Jul 2006
40

IQ
Beautiful... cedar does scratch easily (my Entourage has a few scratches now where your cutaway is, from windmills gone horribly wrong), but I hate guitars looking too new anyway.

Congrats, HNGD!
Thanks all! And yeah, my other acoustic is a Takamine EAN40C and the top scratches and marks like nobody's business. Doesn't bother me, though.

Join date: Oct 2007
30

IQ
I'm envious of you, I can never find good deals on used gear...