UGD!!!! Gibson Flying V Content
Upgraded Guitar Day! 2003 Gibson Flying V with Ebony fretboard/Moon Inlay
(To see the interesting story behind the aquisition of the guitar, check out the original thread
https://www.ultimate-guitar.com/forum/showthread.php?t=1048616
)
Right, ever since I aquired the guitar I've wanted to swap out a few things about it. I'm still not done but this will hold me over for awhile. I first 'opened up' the guitar about a month ago because of a mystery grounding issue, which turned out to be the capacitor on the tone pot touching the pot itself where it shouldn't have been. While I had the guitar apart I just so happened to sell my '84 Camaro project car for a good sum of cash and had some left over. Guitar store, here I come!
Purchased a Seymour Duncan '59 for the neck position from Guitar Center. They were sold out of Black coils so I got a Zebra (looks good actually). Along with the new pickup I got pickup covers and Dunlop Straploks. Then from WDMusic I purchased the sick looking black pickguard. Why Gibson doesn't put black guards on Flying V's is beyond me, they look so damn good with them.
The pickup covers didn't fit at all (don't buy them, complete waste of cash) and the Straplok's didn't fit. The original Gibson screws holding the strap buttons in were massive compared to the Dunlop screws, they would literally fall into the hole. In order to make them fit I would have to fill the hole, redrill then install. I never had problems with the Flying V coming off the strap so I returned them along with the Pickup Covers. Enough with the talk, let's see some pictures!
The guitar before I started. I installed the Zebra coil pickup already in this pic. Notice the random record player and the McDonalds table display...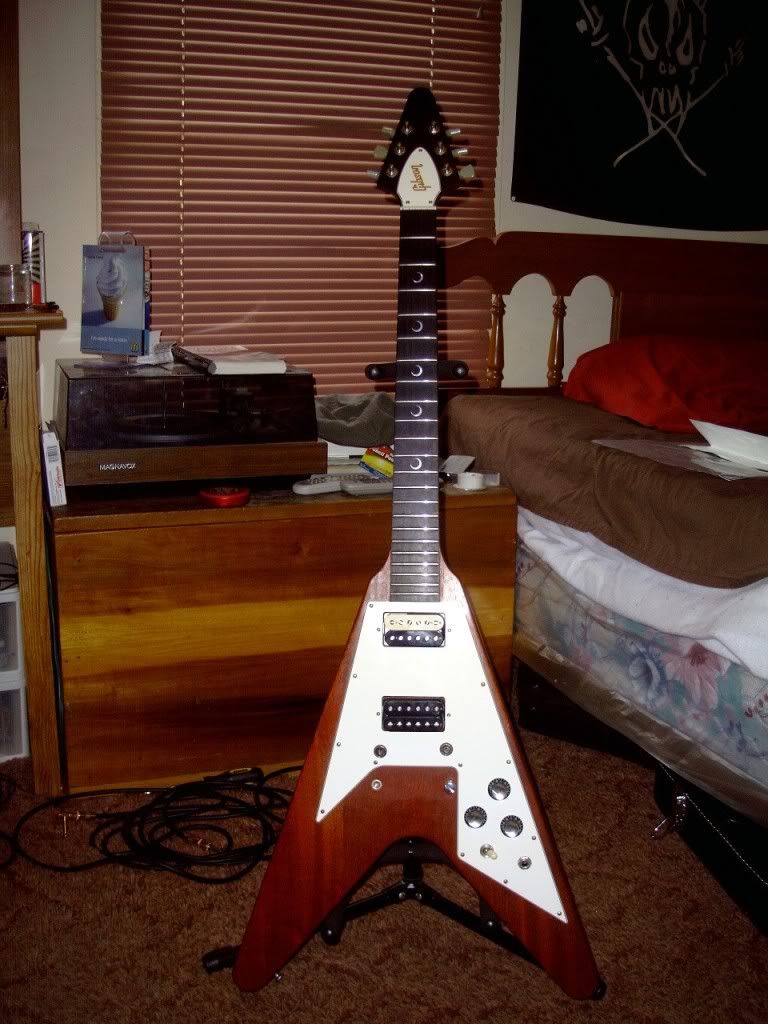 Family shot with the Kimaxe haha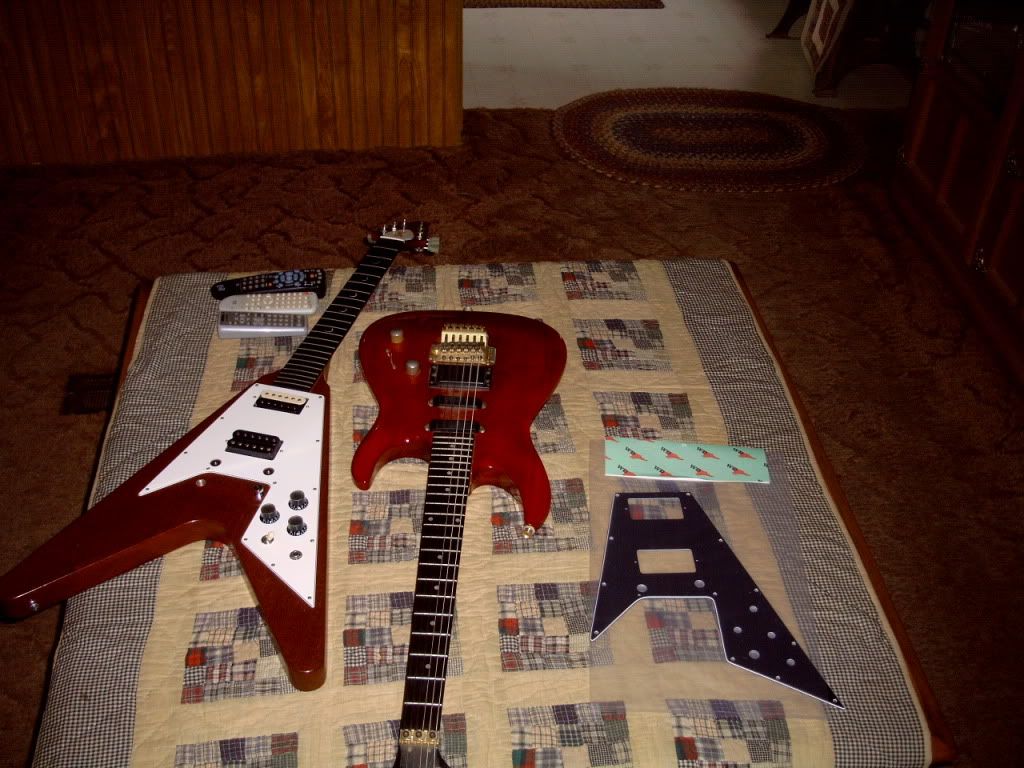 The pickguard still in the wrapper. I had to cut the foil from the control holes and bridge holes.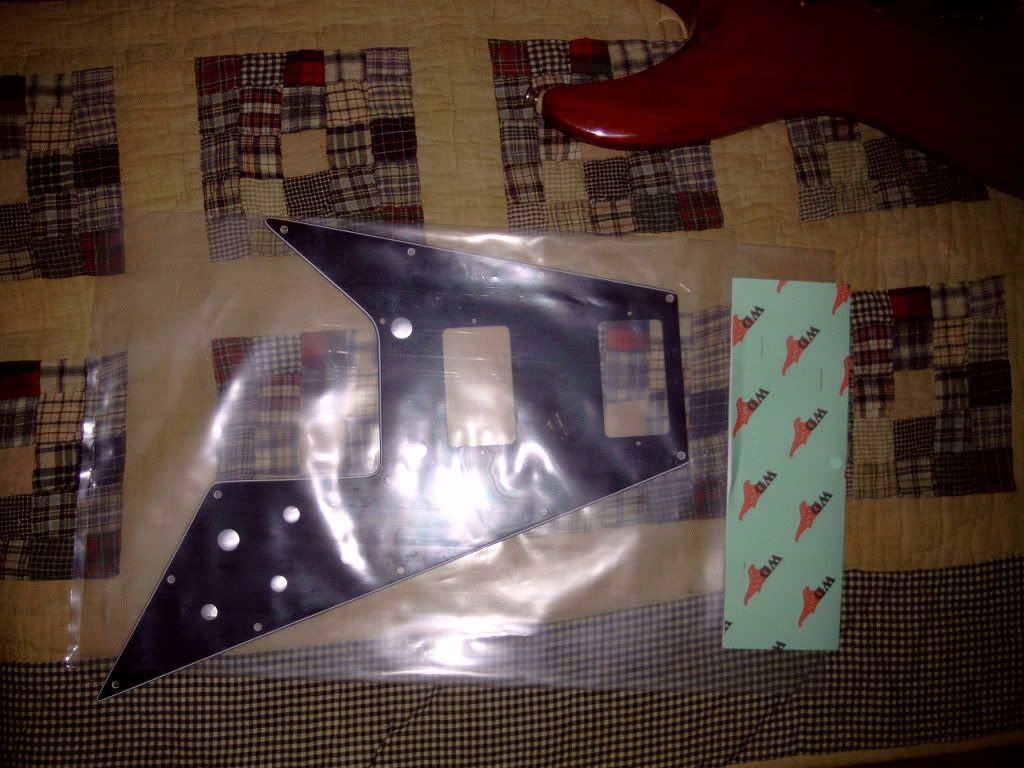 Mockup picture of the new guard. Tip: Ice Breaker tins make great screw holders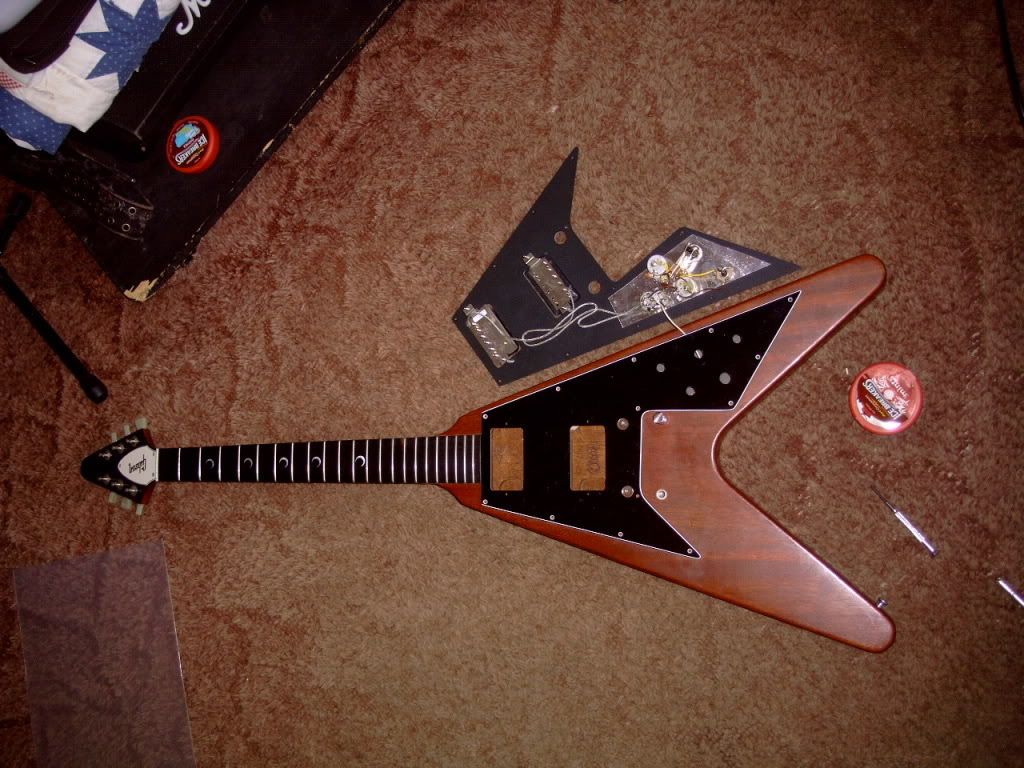 Guts exposed. My oldschool Marshall head in the background.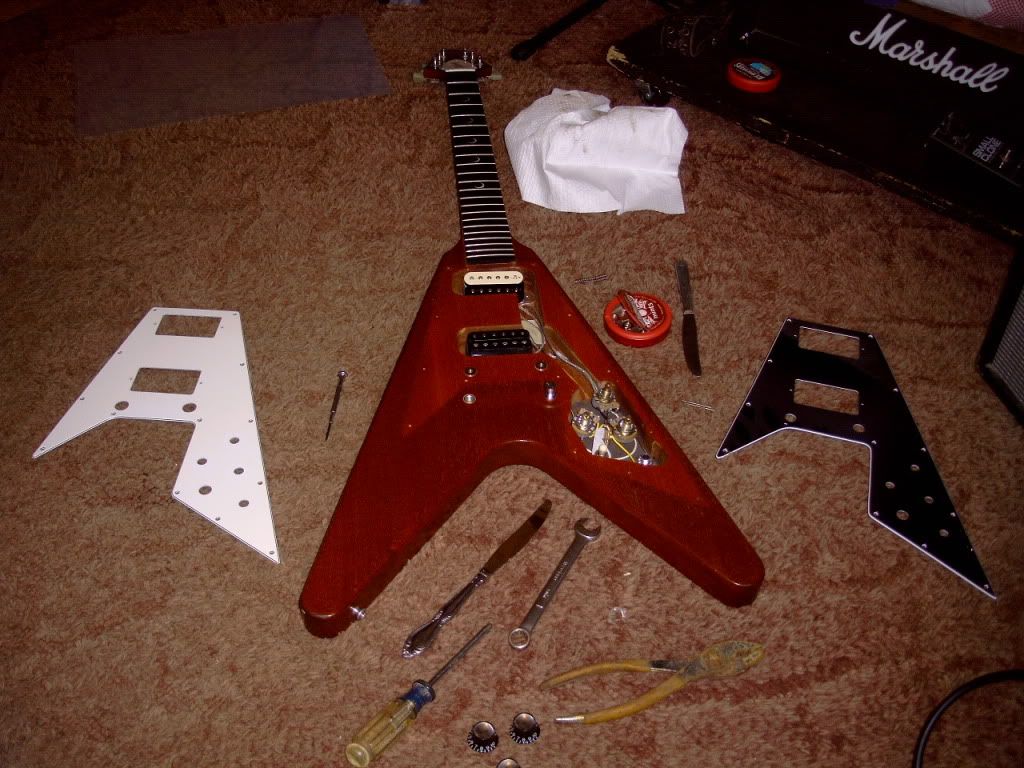 Guard installed, still missing bridge/tailpiece. That's a Gibson archtop in the background that needs work, future project

Shame the Straplok's and the pickup covers wouldn't fit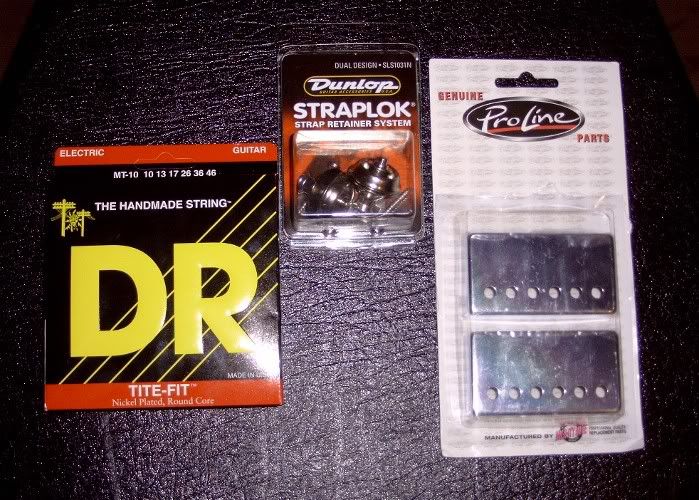 Everything put back together! Looks sexy!