Unexpected NGD! GAS has been cured!
New Gear Day!
Today, I went and visited Denmark Street. My sole intention was to just have a look around, as everyone says it's a must visit.
I also, in the back of mind, wanted a Big Muff W/ Tone Wicker, so if I saw one, I'd buy it.
Instead, I walked away with a Fuzz Face, and this very nice instrument;
[Notice: Date on images is wrong, as you'd probably guess]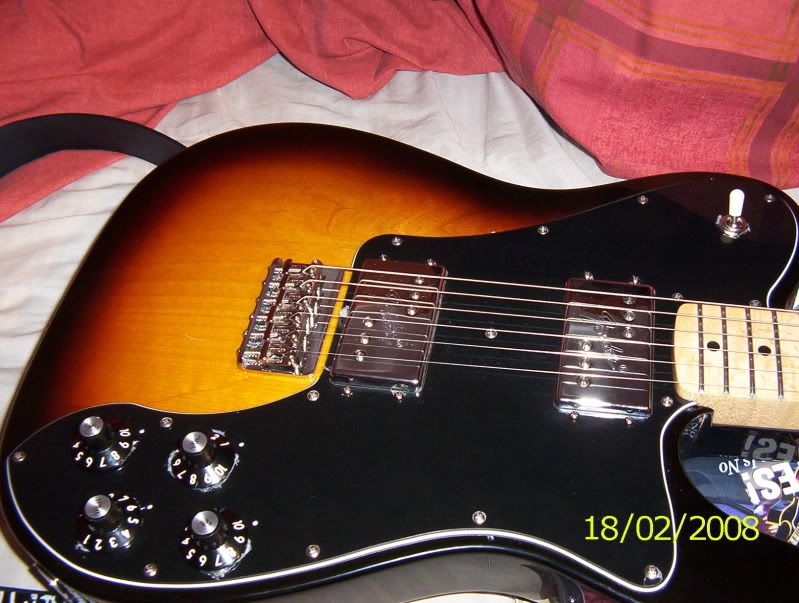 Needless to say, I'm chuffed to bits. My GAS has been cured.
All hardware has Fender labelling [whereas my Strat doesn't]. I must say, this is a quality instrument, and sounds fantastic.
Oh, the Fuzz Face is great too!