(Late) NGD

Join date: Jun 2008
30

IQ
2 days ago, I went to GC in hopes of finding a good V- or star-shaped guitar. I got there, and any plans like that went out the window. There was a BC Rich V that was out of my range, and the United Abominations VMNTX, which I didn't want. I wanted to try just the plain VMNTX, because I'd rather not blatantly show off that I have a sig. guitar.
Disappointed, thinking I would be going home without a guitar, I happened to come upon a guitar that I had wanted before, but couldn't afford. I thought, "what the hell, I'll try it." And it was AMAZING. The neck was great, pinch harmonics screamed out with ease (not that they're THAT important), the pickups were great, and I knew I had to have it.
What guitar was this, you ask? I'll give you a hint: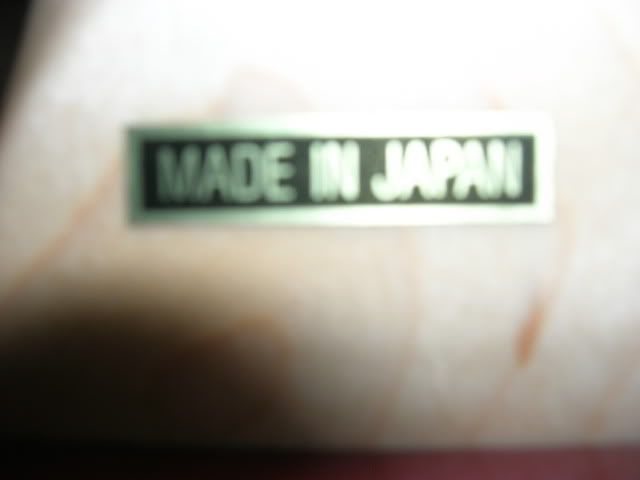 Made in Japan, with a maple neck, what could it be?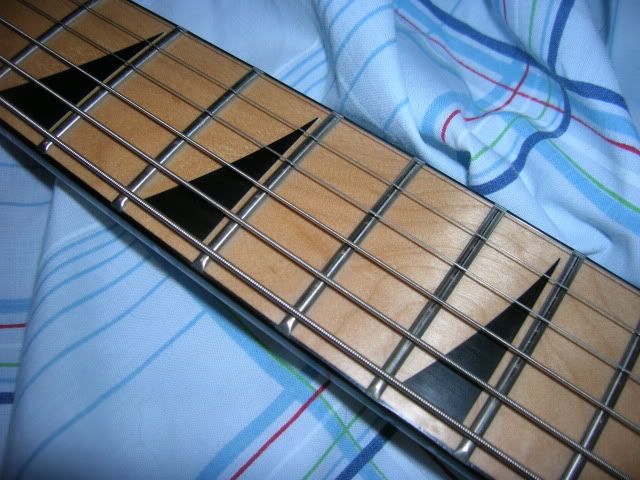 A maple neck with sharktooth inlays?
That's right, it's a Jackson DK2M!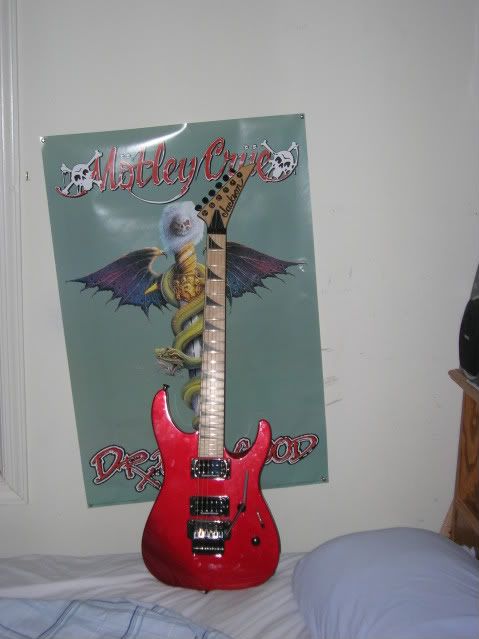 It's got a Seymour Duncan TB-4 in the bridge and a '59 in the neck: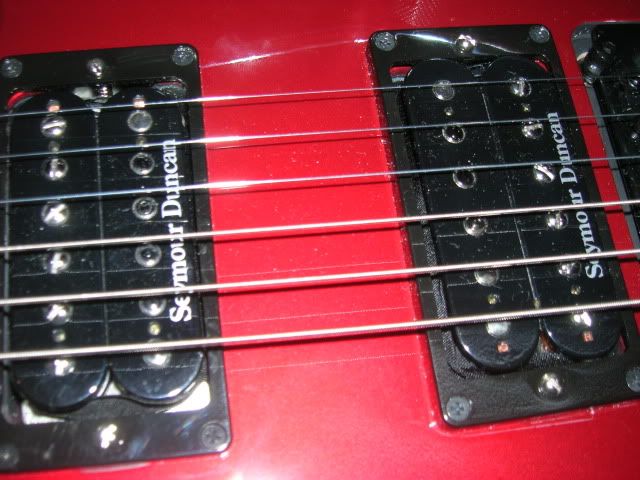 The LFR is actually very good, and was surprisingly easy to balance considering I switched to a set of EB Skinny Top Heavy Bottoms: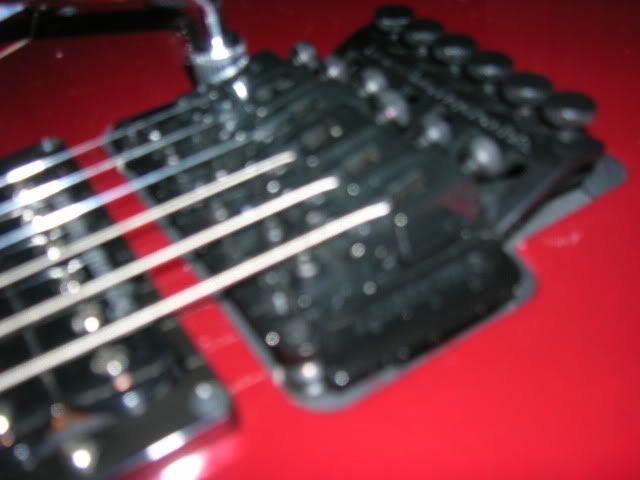 Close-up of body: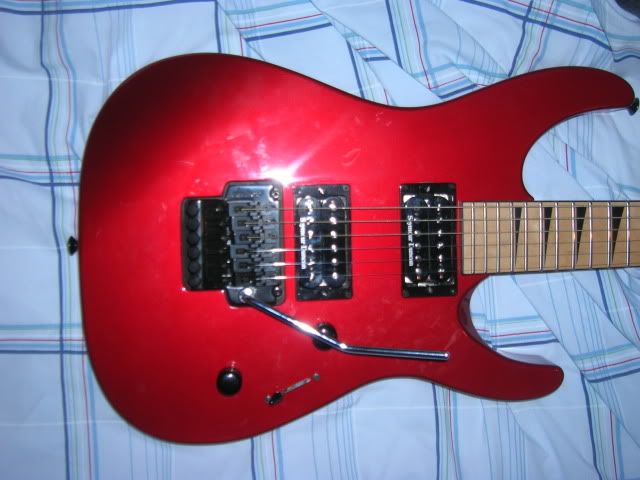 Close-up of headstock: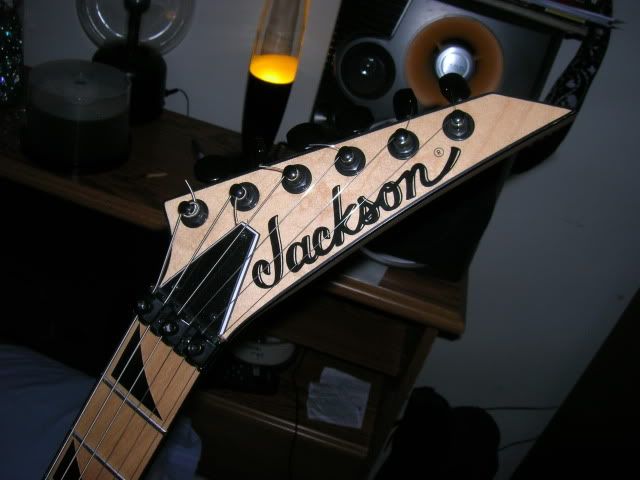 Yes, a brand new Jackson with a FR, Duncan pickups, amazing neck, and how much did it cost?
299.99!!

I believe this was last year's model, and it was also on sale for the anniversary event. The normal price starts at 699.99, so this was an amazing deal.
I'll have clips up tomorrow, it's thundering here so I can't now.

Join date: Nov 2007
26

IQ

Join date: Sep 2008
80

IQ

Join date: Jul 2008
20

IQ
i envy you good sir!
haha HNGD!!

Join date: Jun 2007
234

IQ

Bargain!!

Join date: Jun 2009
20

IQ
Super awesome!!!

thats probably gonna be my next guitar, HNGD friend

Join date: Dec 2006
30

IQ
wow! good deal!

HNGD!
As much as I want to love Dinkies, I just can't play the wiiiiide neck

Thats so cheap for a hot guitar GZ man HNGD
Nice! Although i've never see someone who has gotten it as cheap as mine. I got it for $260 new.

Holy crap you lucked out big time.

Join date: Feb 2008
20

IQ
Nice! I got a deal on mine also, but not as good a deal as you.
Join date: Jan 2008
390

IQ
That is fackin' sexy! HNGD!!

Join date: Nov 2003
90

IQ
Awesomeness!! Congrats on your new addition!