HUGE New Gear Weekend!! With HOG content and clips
Wow, so my weekend has been full of excitement. On friday, I traded an Akai Headrush E2 and a 70's MXR Phase 90 for this bad boy: the Electro-Harmonix HOG.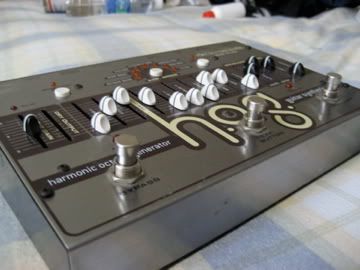 This thing is seriously unbelievable. I've only just started messing around with it, and I've already gotten quasi-violin and cello tone, Hammond B3 organ (sooooo cool!), and old school pipe organ, complete with volume swells from the Expression pedal. It's also got Whammy-style octave jumps and pitch shifts, wah, envelope, and this really cool feature called freeze-gliss that holds the chord you play, and then when you switch to another chord it slowly slides into it. Very very cool, easily my favorite pedal ever.
I record two quick one-take demos of some quick sounds I found, I'll make more soon. You can hear them in my mp3 section.
Later on that same friday night, I met with a guy to trade an Epi Les Paul with faulty wiring for not one but TWO vintage amps! The first is a 70's Traynor Studio Mate YGM-4, a 25 watt tube combo with tremelo and reverb. It's got four 8" speakers, and sounds really nice. However, I may be selling it tomorrow or possibly trading it for a Sunn Beta Lead (!!!).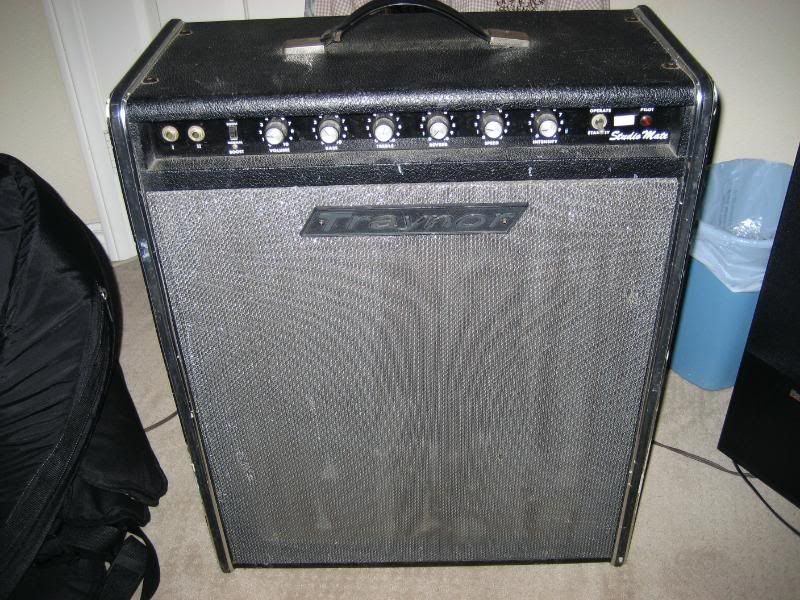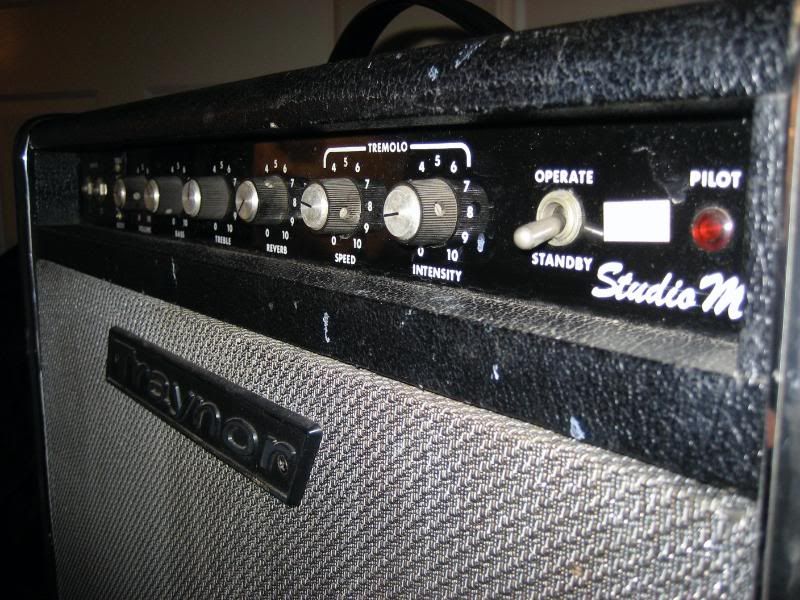 He also traded me this 80's Marshall Lead 12, which is actually way cool! It'll be my practice amp while I'm at school.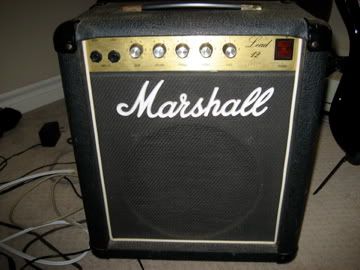 The next day, saturday, I received a package that contained this amazing piece of hardware: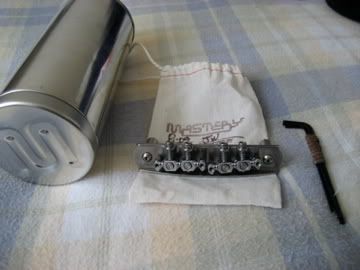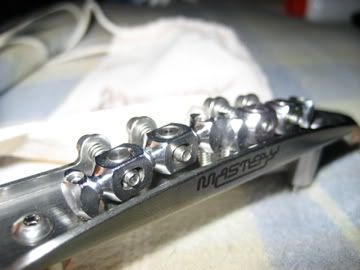 The Mastery Bridge. This will eventually go on my Warmoth Jazzmaster, but for right now I'm going to put it on my black Jazzmaster.
Then, I drove to pick up my favorite gain pedal I've ever used, the Catalinbread Dirty Little Secret!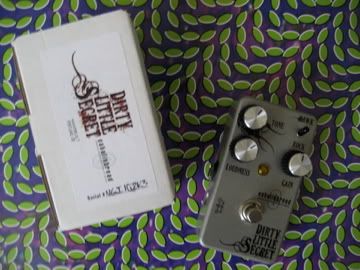 I'll post clips of this guy eventually. But it sounds amazing, like a Marshall in a box just like everyone says!