Let me tell you a fun fact about one of my favorite guitarists...

Join date: Aug 2009
10

IQ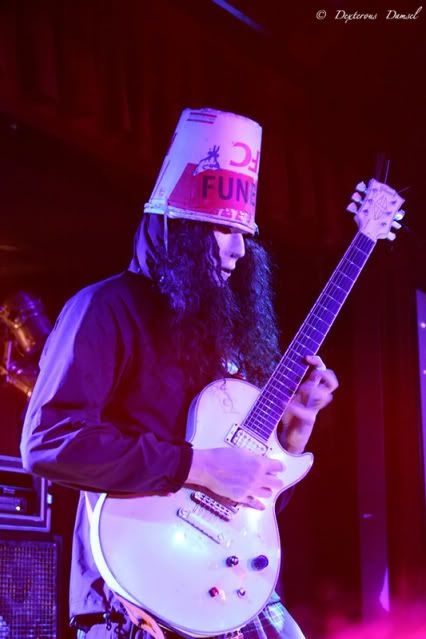 BUCKETHEAD... Did you guys know he masturbates before he plays a live show!
Se how he holds his pick, thats how you can tell that he masturbates before he gets on stage. Now i am not trying to slam the guy, like I said he's one my idols.But if you masturbate before you play guitar and tremelo pick, you will literally hold the pick just like him!. It almost impossible to loose the grip. Yeah anyway, this an actual fun fact, sorry if I offended any buckethead fans,hell even the guy buckethead! But I guess I foound out your little secret. By the way don't try that! Once you hold the pick like that you will always hold the pick like that.
BUCKETHEAD RULES!
Last edited by Bucketheadyeah1 at Aug 25, 2009,

Join date: Oct 2006
101

IQ
Maybe that is the way he prefers to hold the pick. It doesn't mean he masturbates before his shows.

Join date: Aug 2009
20

IQ
I think someone slipped some liquid microdot into this kid's cheerios
Cocaine is a wonderful drug.
Well, that's 60 seconds of my life I can never get back.
After reading this, whatever I do the rest of my life, I will die happy.