FS: Caparison TAT Special (Amber)
Brief & Accurate Description of gear/guitar:
Caparison TAT Special (Amber)
Modifications (if any):
None
Accessories (hardshell case etc):
Hardshell case and everything that came with it + NAMM card
Location (City,State or City,Country):
Huntington Beach, CA
Contact Info (No Phone #s):
Caparison123@gmail.com
or PM's on here are fine
References Required (eBay or other forum userid):
Nick from the Axe Palace can vouch for me, and I sold my Horus to Vzael on the Caparison forum
Price (include currency and if firm/obo):
$2899 (will ship internationally if need be)
I bought this guitar new in February and somewhere around May I became a seven string player exclusively. I can't justify keeping a guitar this expensive when I don't ever play it. The guitar hasn't been out of the case since May. This by far the best production model 6 string I have ever played in my life. Everything about it feels solid and top-notch. The guitar is still 100% mint and really didn't ever get much playing time (only practiced with it in my apt)- in fact the original strings are still on it. I babied it and always left it in the case, which is why it still has that *new* guitar smell that I, and everyone else, love.
The guitar is extremely rare and mine is the FIRST of its kind made (pics of it at NAMM with Itaru below). I only know of *one* other Amber TAT special and no idea where that ended up. I don't even know where the Black TAT special ended up. I have no idea how many of them are actually in existence- But as far as I know, they don't make any unless there's an order for it.
Any questions, just let me know.
Pictures: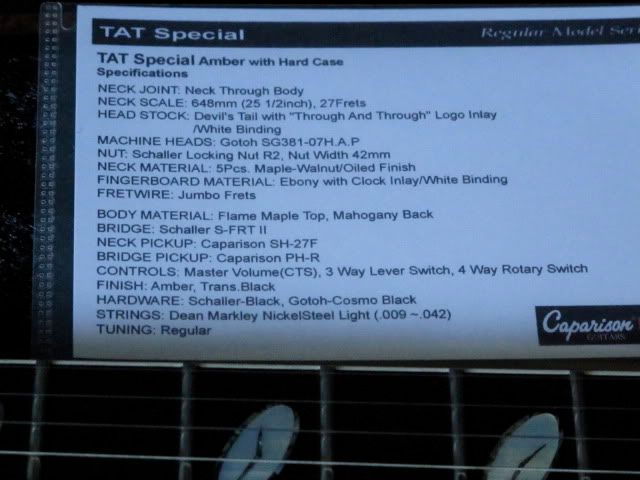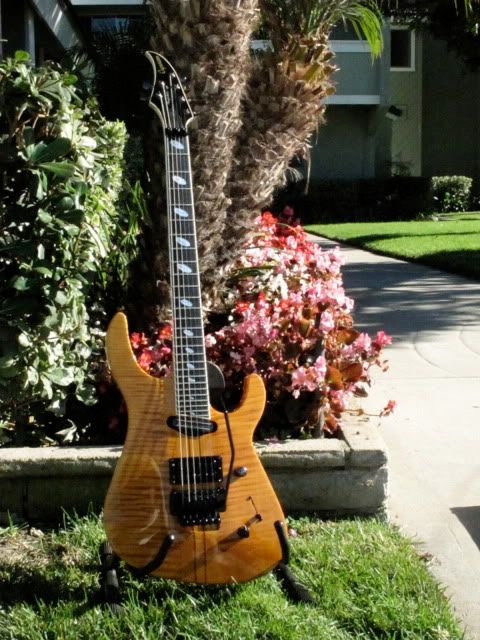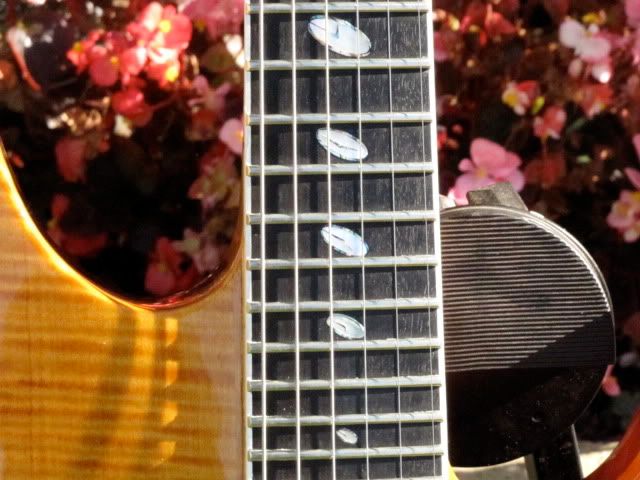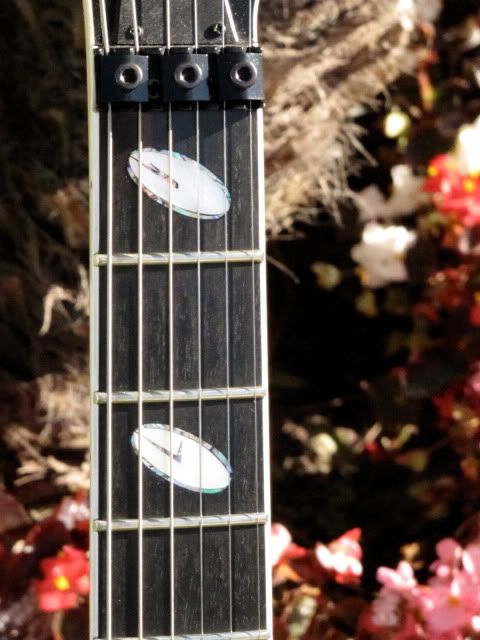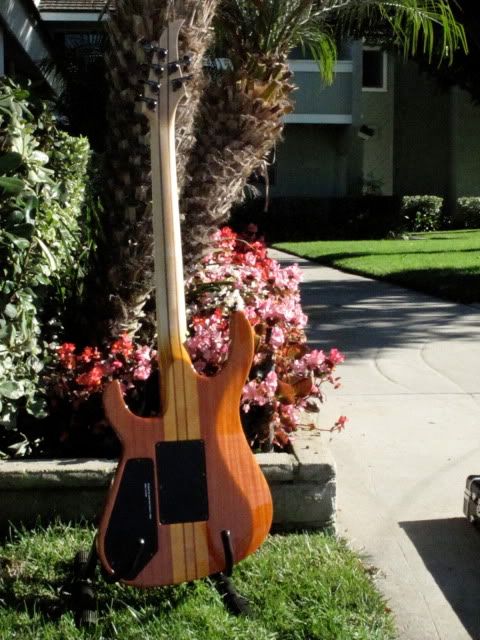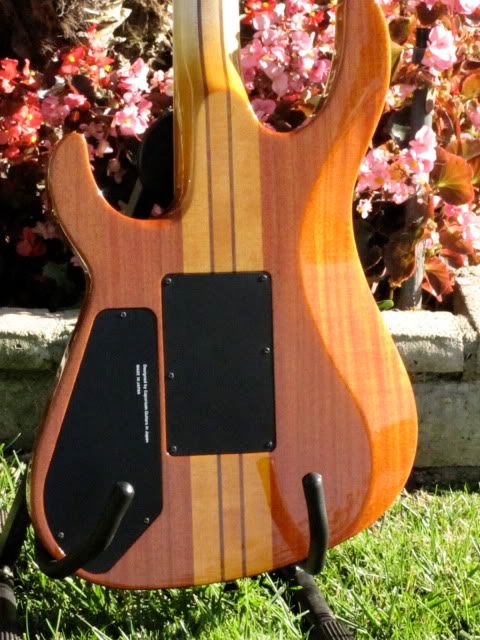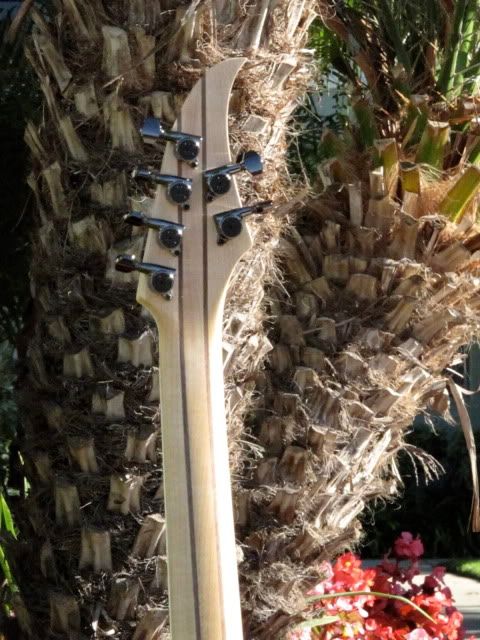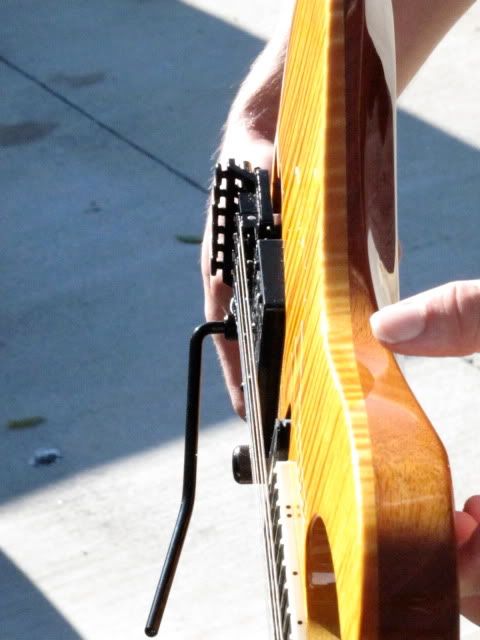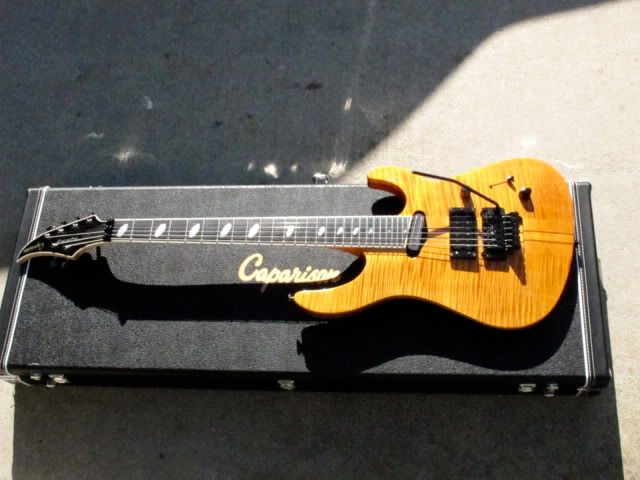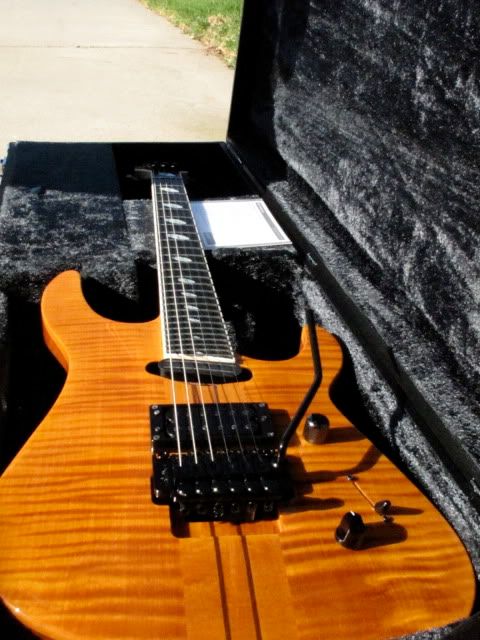 I've got more pics too, if anyone is interested.
box and bubble wrap all ready to go

Join date: Apr 2009
20

IQ
I want it bad.....just can't pay ya for it.
if I had 3k lying around I'd buy it in a heartbeat, caparison guitars are just so damn sexy.
That seems to be the case all over- lots of people want, but nobody has money

Can't blame them, I'm pretty much in the same boat.
Shipping included.... let's make it happen

Join date: Apr 2009
20

IQ
Trade for a 1991 Acura Legend Coupe?
Uhh...not sure if serious, but no, I'm not looking for trades.
Possibly moving soon...would like to have one less thing to have to move.

**Price drop- $2799** I have too much stuff and can't fit it in with the move.

Join date: Mar 2009
50

IQ
me wants but no money. you have better pictures then the caparison website. I see the heel is actually in the same place as a normal TAT but its just a bigger cutaway. that last picture looks like he wants to kick some ass. lol
hey , the guitar is not sold yet?