so i FINALLY got around to sanding

Join date: Jun 2008
378

IQ
I was using the Project Guitar link in the faq, but when I was sanding my V, it never really looked like this...
So I just kept sanding with a 60 until the wood showed up. I'm pretty sure I'm not supposed to do that, right? But here's what it looks like, you can tell some of the wood is different colors, which I'm guessing might mean I sanded too far on some parts. The owner before me also refinished it so it could be from that, but given what I said earlier, it could very well have been me

. Is this going to affect the final product?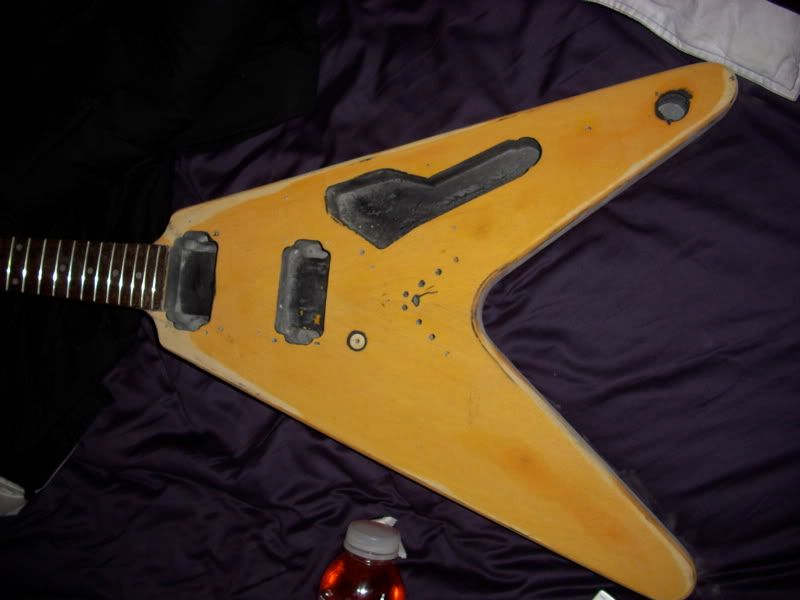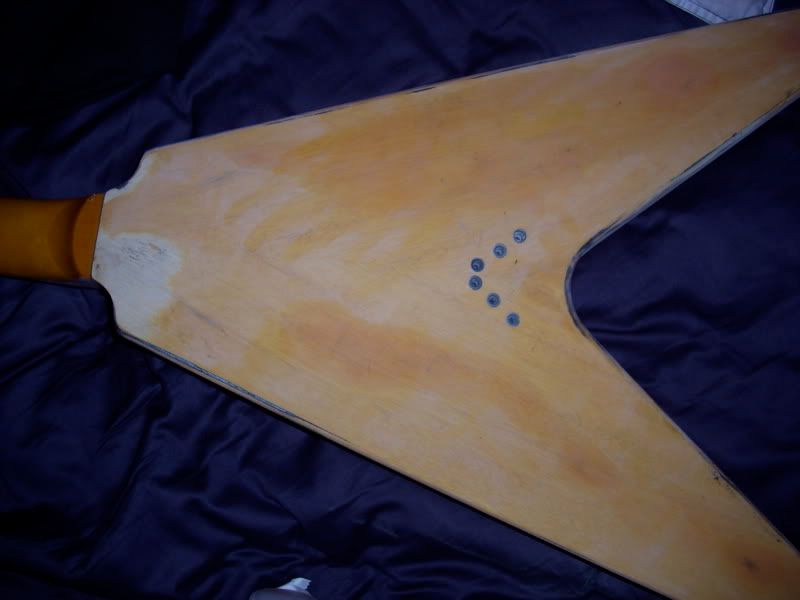 This popped my sanding cherry, so I'll learn

Join date: Apr 2008
135

IQ
I really want someone to answer this, i just sanded my guitar a couple days ago and i did this... i am intreagued...

Join date: Jun 2008
378

IQ
Yours looks similar to that?
The body may have had a layer of sealant that you sanded through in some spots, that's my guess. Usually sealant looks darker than the natural wood so that would make sense. If this is the case, don't worry too much, the sealant just fills in wood grain and sanding marks for a smoother finish.

Join date: Apr 2008
135

IQ
yea, those parts on the front near the fingerboard on yours looks like what happened on the belly cut, part of the back of da horn and some of the sides on my strat...