Epiphone Les Paul Custom (MIK) Alpine White
I have an Epiphone Les Paul Custom in Alpine White for sale or trade. Guitar is in excellent shape as you can see from the pics. You can have your choice of an SKB case or a Gibson hardshell case. Guitar has upgraded bridge pickup to SD Alnico II Pro. I would really like to trade for a Gibson Faded SG, but I am really open to offers. Let me know what you have. Would also sell for $400 shipped. Thanks for looking, feel free to ask questions.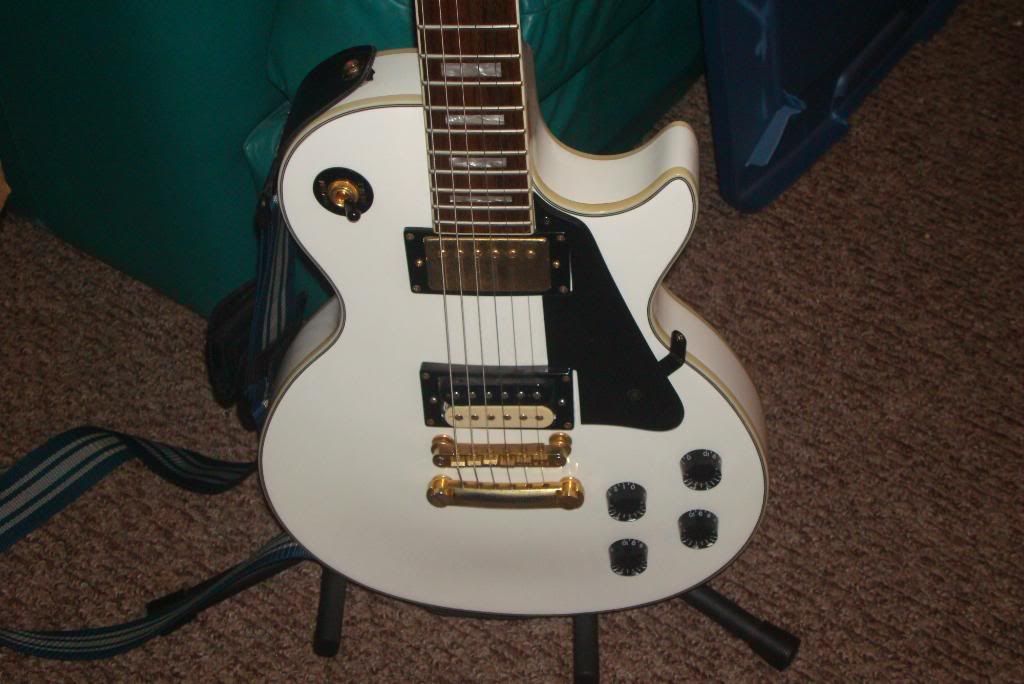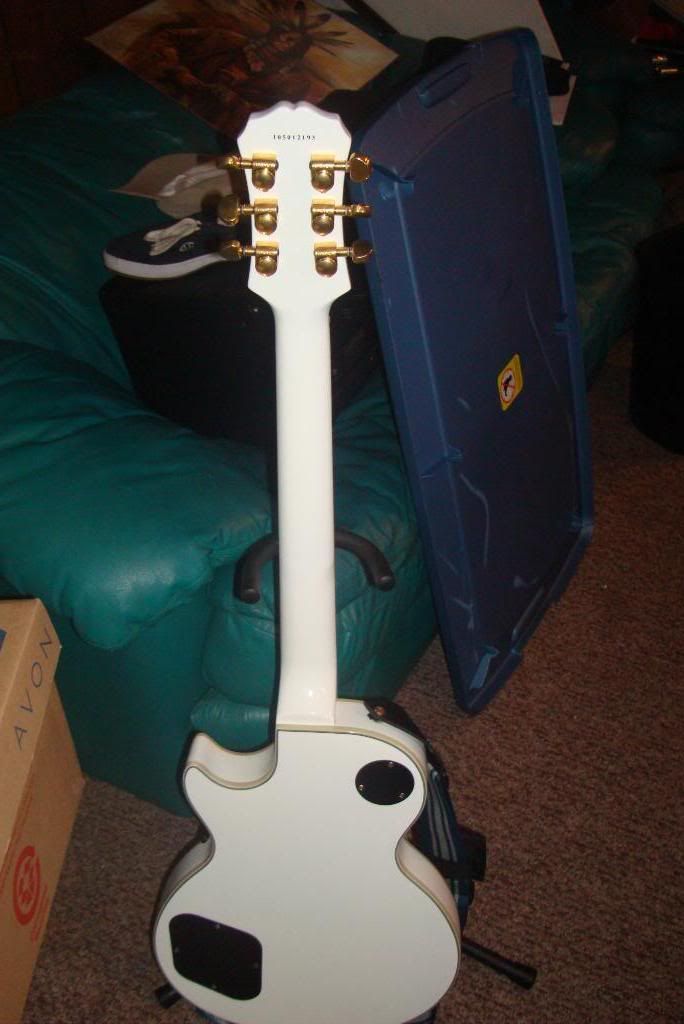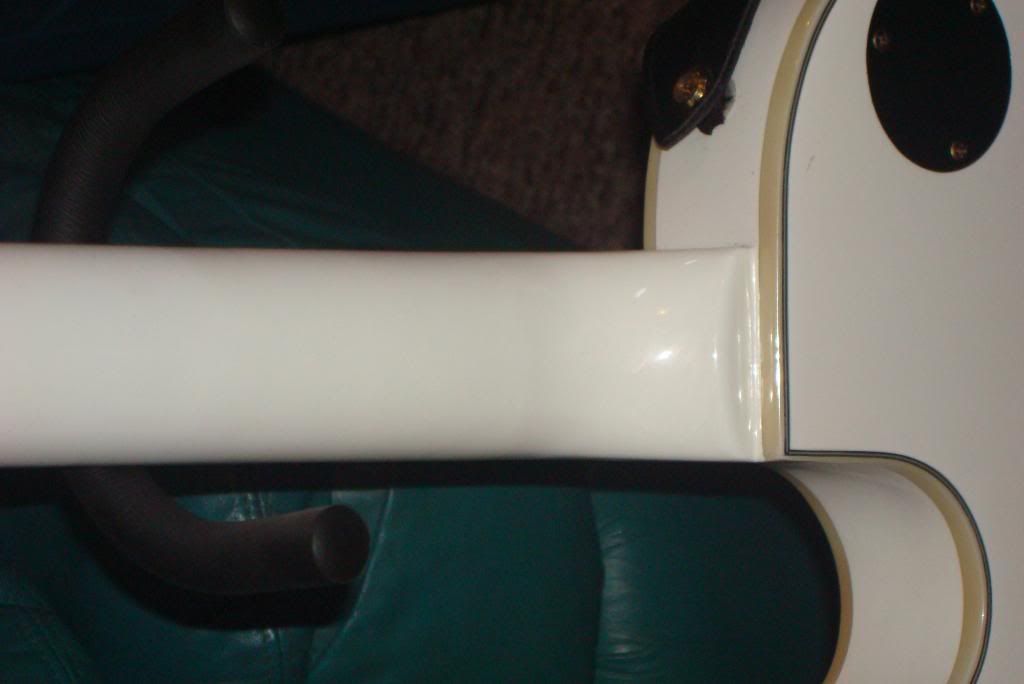 Join date: Oct 2007
41

IQ
why trade man? seems like a cool guitar.

Join date: May 2007
235

IQ
My god. Would you trade that for a Jackson DK2 autographed by joe satriani?
why trade man? seems like a cool guitar.
I have a Gibson and this one doesn't get played much.
My god. Would you trade that for a Jackson DK2 autographed by joe satriani?
Really not looking for a collector guitar. Sorry. I am just not a fan of a HSS pickup config either.

Join date: Feb 2008
80

IQ
any interest in a peavey classic 30 tube combo + cash?
This is the Made In China LP not the MIK LP.

THe MIK's say Gibson on the truss for cover, the MIC say Les Paul Custom. Also (This part I'm not positive of) I think they stopped making these in korea in 2003, this is a 2005.

None the less a great guitar, just letting you know before someone calls you out and flames you.
Ment to add at the bottom that I would buy this if I had the $ to relieve my MIK of the same model. Plus the white is classy.

According to the Guitar dater project at guitardaterproject.org, this guitar was made in Korea at the Saein plant in Incheon, Korea. The truss rod cover actually switched over on a specific date for all Epiphones it had nothing to do with the move to China, and the switch over to China happened in 2006. Not trying to disprove you, but I researched the info before I listed it.
GDP says Korea/China for yours, and Saein is the music company, they have a factory in Gaomi City, China also, which was up and making Epiphones by 2003. Both factory's have the same name, and apparently they didn't make a difference in the serials per factory based on GDP not making a distinction on your guitar. I still say its probably MIC, but what do I know?


Join date: Feb 2008
80

IQ
Oh sorry man, I didn't even see the offer. No thanks though. I am pretty much a Marshall player and I don't really use combos.
hey man...you offered me the argile for my schecter. I want this.

Join date: Aug 2007
40

IQ
I have an RG42A I would be willing to part with for this. If your interested at all let me know and I'll take some pics and email them to you.

Join date: Apr 2008
160

IQ
I have two telecasters (One with single coils, one humbuckers) that I might trade for this, PM me if you're interested/want details. By the way, what cash value would you put on this?
Hey Souperman I PM'd you a few days ago. Don't know if you received it or not.
Beat me to the thread