G&L Legacy Tribute - 190.00 SHIPPED CON. US!
**G&L Legacy Tribute Strat (SSH coil tapped)
PRICE DROP!! 190.00 TODAY ONLY! SHIPPED CON. US!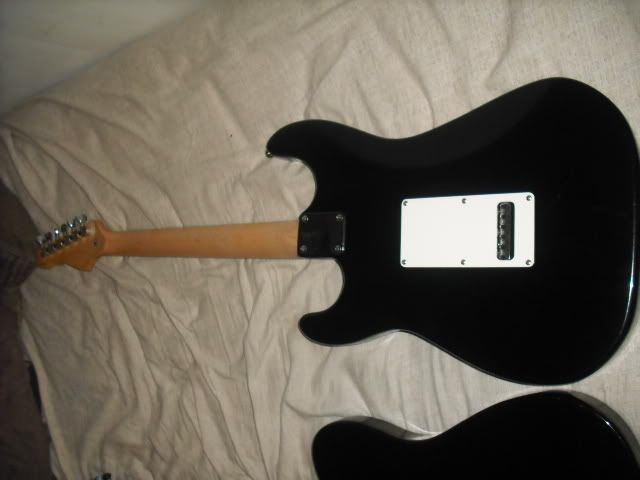 NOTE : i cant find the whammy bar currently but i will throw one in thatll do the job.
Its got its battle scars and whatnot... uhmm.. yeah. trying to sell this like.. today.
payment via paypal personal is preferred, if normal paypal like 195.00 would be ok.
email heartben@gmail.com for faster responses!
-ben